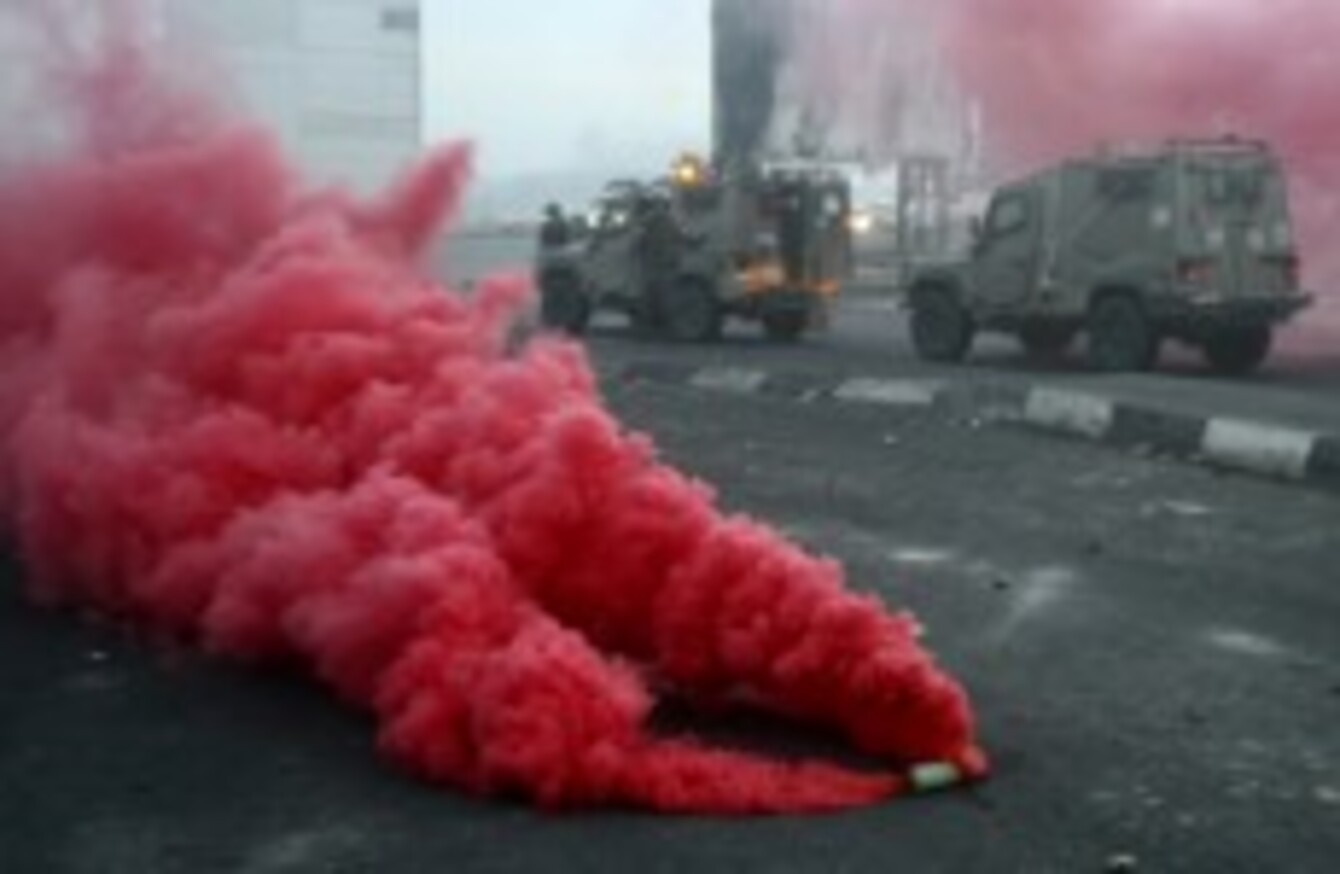 A smoke grenade is thrown by Israeli security forces during a protest against the Israeli military operations in Gaza Strip near the West Bank town of Nablus
Image: Nasser Ishtayeh/AP/Press Association Images
A smoke grenade is thrown by Israeli security forces during a protest against the Israeli military operations in Gaza Strip near the West Bank town of Nablus
Image: Nasser Ishtayeh/AP/Press Association Images
EGYPTIAN FOREIGN MINISTER Mohammed Kamel Amr has announced that a truce has been agreed between Israel and Hamas over the Gaza conflict and said a ceasefire would come into effect at 7pm GMT.
Egypt has been leading international efforts to reach a week of violence in and around Gaza and "these efforts have reached an agreement for a ceasefire."
"It will come into effect at nine Cairo time," 7pm GMT, he said.
A statement has been released by the Israeli Prime Minister Benjamin Netanyahu, saying he agrees to give Egypt truce proposal 'a chance'.
US President Barack Obama praised Israeli Prime Minister Netanyahu for agreeing to support an Egyptian plan for a ceasefire in the Gaza conflict, the White House said.
The president commended the prime minister for agreeing to the Egyptian ceasefire proposal, which the president recommended the prime minster do, while reiterating that Israel maintains the right to defend itself.