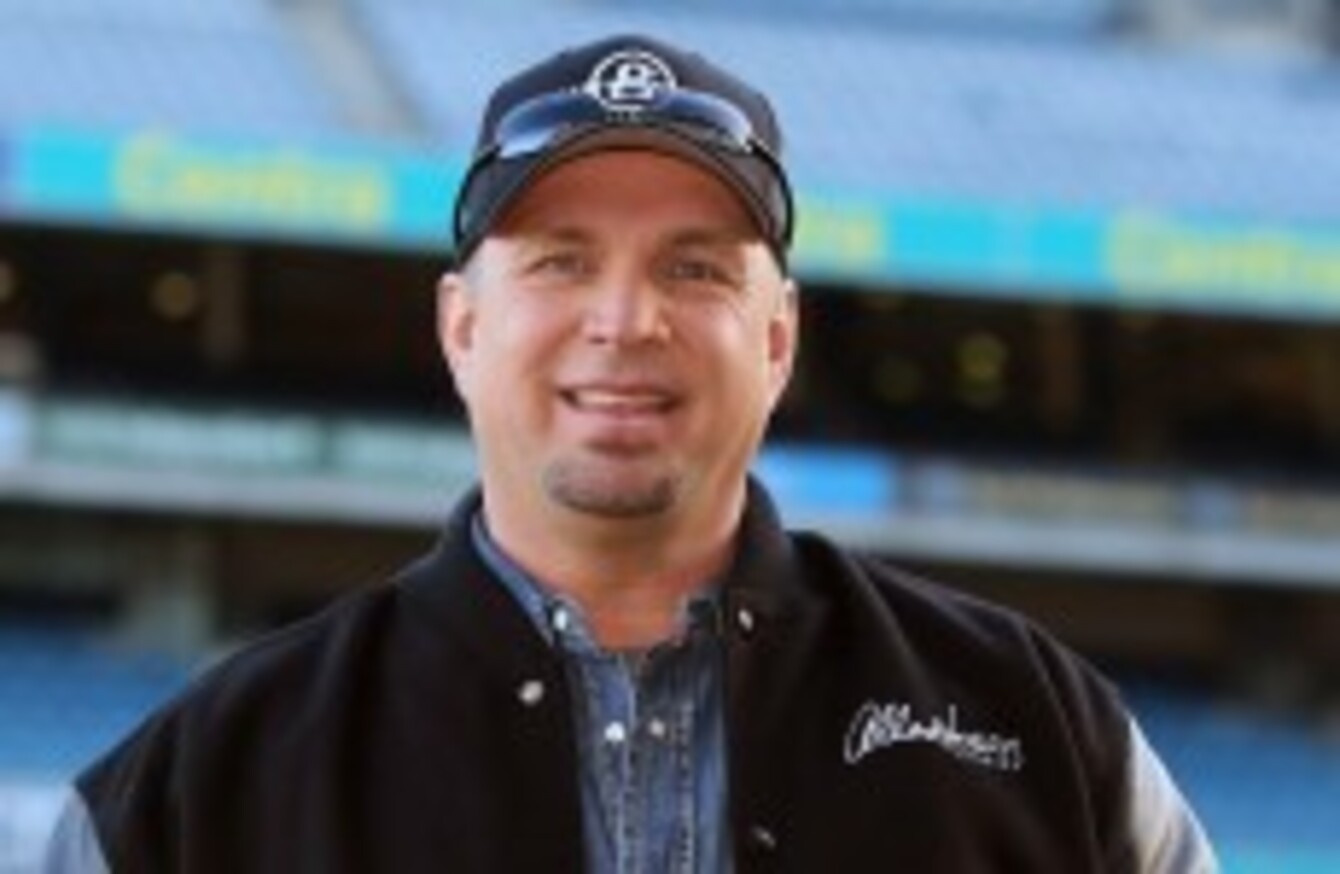 Garth Brooks
Image: Niall Carson
Garth Brooks
Image: Niall Carson
CROKE PARK AREA residents will decide tomorrow if they are to go to court to stop the Garth Brooks concerts taking place this summer.
There has been a long dispute over the run of five performances by the country music superstar, which are due to take place next month at the stadium.
In early June, the residents said they were to write to acting Garda Commissioner Noirín O'Sullivan to ask for criminal proceedings against Aiken Promotions and the GAA for promoting Brooks' gigs before a licence has been awarded.
Legal action
This morning, Eamon O'Brien, chairman of the Croke Park Streets Committee, said on Morning Ireland that his group would state tomorrow if it will be proceeding with legal action.
"What we have done is taken legal advice – we have a legal team ready to go to court if we feel that's the only option left to us," said O'Brien.
He said one instance in which they would not go to court would be if Dublin City Council refuses to grant the licences for the concerts.
DCC is believed to still be reviewing the licence application and talking to statutory bodies about the issue.
Lockdown
O'Brien said that the group is unhappy about the 'total lockdown of the community' that accompanies concerts at Croke Park.
For the whole summer basically, people can't live a normal life in the Croke Park area. You cannot leave spontaneously.
He said that "if you live in the Croke Park area you can only live a planned life", and so "professional people and that are moving out of the area".
O'Brien described the situation as "totally toxic to the community" as it "changes the mix of the community".
He said it is "not a money thing" for the residents, but they want the GAA to stick to condition 11a of the An Bord Pleanala condition that says there should be no more than three events per year in the stadium. "They already had their three concerts," said O'Brien.
With regard to allegations in the Sunday Times yesterday that some objections to the concerts going ahead were bogus, O'Brien said his group have "always done things with the utmost integrity" and they "see this as a red herring".
He said they are asking DCC to look at the fact the promoters and the GAA are promoting the Garth Brooks gigs before a licence has been granted.
He also suggested that streets could be used differently around Croke Park when events take place, to avoid the 'lockdown', and that a train station near the stadium be put in use.