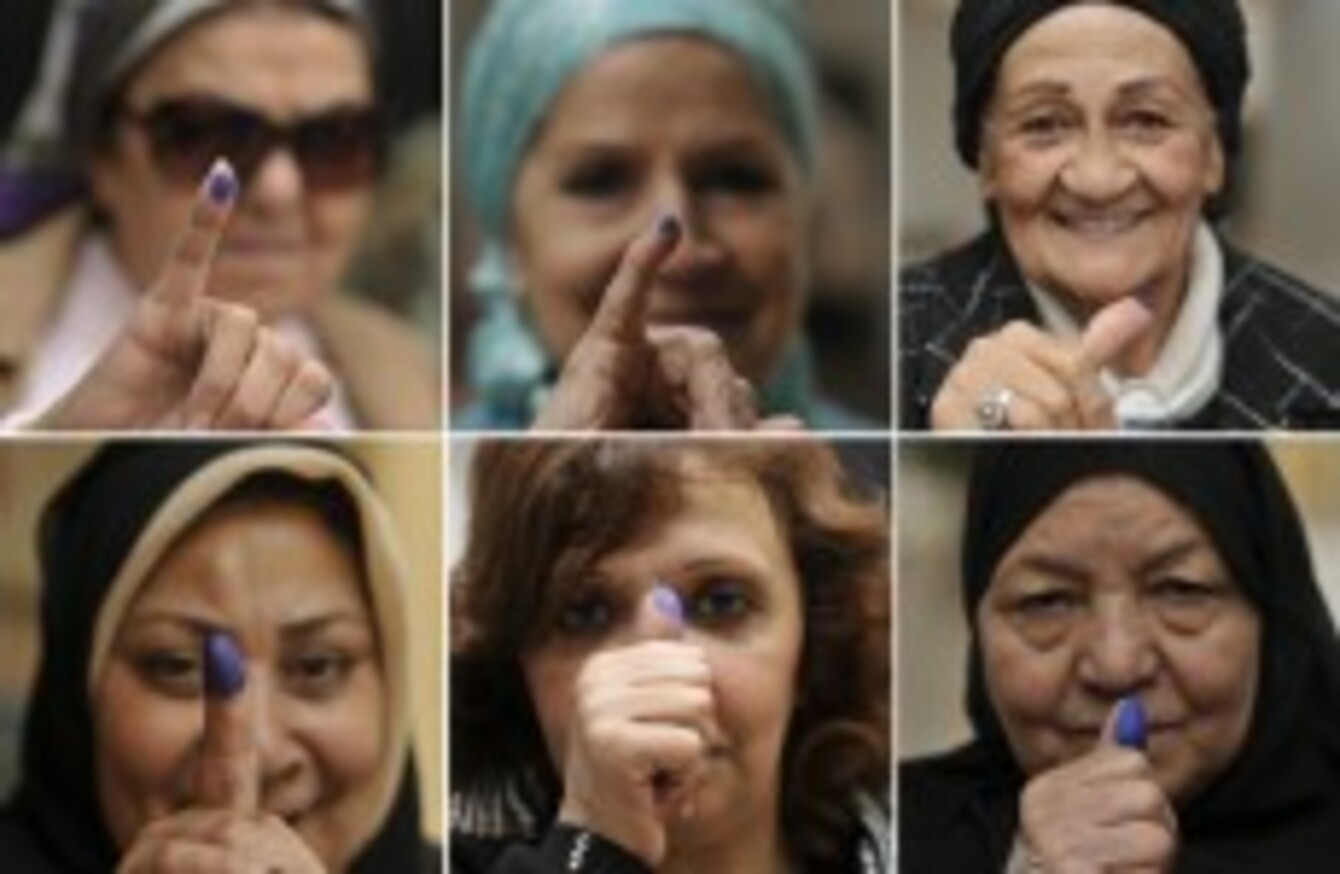 Egyptian women pose with their inked fingers after voting at a polling station in Cairo, Egypt, Tuesday, Nov. 29, 2011
Image: Bela Szandelszky/AP/Press Association Images
Egyptian women pose with their inked fingers after voting at a polling station in Cairo, Egypt, Tuesday, Nov. 29, 2011
Image: Bela Szandelszky/AP/Press Association Images
PARTIAL RESULTS RELEASED by Egypt's elections officials for the first round of parliamentary voting show two Islamist groups leading with over 60 per cent of total cast for party lists.
The results released by the High Election Commission Sunday showed the Muslim Brotherhood-affiliated Freedom and Justice party leading with 36.6 per cent of the valid ballots cast, with the ultraconservative Nour party closely trailing with 24.3 per cent.
The results indicate that the liberal Egyptian Bloc garnered 13.3 per cent of the votes in the country's first elections after President Hosni Mubarak stepped down in February.
This week's voting will determine the membership of about 30 per cent of the 498-seat assembly. Ballots are cast over three rounds for both party lists and individual candidates.