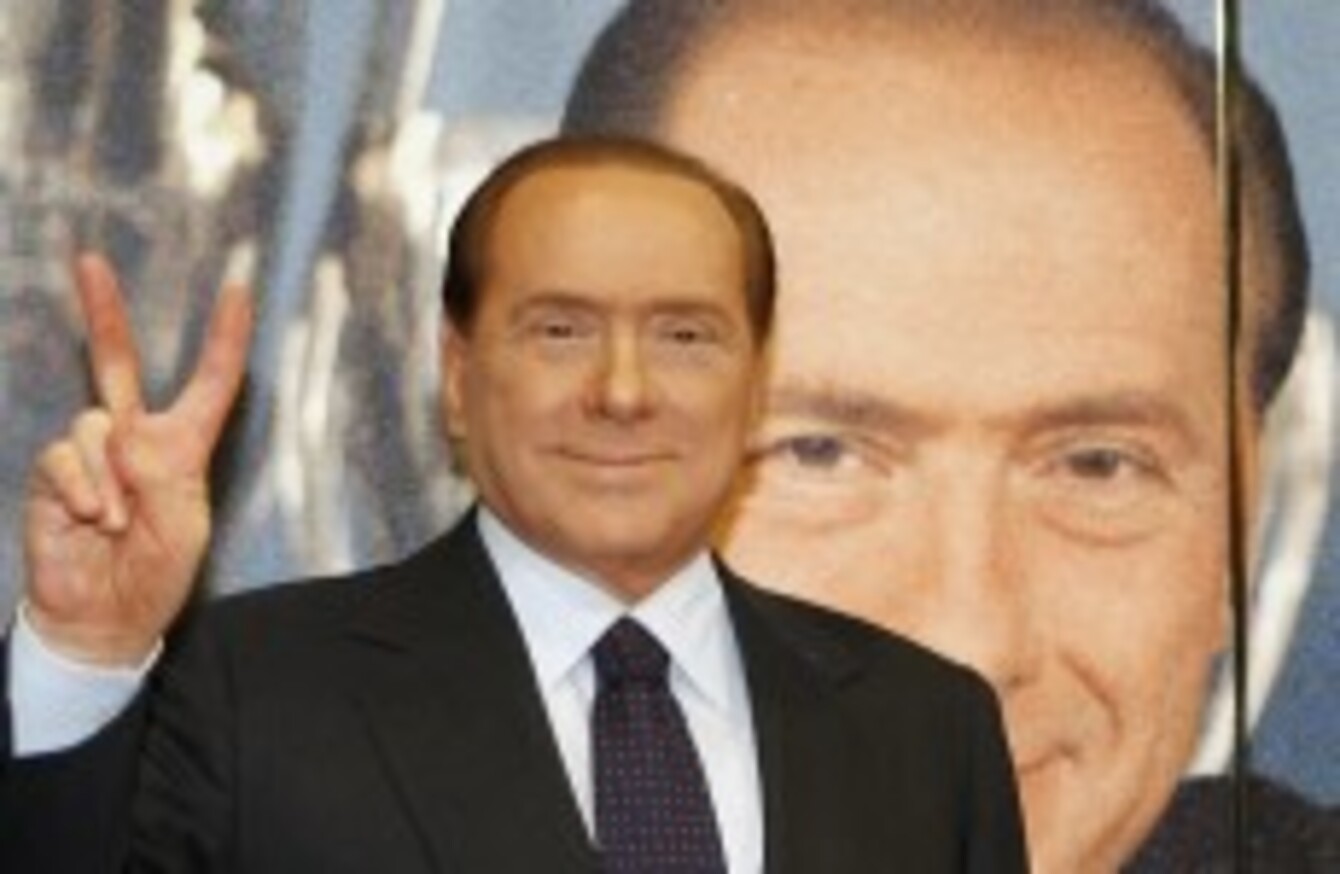 THE ITALIAN PREMIER Silvio Berlusconi has told an opposition newspaper that he's nowhere near the Lothario he's been accused of being, insisting he's too old to have had all the sexual encounters attributed to him by prosecutors.
The 74-year-old faces trial in Milan over charges that he paid for sex with a Moroccan minor and used his influence to try cover it up.
In court documents, the prosecutors have identified 33 women, including the Moroccan, involved in parties at Berlusconi's villa.
The premier told La Repubblica — a leftist newspaper that has called for his resignation in the wake of the scandal — that "even though I am a little brat … 33 girls in two months seems like too much even for a 30 year old."
He vows to participate in all hearings of his trial, which opens 6 April.
- AP