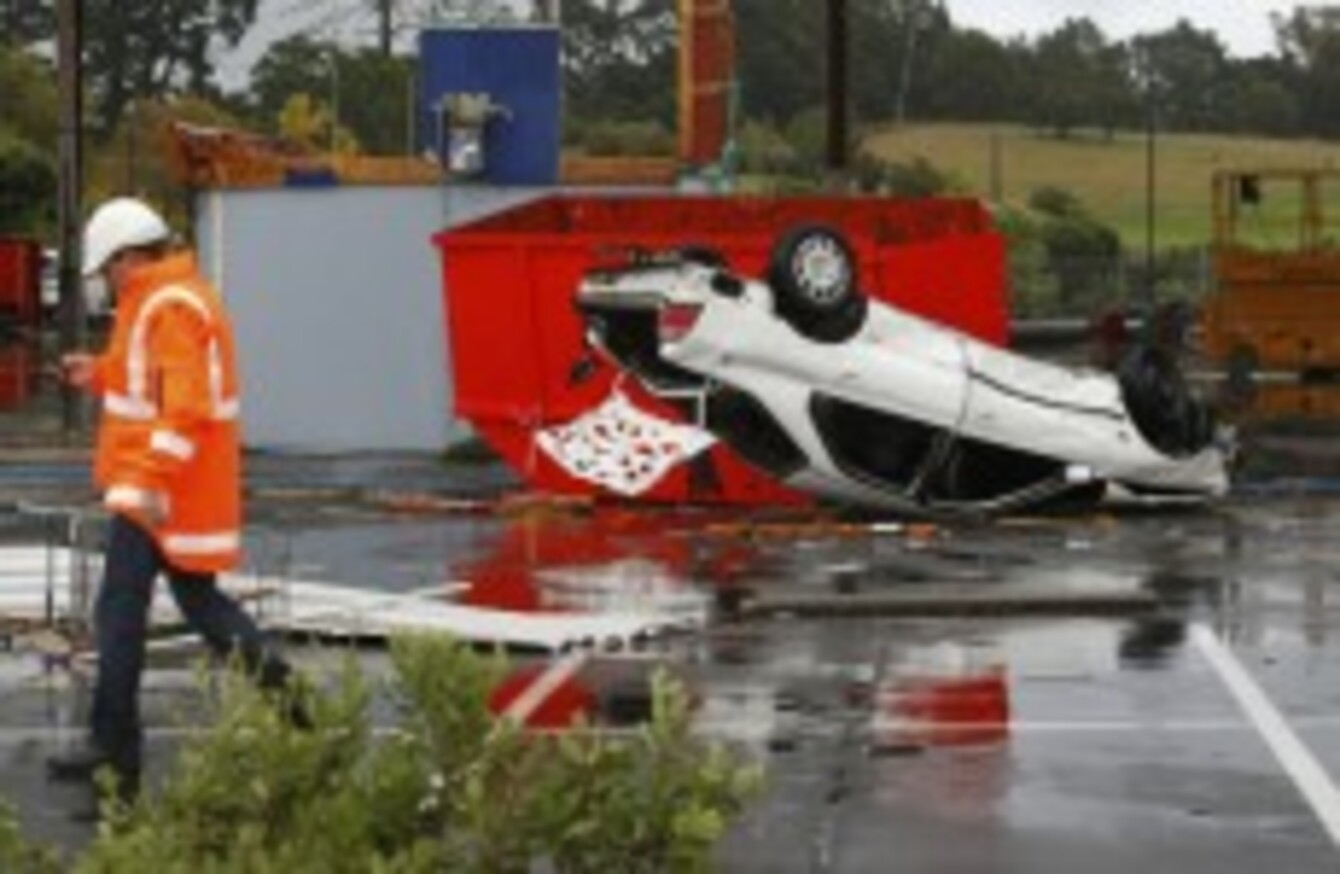 AT LEAST ONE PERSON has died and dozens are injured after a tornado struck the north shore of New Zealand's largest city, Auckland.
Police in New Zealand said one man had died in the suburb of Albany. They said a number of roads have been closed due to damage and overturned cars, but are encouraging people to return home if possible and to make contact with their families.
New Zealand's WeatherWatch says the extent of the damage is still being assessed, but that a shopping mall in Albany bore the brunt of the storm. Winds were estimated to have hit 220km/hr.
Although tornadoes in New Zealand tend to be less severe than those which strike the US, tornadoes killed people in Albany in 1991 and 2004, the New Zealand Herald reports. The worst storm to strike the area was in August 1948, when three people were killed.
[embed id="embed_1"]
Video uploaded by punkoutnz
New Zealand Tornado

New Zealand Tornado

New Zealand Tornado

New Zealand Tornado

New Zealand Tornado

New Zealand Tornado

A photo of the damage in Albany, via @itsemmatheninja on Twitter

New Zealand Tornado

A car in Albany destroyed by the storm, via @noozeeland on Twitter