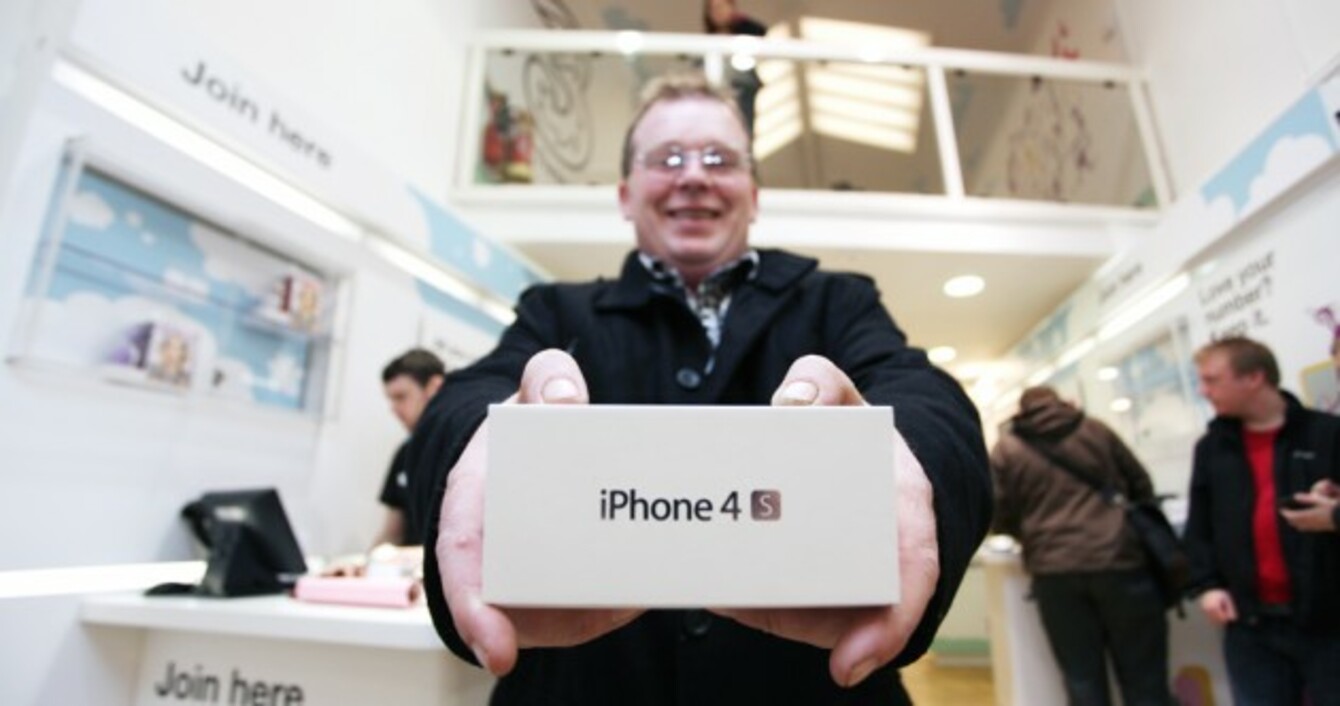 Image: Stephen Kilkenny – LightCurvePhoto.com
Image: Stephen Kilkenny – LightCurvePhoto.com
THE NEW APPLE iPhone 4S went on sale at midnight last night, and there were fans queuing to be the first to get their hands on one.
The 3 store on Dublin's Grafton Street was the only one in Ireland to open for the event, with a line of Apple aficionados snaking out of the door.
Other networks opened their own stores to sell the new model from 8am. Yesterday we discovered how much each network will be charging for the 4S – which has been on sale in the US and UK for two weeks.
Here's our slideshow of the first lucky few with the new gadget:
Fans queue for iPhone 4S

Fans queue for iPhone 4S

Fans queue for iPhone 4S

Fans queue for iPhone 4S

Fans queue for iPhone 4S