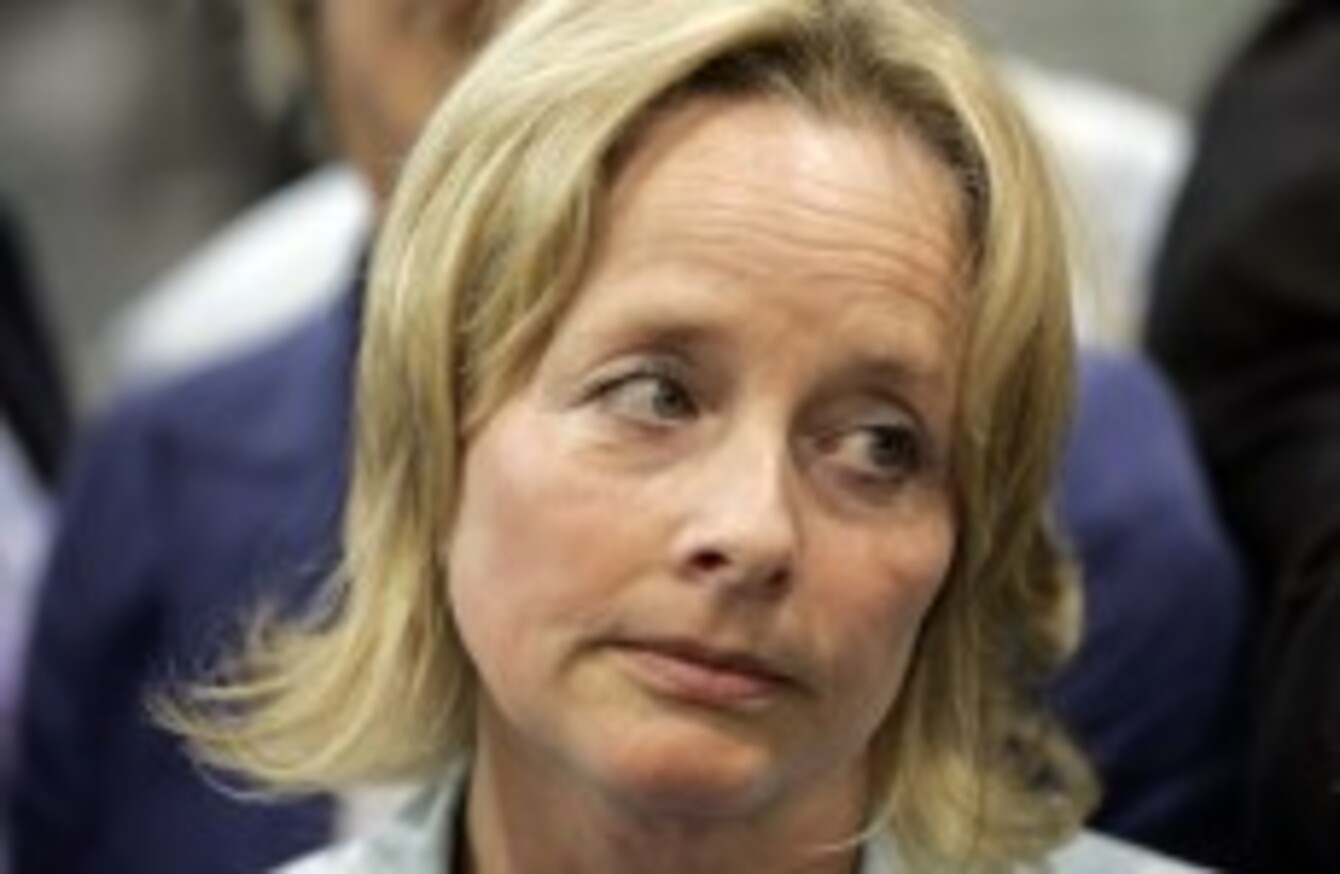 Nessa Childers
Image: Eamonn Farrell/Photocall Ireland
Nessa Childers
Image: Eamonn Farrell/Photocall Ireland
LABOUR TDS HAVE reacted to MEP Nessa Childers' decision to resign from the parliamentary party with disappointment and criticism today.
Childers announced her resignation this morning in a strongly-worded statement which criticised the government which she said "is implementing harmful conservative policies".
But one former parliamentary party colleague, Dublin Mid-West TD Robert Dowds, described the Ireland East MEP as a "fair-weather friend" of the party.
"I regret this is what she has done resigning from the Labour Party," he told TheJournal.ie today.
"I mean like I know she is tired of austerity, so am I [tired of austerity]. I wish to heck we could get out of it but the government is working to try and get out of it."
Speaking to Kfm earlier today Childers said that recent meetings with a garda sergeant and the Ballyhea protest movement contributed to the "last straw" for her.
She said: "I felt at that point my position was completely lacking in integrity and indeed a sort of corruption if I were to stay in that situation where I was feeling shame basically about what they were telling me."


If you are having trouble listening to this clip, click here
Dublin Mid-West TD Joanna Tuffy said that Childers should have "stuck with" the party.
"I am not happy with her decision but she has to do what she has to do," she said, adding that like Childers she had voted against the programme for government in 2011 but had still remained in the party.
"I am in the Labour Party and I want it do the best I can in government. We need constructive criticism but not playing up to agenda that is about undermining the Labour Party."
Clare TD Michael McNamara said that Childers' resignation was a disappointment while Kerry North-West Limerick TD Arthur said the decision was "not surprising".
"I wish she had stayed because we had three MEPs that were advocating for us at a European level and we will only have two now," Spring said.
Childers' fellow MEP Phil Prendergast said earlier she supported her colleague saying there is "something fundamentally wrong with the actions of Labour in government".
"While I am sad to see Nessa resign the party whip, I admire her conviction and she remains a close friend and colleague," Prendergast said.
"I do not doubt that her commitment to those same principles of equality and social justice will continue into the future."
TheJournal.ie will have an interview with Nessa Childers tomorrow morning