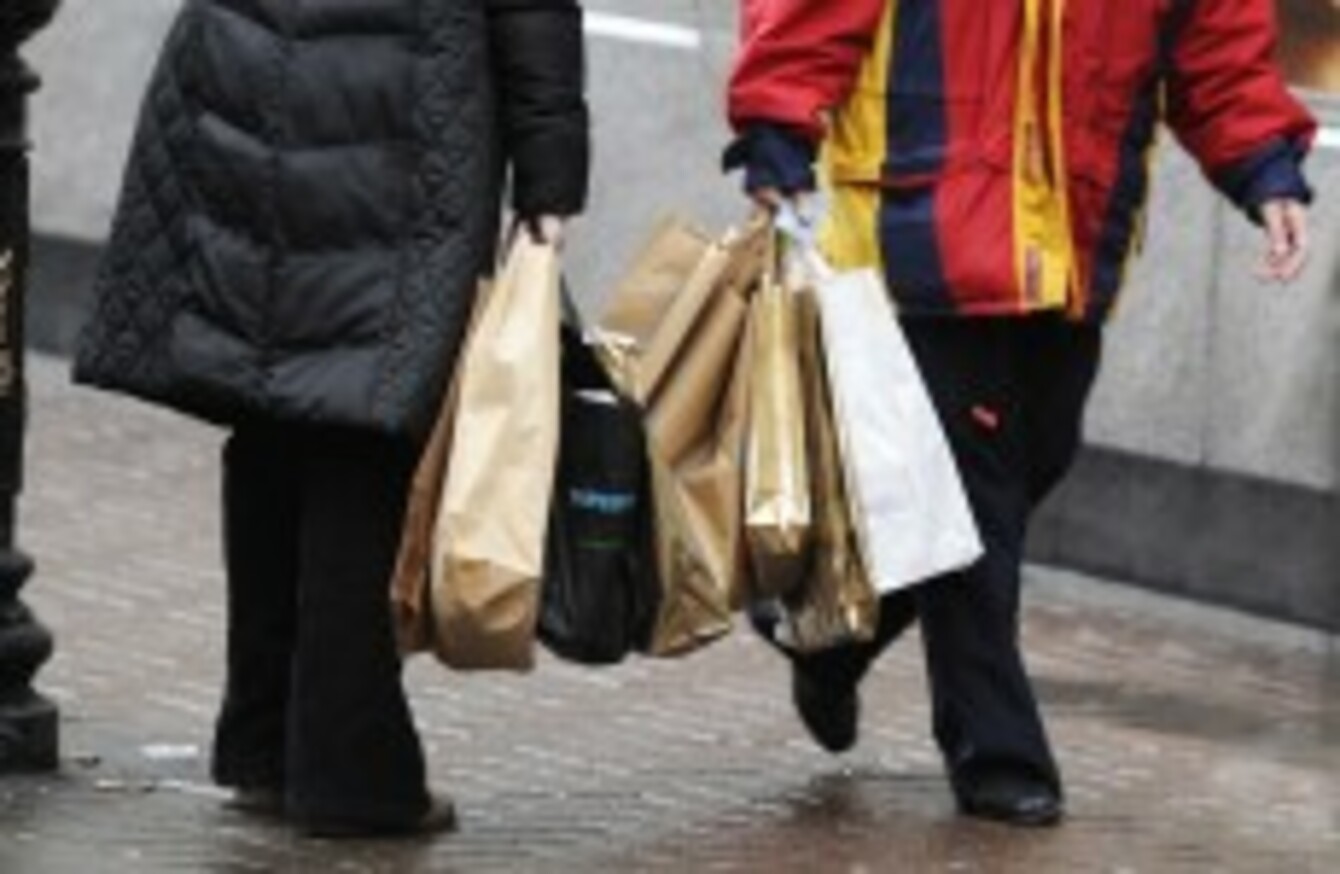 Image: /Photocall Ireland
Image: /Photocall Ireland
RETAIL SALES FELL by 0.9 per cent last month, as car sales, pharmaceuticals and books and newspapers all took a hit.
Figures from the CSO show that the volume of retail sales decreased by 0.9 per cent in April when compared with March and there was an increase of 6.8 per cent in the annual figure.
The sectors with the largest month on month volume increases were furniture and lighting (up 6.4 per cent), hardware, paints and glass (3.3 per cent) and food, beverages and tobacco (up 2.4 per cent).
The sectors with the largest monthly decreases were motor sale (down 3.8 per cent), pharmaceuticals (down 2.2 per cent), and books, newspapers and stationery (down 1.5 per cent).
If motor sales are excluded, there was a monthly increase of 1.5 per cent in the value of retail sales and an annual increase of 2.8 per cent.
Retail Ireland said that the figures showed positive signs of a recovery for the retail sector.
"Growth in retail is key to ensuring that the economic recovery is jobs-rich," said Stephen Lynam, director of the group.
"One of the biggest problems facing retailers is the high levels of local authority rates and charges. With new councillors elected and preparing to get to work, it is vital that top of their agenda is reducing this burden on struggling retailers in towns and cities around the country."