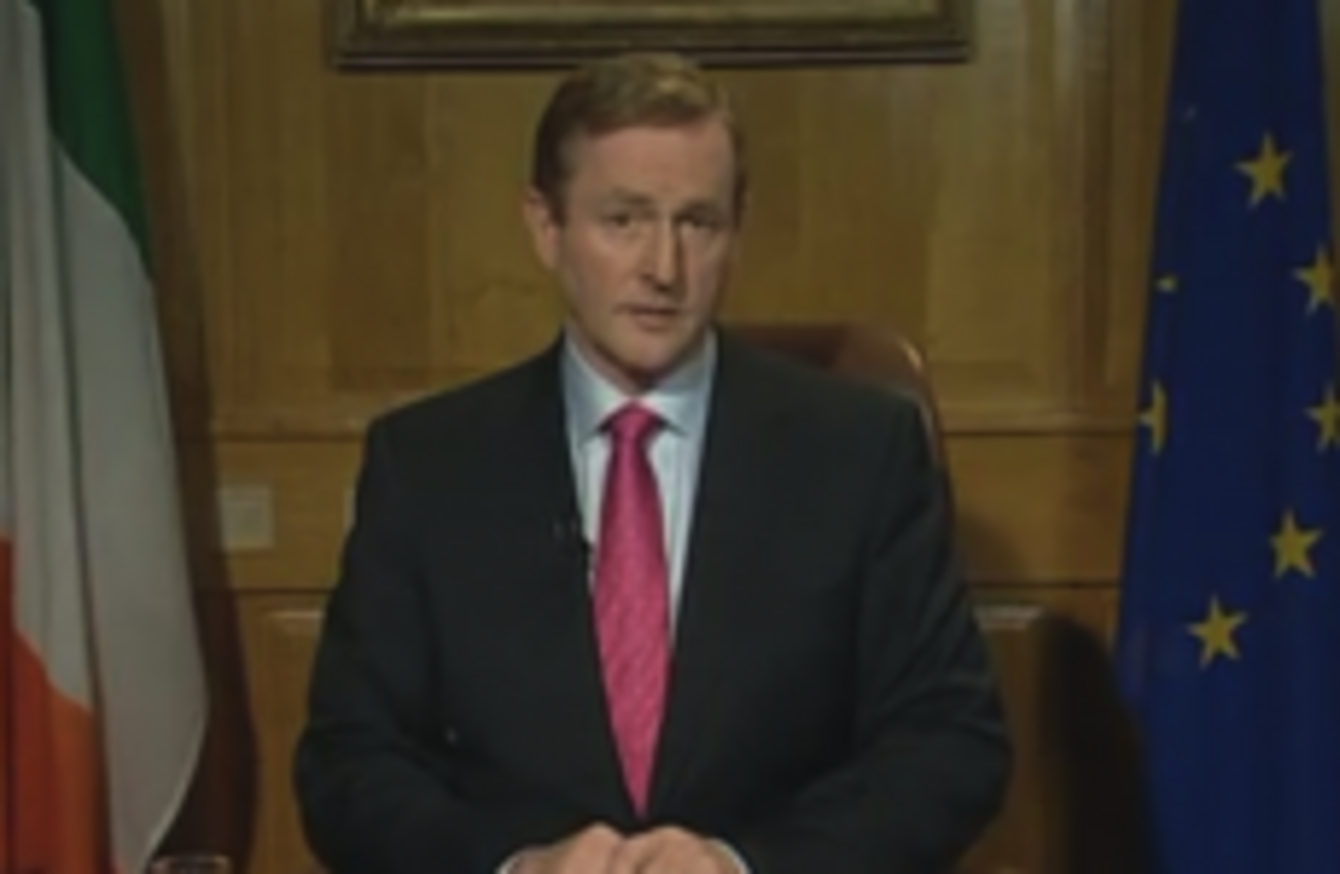 Enda Kenny addresses the nation last December ahead of his government's first budget
Image: Screengrab
Enda Kenny addresses the nation last December ahead of his government's first budget
Image: Screengrab
TAOISEACH ENDA KENNY is to address the nation on the Fiscal Compact treaty referendum on Sunday evening.
Kenny is due to address the nation just before the Six One News on RTÉ One at around 5.50pm on Sunday, four days before polling, at the request of the State broadcaster in order to ensure balanced coverage.
The broadcaster made the request in line with broadcasting rules after it emerged that the Sinn Féin leader Gerry Adams will be addressing his party's Ard Fheis on Saturday evening.
A government spokesperson confirmed that there had been a formal invitation from RTÉ for the Taoiseach to address the nation.
He said that the length of this address will be dictated by how long Adams spends talking about the referendum – in which his party is advocating a No vote – on Saturday night.
Sinn Féin says it expects its leader to address the party at around 5.30pm on Saturday night.
The party again called for the Taoiseach to debate Adams in a one-on-one debate. Kenny has already turned down an opportunity to participate in such a debate on TV3.
Commenting on this evening's confirmation of Kenny's televised address, Adams said that "this is an entirely artificial situation" which arises from Kenny's "refusal to engage directly with myself in a proper debate" on the treaty.
Sunday will be the second time that Kenny has addressed the nation having delivered a 13-minute speech to the country last December prior to the government's first budget.