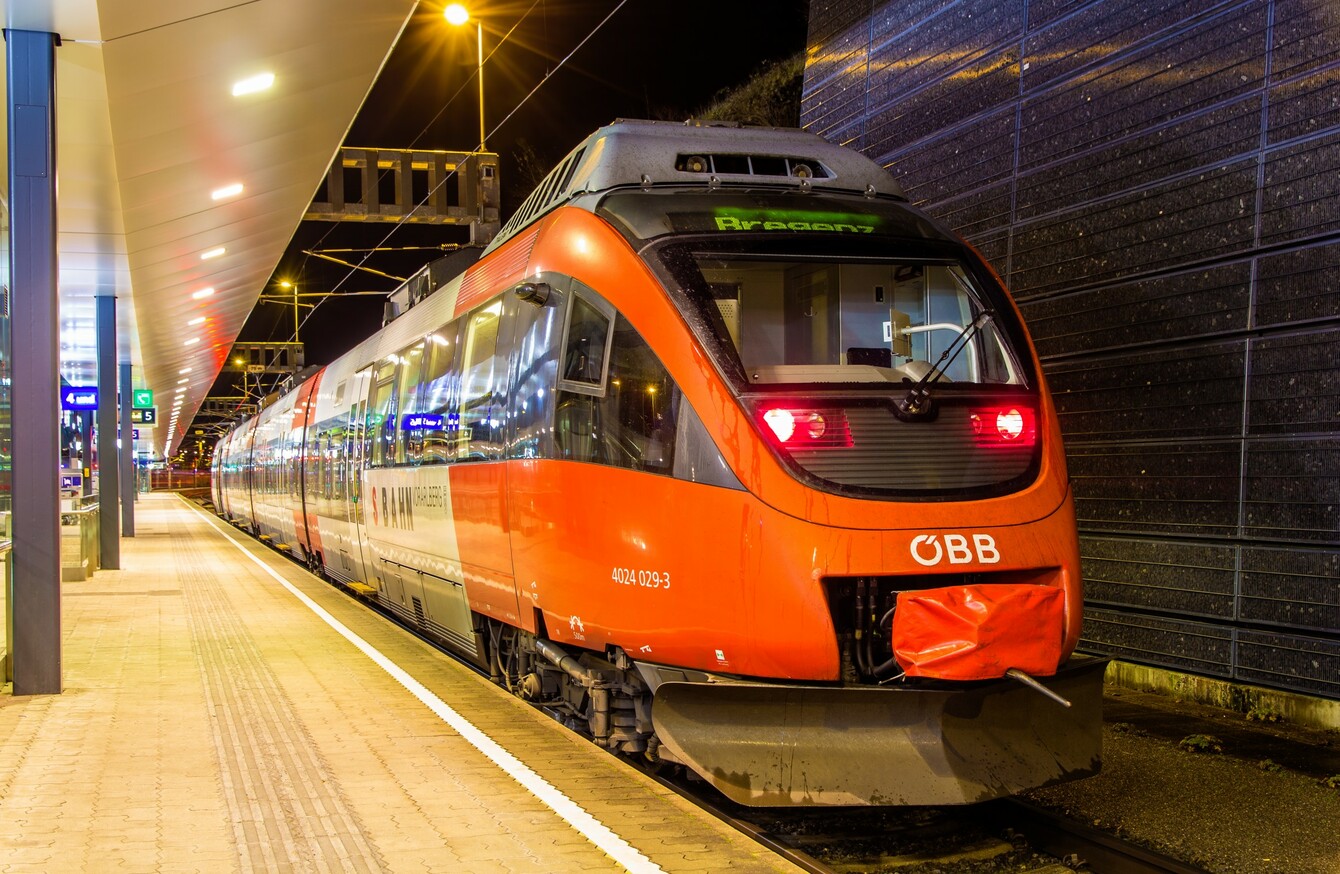 Image: Shutterstock/Leonid Andronov
Image: Shutterstock/Leonid Andronov
TWO TEENAGERS HAVE been stabbed on a train in western Austria.
The pair were seriously injured by a 60-year-old German man who appeared mentally confused.
Police have ruled out that this was a terrorist attack with AFP reporting that the man is mentally ill.
It's understood that the man jumped up on and stabbed a 19-year-old man in the chest and stomach, before slashing the neck of a 17-year-old man.
The 60-year-old was arrested after the train pulled into a station and both of the teenagers have been taken to hospital.
It happened near the village of Sulz, in westernmost Vorarlberg province. Police spokesman Horst Spitzhofer told AFP:
The man did not have a migration background. He is by all accounts mentally ill and we are largely excluding a terrorist act.
Police have also ruled out any connection to Saturday's incident on a Swiss train where a 27-year-old killed one person and injured 5 after attacking passengers with a knife and burning liquid.
Additional reporting by AP and AFP.