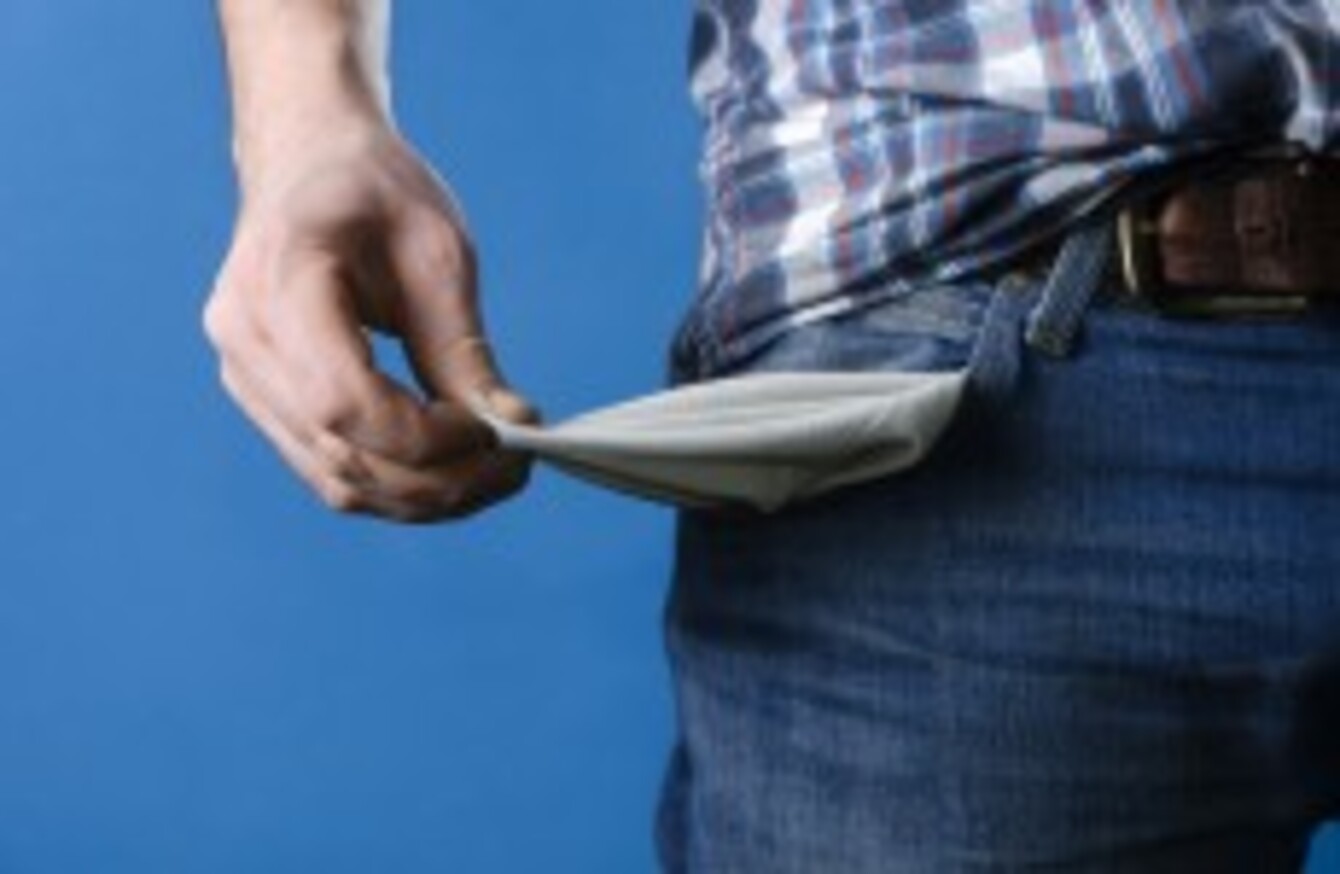 Image: no money via Shuuterstock
Image: no money via Shuuterstock
IT HAS BEEN reported today that 300,000 workers in Ireland are earning less than the 'living wage'.
That's according to the trade union UNITE.
Its latest economic outlook found that one in five people earn less than €11.45 per hour.
The 'living wage' is described by the union as what's required to have a minimum essential standard of living, Unite says that's €446 a week.
Unite Regional Secretary, Jimmy Kelly, described the wages of workers in hospitality, administrative support and retail sectors as 'poverty pay'.
He added that, "nearly 20 per cent of construction workers also earn less."
This figure does not include those workers who may earn more than €11.45 per hour, but are unable to work sufficient hours to earn the weekly living wage of €446.
"Nor does it take account of the expenditure needs of households of children, who would require a higher wage."
A report from Social Justice Ireland at the beginning of this week found that 16% of people in Ireland who are living below the poverty line have jobs.
It described the level of poverty nationally as "a major concern".
Kelly said that, "Poverty pay undermines the living standards of the workers and families concerned – and it undermines the economy, dampening consumer demand and delaying the prospect of a sustainable wage-led recovery.
London has a living wage structure which has been in place on a voluntary basis for the last seven years.