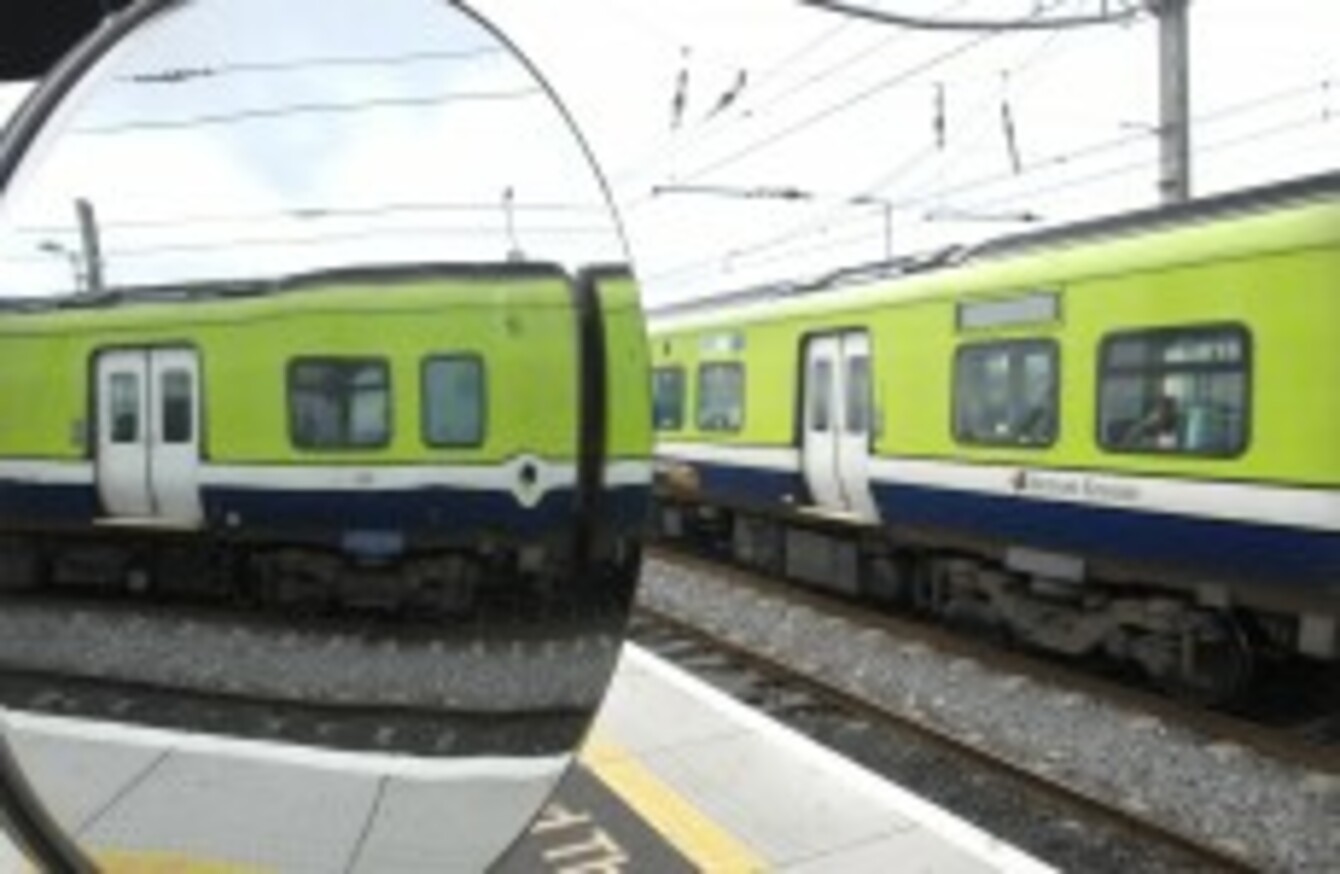 Image: Sasko Lazarov/Photocall Ireland
Image: Sasko Lazarov/Photocall Ireland
IRISH RAIL IS to ask 450 of its staff to take "a voluntary severance package", it emerged this evening.
Irish Rail/Iarnród Éireann spokesperson Barry Kenny told TheJournal.ie that the voluntary redundancies were part of a range of measures to help the transport body to cope with ongoing losses.
Meanwhile, a spokesperson for Transport Minister Leo Varadkar has rejected suggestions that the timing of the bad news on Friday evening of the bank holiday weekend, and after the referendum, was in any way deliberate, saying "No directive was given to either Irish Rail, Bus Éireann or Bus Atha Cliath to defer any tough decisions as a result of the referendum".
RTÉ.ie had initially reported this evening that there would be 450 "job losses" over a four-year period and that the company said it was part of a "cost containment" programme for the company.
This number of employees would count for about 11 per cent of all staff.
TheJournal.ie has asked SIPTU and the National Bus and Rail Union (NBRU) for their reaction to the news but was told that SIPTU did not hear about the losses until two hours before RTÉ correspondent Ingrid Miley reported them.
However, Irish Rail's Barry Kenny said that SIPTU, ICTU and the NBRU were all party to talks at the Labour Relations Committee (LRC) last month when a package of measures was jointly agreed upon to recommend to union members at a ballot to be held by 20 June. "The ballot papers went out two or three days ago," Kenny told TheJournal.ie.
In fact, a voluntary redundancy scheme has been open to staff across the board since April of this year, Kenny confirmed.
A spokesperson for Transport Minister Leo Varadkar said that it was well known that the financial position of CIE (which encompasses Dublin Bus and Iarnród Éireann) has been "declining" over the last number of years because of a combination of "reduced subvention, higher fuel costs and falling passenger numbers". He added:
The Minister has stated repeatedly that further cost reductions will be necessary. This development is part of that process.

Regrettably it means that Irish Rail is seeking a number of voluntary redundancies.
The Department of Transport rejected any suggestion that the timing of the news of the losses was anything to do with the Government and that it was a matter for Iarnród Éireann.
Transport Minister Leo Varadkar had rejected suggestions by United Left Alliance TD Joan Collins on Wednesday that meetings to be held about further rationalisation at Bus Éireann was put off until after the referendum.
Joan Collins had tweeted:
However, the spokesperson for the Transport Minister said this evening:
Regardless of the referendum campaign, each of the CIE companies is engaging with staff on mechanisms to reduce costs, as they have done over the last few years.

No directive was given to either Irish Rail, Bus Éireann or Bus Atha Cliath to defer any tough decisions as a result of the referendum and each company is continuing to engage in taking the necessary decisions to address the current very difficult trading environment.
Barry Kenny of Irish Rail said that the company had been reducing staff number for the past 10 years. In 2002, there were 6,200 employees – now there are 4,100. He said that costs were €413.3m in 2008 and were €344m in 2011.
He said that it was Irish Rail's aim to "break even" by 2015 but to do that costs would have to continue to be cut. The company's revenue had been €220.9m in 2008 and €182.1m in 2011. Public subvention for the company had also dropped drastically from €191.2m in 2008 to €135.7m this year. There are plans to further reduce subvention for Iarnród Éireann in the 2013 and 2014 Government budgets.