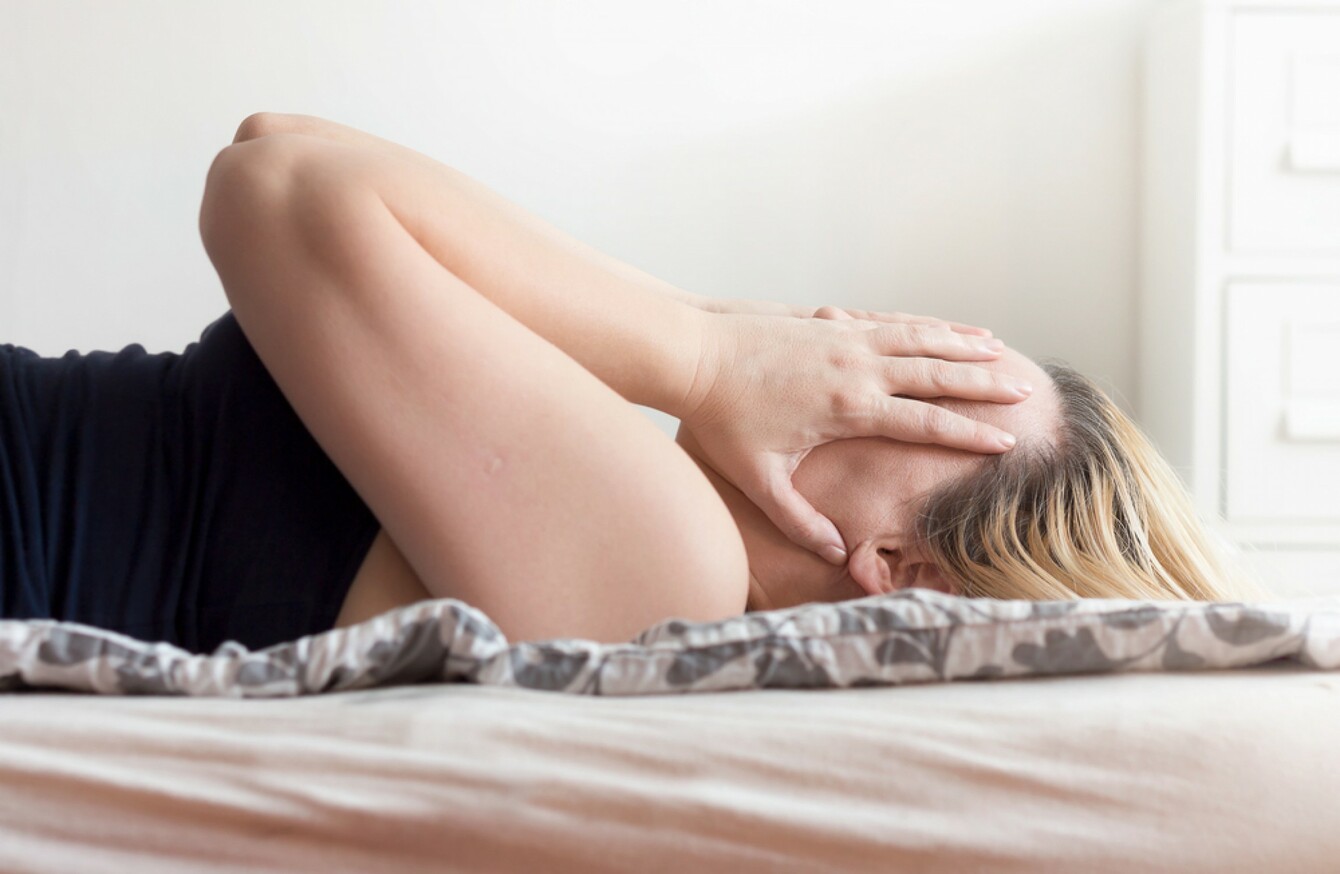 Image: Shutterstock/MarinaP
Image: Shutterstock/MarinaP
A GROUP THAT offers supports to medical practitioners has said it's helped 47 practitioners in its first year.
The service, the Practitioner Health Matters Programme (PHMP), supports health professionals who may have addiction or mental health issues.
They've given a few case studies of doctors who needed help and how it can emerge from the most ordinary of situations. Here are two.
'He wasn't functioning well at work'
"A male practitioner presented at the request of his partner who is also a practitioner. The couple had been under considerable stress due to financial concerns, and a new baby within a couple of months.
As a result of these pressures he had resorted to using alcohol to excess and was binge drinking at weekends in particular. This had become a feature of his coping mechanism and a mechanism for dealing with stress.
He was not functioning well at work, not enjoying his work and procrastinating with a range of business related matters which were mounting up and adding to the stress.
"Following initial assessment and a mental health assessment, the practitioner demonstrated good insight and good motivation to reverse his situation. A random alcohol screening programme was put in place with regular reviews with the PHMP team.
"The practitioner has remained alcohol free for many months now, his mental health has improved significantly as well as his physical fitness and wellbeing. He states that he has not felt so well in years.
'The doctor was feeling very anxious, dejected and worthless'
A young practitioner was referred to PHMP by her programme director. The doctor was the subject of a complaint to the medical council following an adverse event in the hospital.
"The doctor was feeling very anxious, dejected and worthless and while it appeared unlikely that the doctor would be found in any way at fault, she found herself ruminating about the event, could not sleep and was becoming increasingly stressed and distracted.
"A short period of time off work to rest and recover was recommended. A number of consultations were offered which provided a safe, confidential space for the practitioner to discuss the issues.
"PHMP supported the practitioner in getting the circumstances into perspective and to help her regain her confidence in her abilities. She is back working healthy and well but remains under review.
Overview
GPs, non-consultant hospital doctors and consultants made up 86% of referrals to the new confidential programme which is open to doctors, dentists and pharmacists.
Among the most common issues were substance misuse (15 people had this issue) anxiety (6) and depression (4).
Almost half of all referrals were self-referrals (22) while eight referrals were made by a consultant psychiatrist and six  were referred by a colleague.
#Open journalism No news is bad news Support The Journal

Your contributions will help us continue to deliver the stories that are important to you

Support us now
Work during and after treatment
Over half of all practitioners patients registered on the programme have continued working in their professions.
Six were required to stop working for a period of time but have now either returned or are returning to work in the near future.
Seven patients are not currently working; of these one has retired and the others are deemed unfit for practice and are under ongoing review. Seven others are attending the Health Committee of the Medical Council.
It's estimated that a quarter of the number of practitioners may have mental health difficulties at some point in their lives (same as general population).
The rate of alcohol or drug-related problems in the general population are between 10% and 15%: amongst doctors, dentists and pharmacists that's reported to be at the upper end of the scale (15%) and they are also thought to have higher suicide rates.
Hugh Kane, the Chairperson of the PHMP said that with over 25,000 doctors, pharmacists and dentists in the country they expect that in excess of 2,000 practitioners may require help on an annual basis.
One of our main aims for 2017 will be to engage in an awareness raising campaign of this service amongst health professionals. The other is to establish a sustainable funding model for the programme.
More details on Practitioner Health here.
If you need to talk, contact:
Samaritans 116 123 or email jo@samaritans.org
Aware 1800 80 48 48 (depression, anxiety)
Pieta House 1800 247 247 or email mary@pieta.ie – (suicide, self-harm)
Teen-Line Ireland 1800 833 634 (for ages 13 to 19)
Childline 1800 66 66 66 (for under 18s)