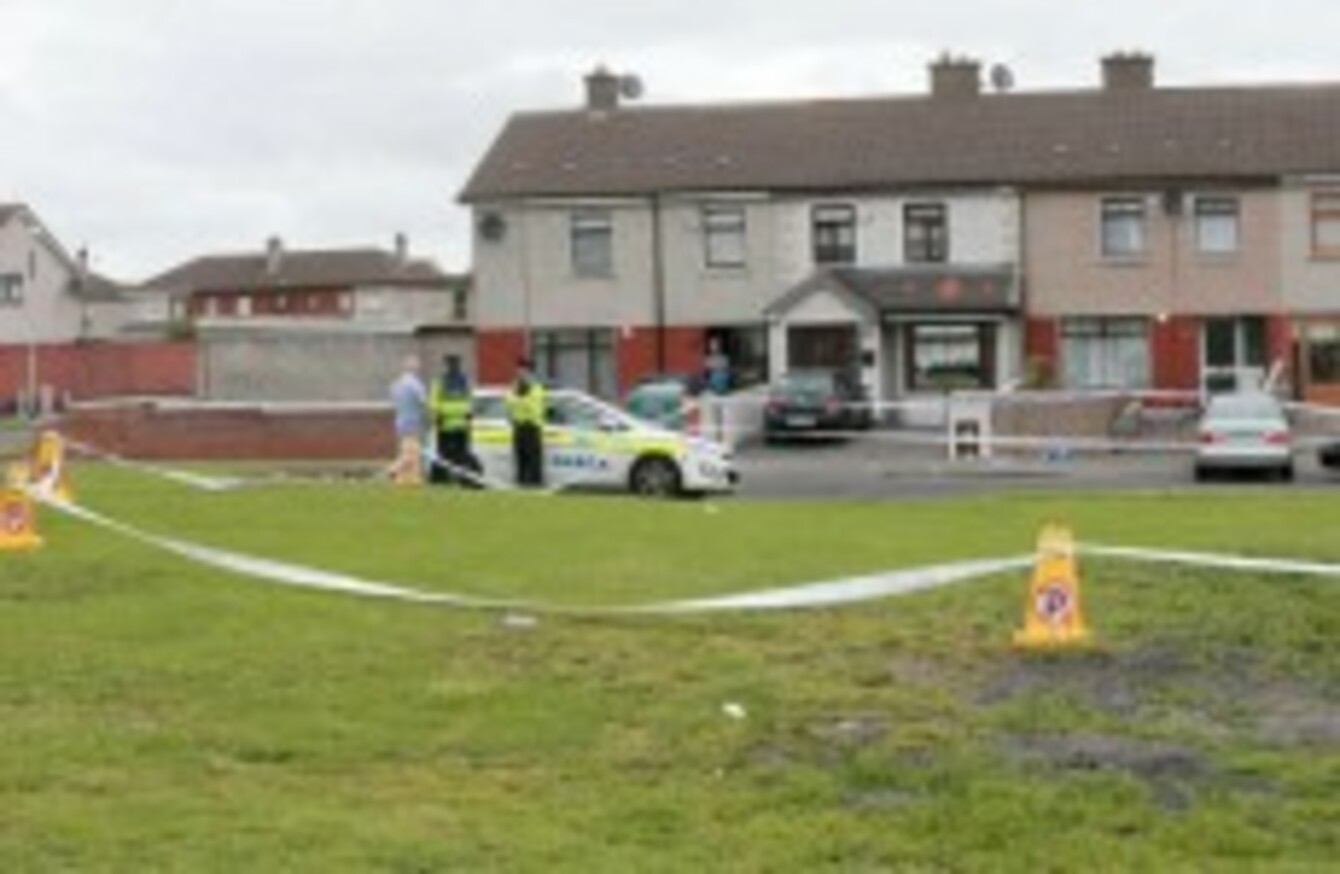 Image: Laura Hutton via Photocall Ireland
Image: Laura Hutton via Photocall Ireland
SEÁN SCULLY WAS the young boy shot while playing with friends outside his house in Ballyfermot last month.
It happened on Friday 13 June at around 10pm.
He's now facing living in a wheelchair for the foreseeable future.
His mother, Gillian Scully, described how she felt when she realised that her 6-year-old son was shot in the neck:
I thought he was gone. People were trying to talk to him, trying to keep him awake…his eyes would roll and I thought he's going, he's going, he's gone.
"I didn't know what to think…I did think he was gone."
Gillian told RTÉ's Liveline, "He's hoisted to a wheelchair. From his chest down he has no feeling at all.
His life's changed forever now and even though they said they're hopeful for a few steps, it could be five or six years down the line before he might.
She described how the bullet "went in his neck and went straight across to his spine and went over the back and it lodged at the back of his left rib".
"They operated on the Sunday and they got that out. It damaged the top of his spine."
Coming to terms
Speaking about the wheelchair, Seán's mum said, "He's coming around to it.
He asked me yesterday, 'why do I have to wear a nappy?' He's embarrassed by it.
Gillian told Joe Duffy that she will have to give up her part time job to take care of him.
She explained how he wakes up during the night with nightmares and flashbacks and that she always wants to be there for him.
Gillian also added that she feels she needs to explain herself to people:
We have nothing to do with crime. It's not our lifestyle but I feel I have to let people know that.
"I know they're probably not judging me but that's how I feel.
"I feel I have to explain to them what happened and him being out at 10pm.
It was bright out, he only got five minutes out, we were only back and I feel like I have to explain that to people.
Gardaí believe Seán was shot by accident as the gunman was looking for someone else.