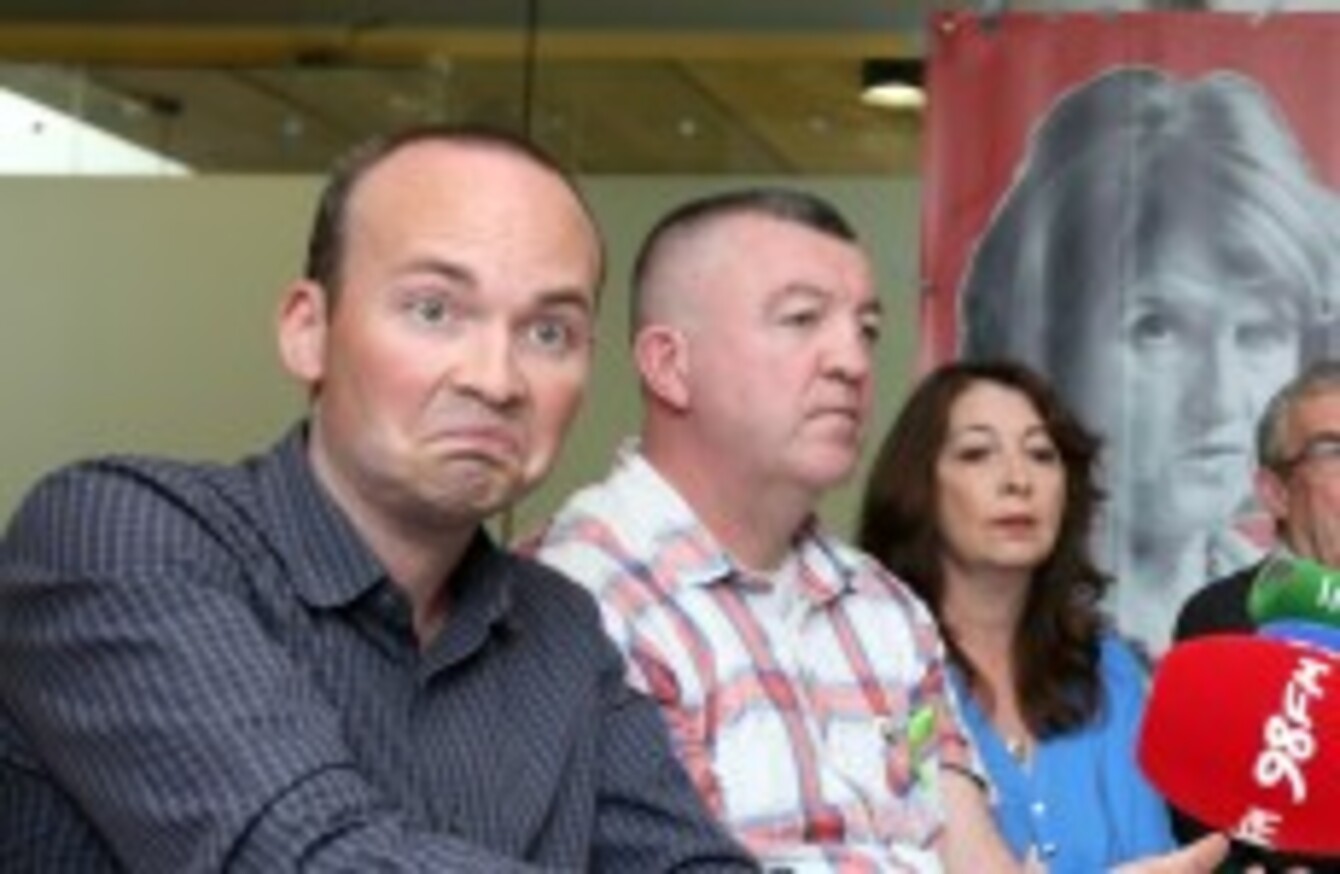 Paul Murphy TD has said the decisions were based on 'political policing'.
Image: Sam Boal
Paul Murphy TD has said the decisions were based on 'political policing'.
Image: Sam Boal
THE ANTI-AUSTERITY Alliance (AAA) was forced to cancel a press conference at the last minute yesterday due to legal advice.
The party had planned to hold a media briefing on their appeal against a garda decision to deny them a permit to collect money on the street and door to door in Dublin south-west.
On advice from their legal team, however, the briefing was cancelled and was put back to an unspecified date.
In a letter from gardaí published by Paul Murphy TD in August, the local garda chief superintendent said the denial of the collection permit was on the grounds that some of the money received would be used to encourage an unlawful act.
The AAA's Paul Murphy TD told TheJournal.ie that papers had been lodged with Dublin District Court to appeal this decision. An appeal against a similar decision in Galway has also been lodged.
The party say that, "with a general election approaching this is now an urgent issue for the AAA."
Murphy explained that, under the relevant legislation, if the garda chief superintendent were to attend the court hearing  and swear under oath what she said in the above letter then the appeal would be automatically dismissed.
The deputy said the AAA are pursuing the matter despite this because they deny the accusation that the money would be used unlawfully.
Murphy is also due to appear in court on 2 November after he received a summons over the alleged false imprisonment of Tanaiste Joan Burton in Jobstown.
More than 20 others are also due in court over the incident and Murphy said that a group set up to arrange for their defence is close to securing legal representation for each of them.