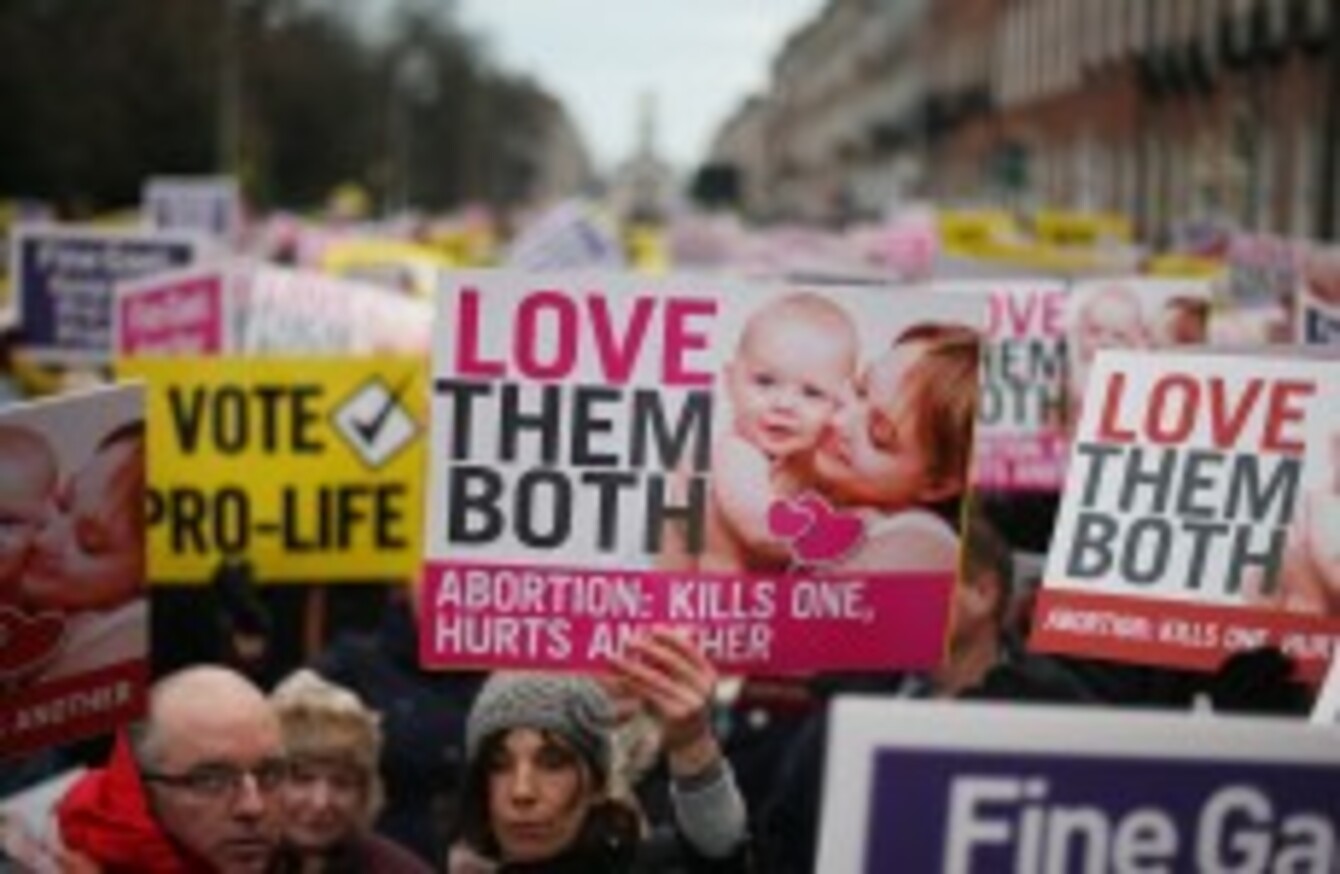 Image: Niall Carson/PA Wire/Press Association Images
Image: Niall Carson/PA Wire/Press Association Images
THE SOCIETY FOR the Protection of Unborn Children (SPUC) has described the draft bill on abortion published by the government this year as "worse than Britain's 1967 Act".
The anti-abortion group believes the proposed legislation is not restrictive and could lead to "widespread availability of abortion".
"The Irish bill proposes to abolish sections 58 & 59 of the Offences Against The Person Act 1861, under which abortion in general remains a criminal offence. That provision is retained even in Britain," said spokesperson Pat Buckley.
"The vast majority of abortions in Britain are in fact unlawful under the 1861 Act if the Abortion Act was interpreted honestly (instead of being widely flouted)."
Commenting on the provisions for pregnant women who are suicidal, Buckley said the bill "goes beyond both the mental health grounds of Britain's 1967 Abortion Act and of British case-law such as the 1938 Bourne judgement".
Unlike British law, the bill makes suicide an explicit, statute-level ground for abortion.
"The bill explicitly removes protection for unborn children before implantation in the womb, thus ensuring that they can be aborted legally by drugs and devices such as the morning-after pill."
The organisation claimed the title of the Bill is "misleading and hypocritical". It has called on members of the public to "unite to ensure that this bill is thrown out of the Oireachtas at first vote".
"There must be absolute and unequivocal opposition to all abortion expressed loud and clear by church leaders, pro-life groups and politicians. Today must mark the end, not the beginning, of abortion in Ireland," concluded Buckley.
The draft bill legislates for legal abortion in Ireland for the first time.