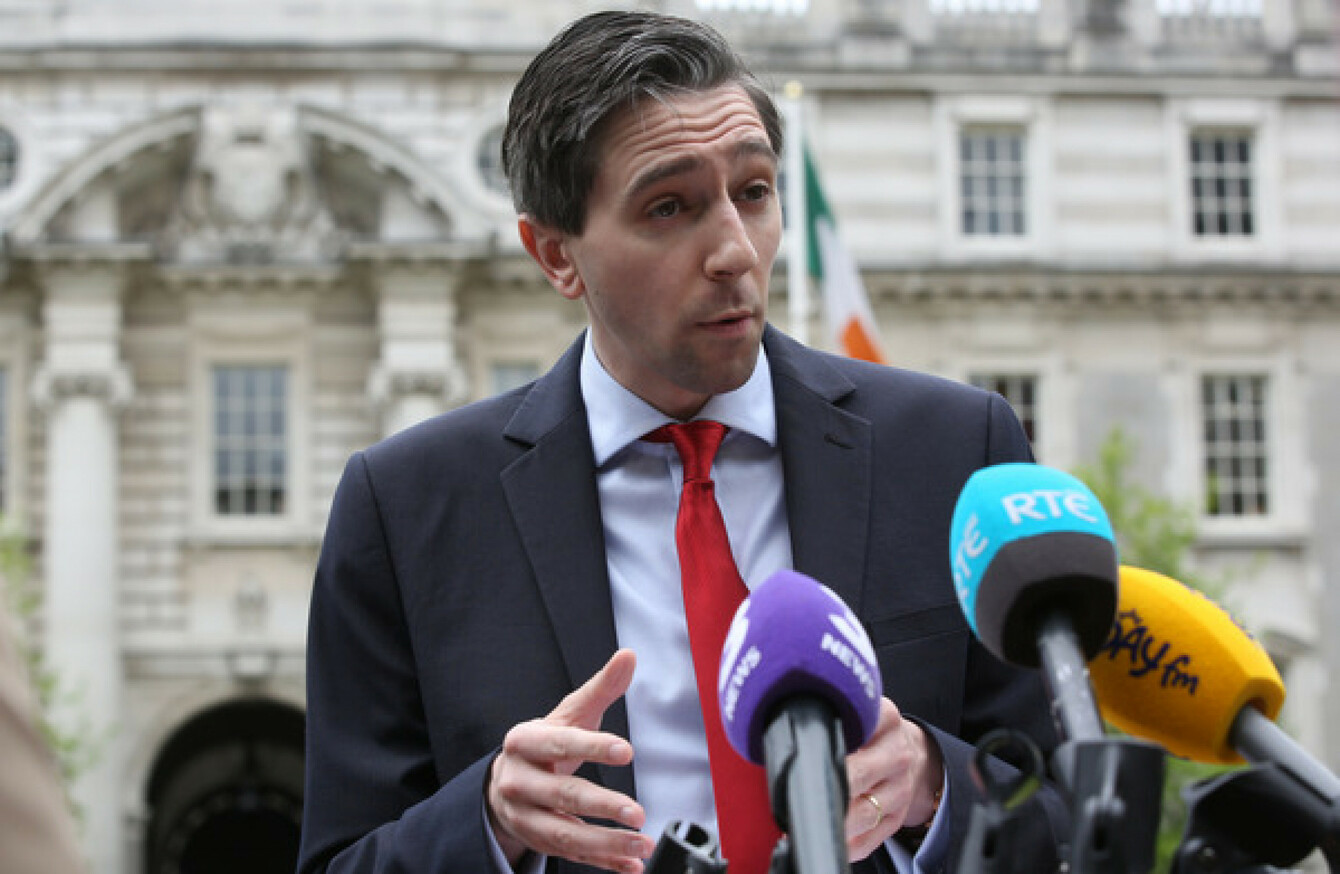 Health Minister Simon Harris.
Image: RollingNews.ie
Health Minister Simon Harris.
Image: RollingNews.ie
HEALTH MINISTER SIMON Harris has criticised the position of the National Association of General Practitioners in respect of the provision of abortion services.
The organisation, which represents over 2,000 members, held an emergency meeting to discuss the planned abortion legislation on Saturday.
They passed motions calling for an "opt-in" provision for doctors to provide abortion services, and said that onward referral of a patient should not be compulsory.
Asked about that stance on Morning Ireland today, Chairman of the NAGP Dr Andrew Jordan said doctors envisaged that the services would be provided at family planning clinics and at specific GP surgeries.
Asked what course of action he would advise a woman seeking an abortion should take if her local GP conscientiously objected to abortion and refused to refer her on, he said that Ireland was a small country.
"She will know in advance where the service is provided."
He said there would be spread of the service all over the country and that he didn't think the government envisaged that every GP in Ireland would be providing abortion services.
Jordan also called on the government to examine the legislation covering conscientious objection and referral in New Zealand, which he said appropriately addressed the issue.
Tweeting on Saturday night in the wake of the NAGP meeting Simon Harris said:
"Doctors will always be able to opt out & conscientious objection is a long standing principle in medicine & one which will be respected in new law BUT we #Repealedthe8th so we could care for women in our own country and that duty of care in terms of referral will definitely apply."
In a further post this morning, just after Andrew Jordan's Morning Ireland interview, Harris said:
"The idea of a woman in crisis sitting in front of her doctor & her doctor refusing to refer flies in face of care & compassion & is not reflective of doctors I know. People spoke & want women to be cared for. Conscientious objection -yes. No referral or info -no."

Only 50 to 60 GPs attended Saturday's meeting in Portlaoise. Jordan said the group as a whole was satisfied it could act on the motions passed as other members had also been consulted in recent weeks.
#Open journalism No news is bad news Support The Journal

Your contributions will help us continue to deliver the stories that are important to you

Support us now
He said a number of surveys of Irish GPs had also been carried out.
Speaking to TheJournal.ie over the weekend a Cork-based GP said that provisions must be put in place to ensure no woman is "discriminated against" when the legislation is enacted.
Doctors for Choice founding member Dr Mary Favier said that over 50 Cork GPs and obstetricians had organised meetings to discuss abortion provision and how the rollout of services could be provided to all those seeking to avail of them.
She said that when the legislation is passed, women eligible to access these services should be able to regardless of where in the country they are or any disability they may have.
"There's another group like this in Dublin, and another in the north-west that is starting to go well," she said.
I'd expect we'll have them in all the major population centres.
The expected legislation will allow terminations without restriction as to reason up to 12 weeks of pregnancy and in very limited circumstances thereafter, such as when the woman's life is at risk, as outlined here.
Favier said that their argument was that these services, in many cases, could be "community provided", and that a "significant part of it would be provided in general practice".