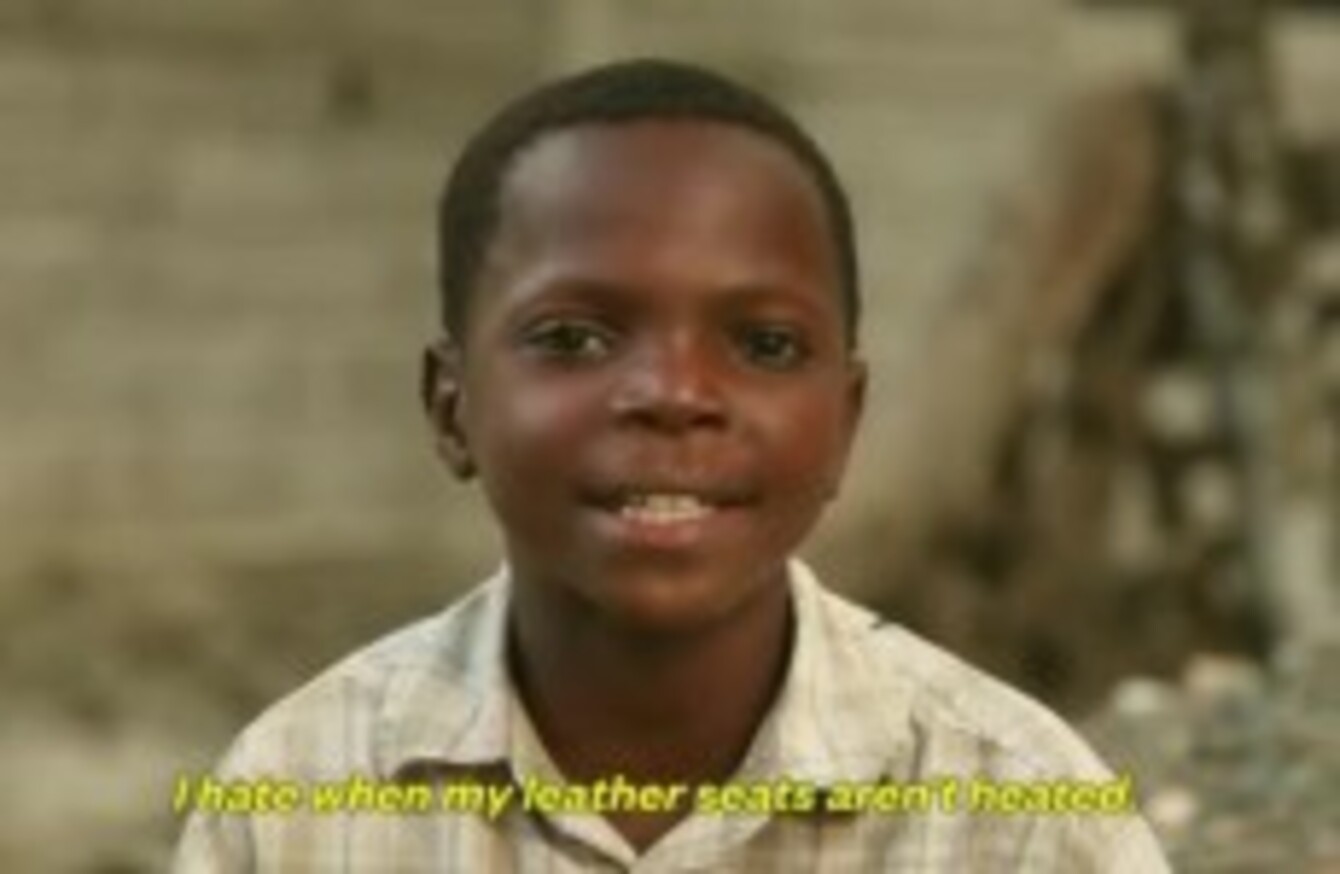 ADVERTISING COMPANY DDB New York has created an ad for the Haitian charity "Water Is Life" using tweets with the "#Firstworldproblems" hashtag which complain about life's trivial challenges.
In the video (below), ordinary Haitians — standing amid shanty huts, broken school buses and wrecked buildings — read tweets complaining about phone cords that won't reach their beds, and leather car seats that aren't heated.
The effect is both funny and moving, especially when a young boy intones, "I hate it when I tell them no pickles, and they still give me pickles." The expression on his face is a mixture of disgust, humiliation and disbelief at the idea that in someone else's life there are apparently too many pickles.
Other iterations take individual tweets — such as "When the AC in your office is blasting in October" — and pass them on to Haitians for their reaction.
"We're not setting out to humiliate people who have used the #FirstWorldProblems hashtag," said Matt Eastwood, chief creative officer at DDB New York, in a statement. But the same statement also said DDB is "attempting to eliminate the #FirstWorldProblems hashtag on Twitter." Which might just miss the intention of some tweeters who use the #FirstWorldProblems hashtag to point out that such 'problems' are not problems at all.

via Hgtdthfy/youtube
What do you think of the ad – is it effective?