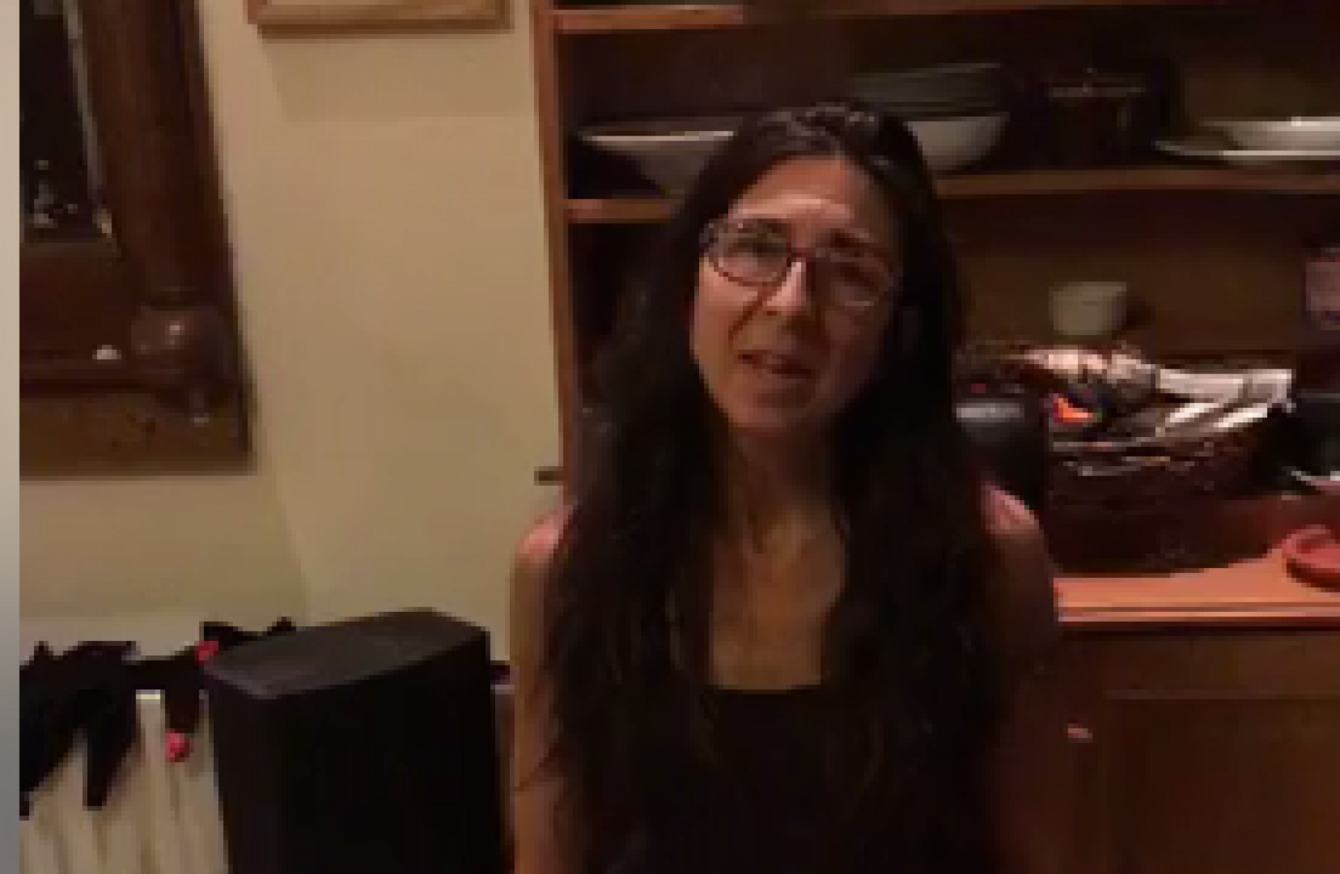 Adrienne Murphy in her appeal.
Image: Facebook
Adrienne Murphy in her appeal.
Image: Facebook
THE MOTHER OF a boy who has severe autism has made an emotional plea for him to receive residential care.
Adrienne Murphy posted a Facebook Live video yesterday pleading with authorities to make care available to her 14-year-old son Caoimh.
She says that she needs help with her son, but that no funding has been forthcoming from the HSE. She is hoping that he can admitted to a residential care space.
She says that he has been having "psychotic and violent episodes".
A statement issued on her behalf says:
"The HSE six months ago said that there "might" be vacancies in either Kilkenny or Waterford – no offer of an actual place was ever made. Furthermore, Caoimh is at a special school in Dublin that he loves and which he should not be taken away from. It is also not acceptable that he should be placed somewhere so far from his family and community.
Adrienne has been offered a few more hours a week of care workers in her home. They are paid about €10 an hour – they are not adequately trained and Adrienne recognises that she cannot guarantee their safety in her home environment.
Earlier this afternoon she said that she had gone to Crumlin Children's Hospital.
"We are being looked after by the wonderful staff here. This is our seventh or eighth time being brought here by ambulance in less than two years."
In the earlier video, Adrienne described her son's condition, saying that without care his life is in danger.
"He beats his head off walls to the point where he draws blood and bruises himself.
"I've had seven interventions by the emergency services, and I've been brought to A&E because of his violent behaviour."
She describes how her "very tall and extremely strong" son is doubly incontinent at night but has to be locked in a box room.
He won't wear pull-ups, has to be locked in at night in a tiny box bedroom that I've put padding on the door. He's locked in there at night because if he gets out and I don't hear him, because I am so exhausted, he can easily come down and get knives.
"This is my boy, my beautiful baby. I want to continue mothering him, he needs residential care for me to continue mothering him."
In a reply to an email posted by a Facebook user, Health Minister Simon Harris said he was "very aware" of the situation and had been in contact with the HSE.
The HSE said in a statement:
"The HSE are aware of this case and are working with the family. The HSE will continue to work with the family in relation to home support and other care options."
The Department of Health has not yet responded to a request for comment.