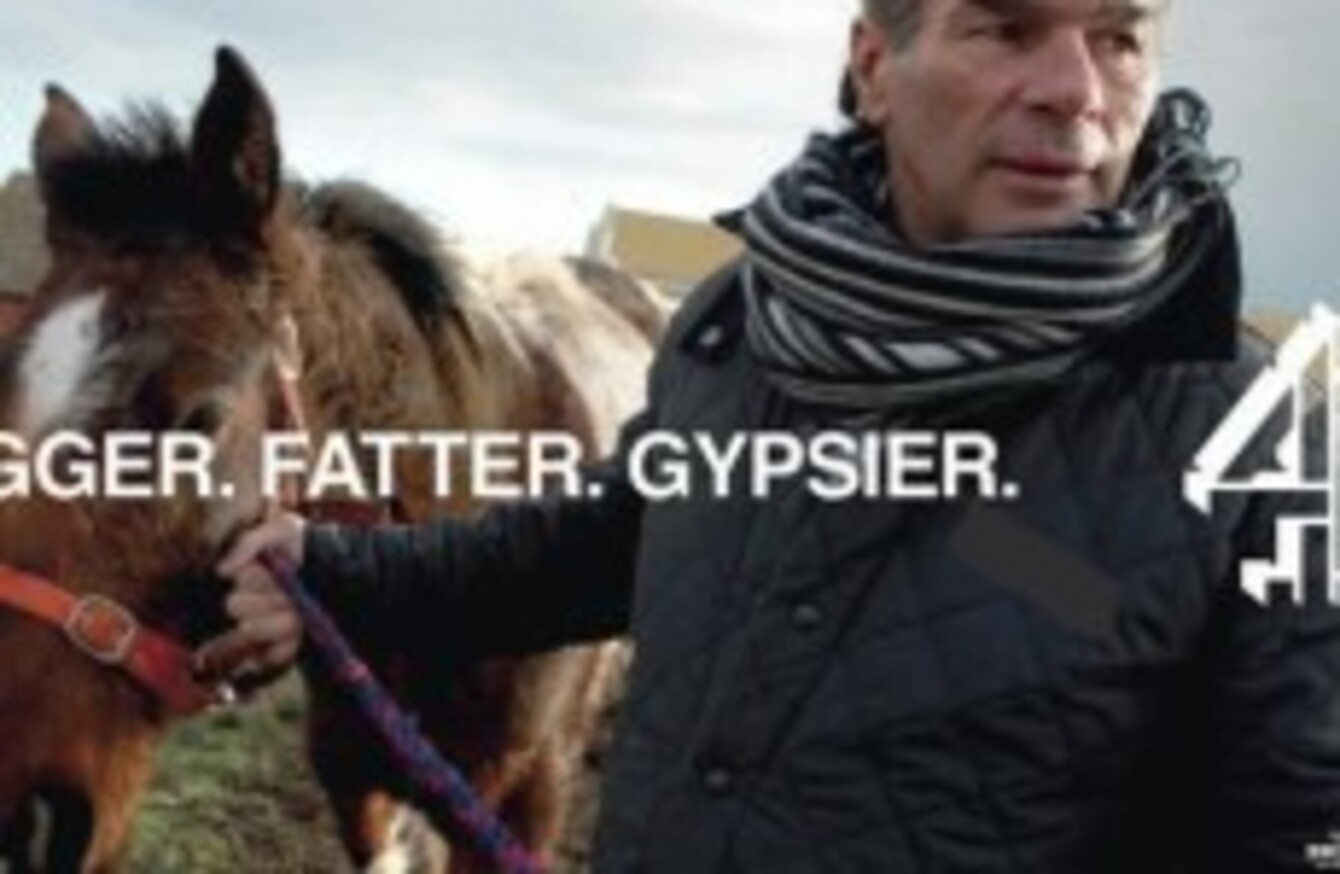 My Big Fat Gypsy Wedding star Paddy Doherty is featured in the campaign
My Big Fat Gypsy Wedding star Paddy Doherty is featured in the campaign
THE UK'S ADVERTISING watchdog has received almost 100 complaints over the latest ad campaign by Channel 4 to promote the newest series of the popular documentary series, My Big Fat Gypsy Wedding.
The billboard campaign, which features the slogan "Bigger. Fat. Gypsier", printed over images of Travellers led the London Gypsy and Traveller Unit, as well as two London assembly members, to lodge complaints with the country's Advertising Standards Authority (ASA).
Critics say that the use of the word "Gypsier" is offensive and racist, reports the BBC.
In a letter to the ASA,  Gill Brown, from the London Gypsy and Travellers Unit, asked:
We wonder if Channel 4 would have been so ready to use adverts with similarly compromising images phrasing for other ethnic groups: 'Jewisher' or 'more Asian' or 'Blacker'?
Meanwhile, writing in the Guardian, Irish Traveller Christine Cawley described the tone of the adverts as "mocking" and said that the campaign "seems to be using who we are against us in a way that feels very hard to take."
Cawley argued that the series in general was presenting an " untrue or untypical image" of her community. "The public don't understand that we are more mainstream than they think. We work, our kids go to local schools, we go to church, we even have views about politics!" she writes.
However, Channel 4 has defended the use of the term, saying: "The word 'gypsier' refers to the fact that this series offers even greater access and insight to the communities featured, and the terms 'gypsy' or 'gypsier' are not being used in a negative context."
Channel 4 said that the slogan was a play on the well-established original title of the series – which was itself "a spoof of the title of a well-known Hollywood film". Furthermore, the channel said that everyone featured in the campaign had seen and approved of the posters.
"All images were taken with full consent and all aspects of the poster campaign fully comply with advertising guidelines," Channel 4 said.
The ASA is reviewing the case.