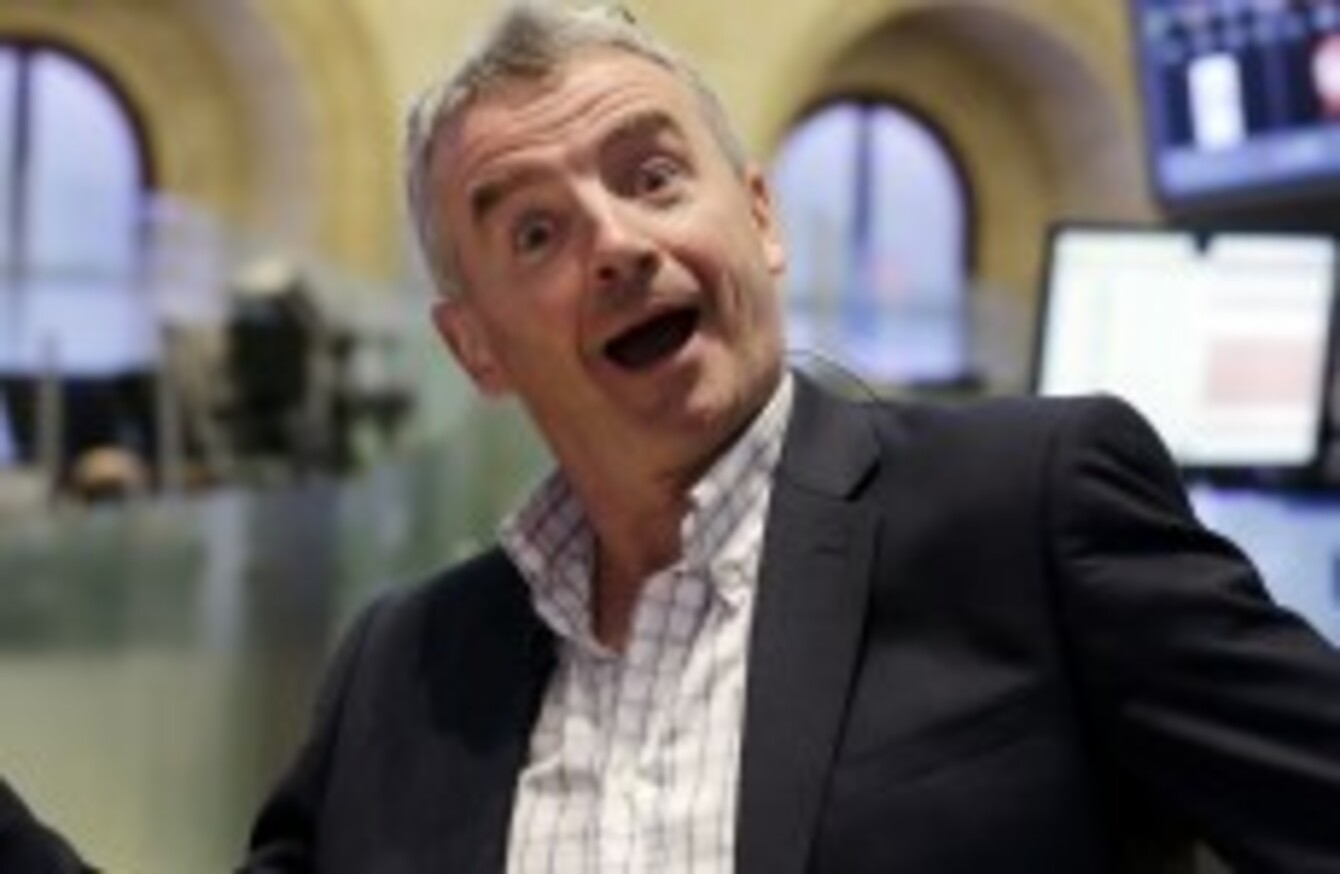 CEO of Ryanair Michael O'Leary
Image: Richard Drew/AP/PA
CEO of Ryanair Michael O'Leary
Image: Richard Drew/AP/PA
MICHAEL O'LEARY WILL be happy today as Finance Minister Michael Noonan has just announced that the Air Travel Tax will be reduced to zero in April 2014.
The current rate of this tax is €3 per passenger departing from an airport. The Ryanair boss had previously been critical of the travel tax and said it was crippling Irish tourism.
A spokesperson for Dublin Airport Authority, which operates Dublin and Cork airports, said: "Passenger numbers at Dublin Airport have increased by 1 million over the past 12 months and we expect Cork Airport to return to growth next year. Anything that is positive for the Irish aviation sector is to be welcomed."
The authority noted that Noonan indicated that he expected the move would generate a response from airlines in the form of additional services to and from Ireland.
Chief Executive of Shannon Airport, Neil Pakey, also welcomed the announcement, describing it as "a very timely and proactive move by government to support air travel as it effectively amounts to a stimulant for both our airline customers and the airport".
"For international airports like Shannon, this initiative may help tip the balance in our favour when it comes to convincing airline customers to enhance existing and put on new services," he said.
"We ultimately hope that this will increase our chances of growing passenger numbers and it will have a positive knock on effect for not just ourselves but for the wider business and tourism sectors in the region we serve."
In his Budget announcement today, Noonan said the tax will be scrapped, taking effect from 01 April, 2014. While the change will mean potential profit increases for airlines, it will be up to them to pass savings onto the consumer.
The airlines were quick to comment on the change, with Ryanair saying that it "welcomes the announcement" while Aer Arann's Simon Fagan said it brings Ireland into line with other countries.
However Fagan urged the government to consider bringing the date forward, as the early days of the new year are traditionally a time when people make travel bookings.
Noonan also confirmed that VAT for the hospitality sector would stay at 9 per cent – a move welcomed by the tourism sector.