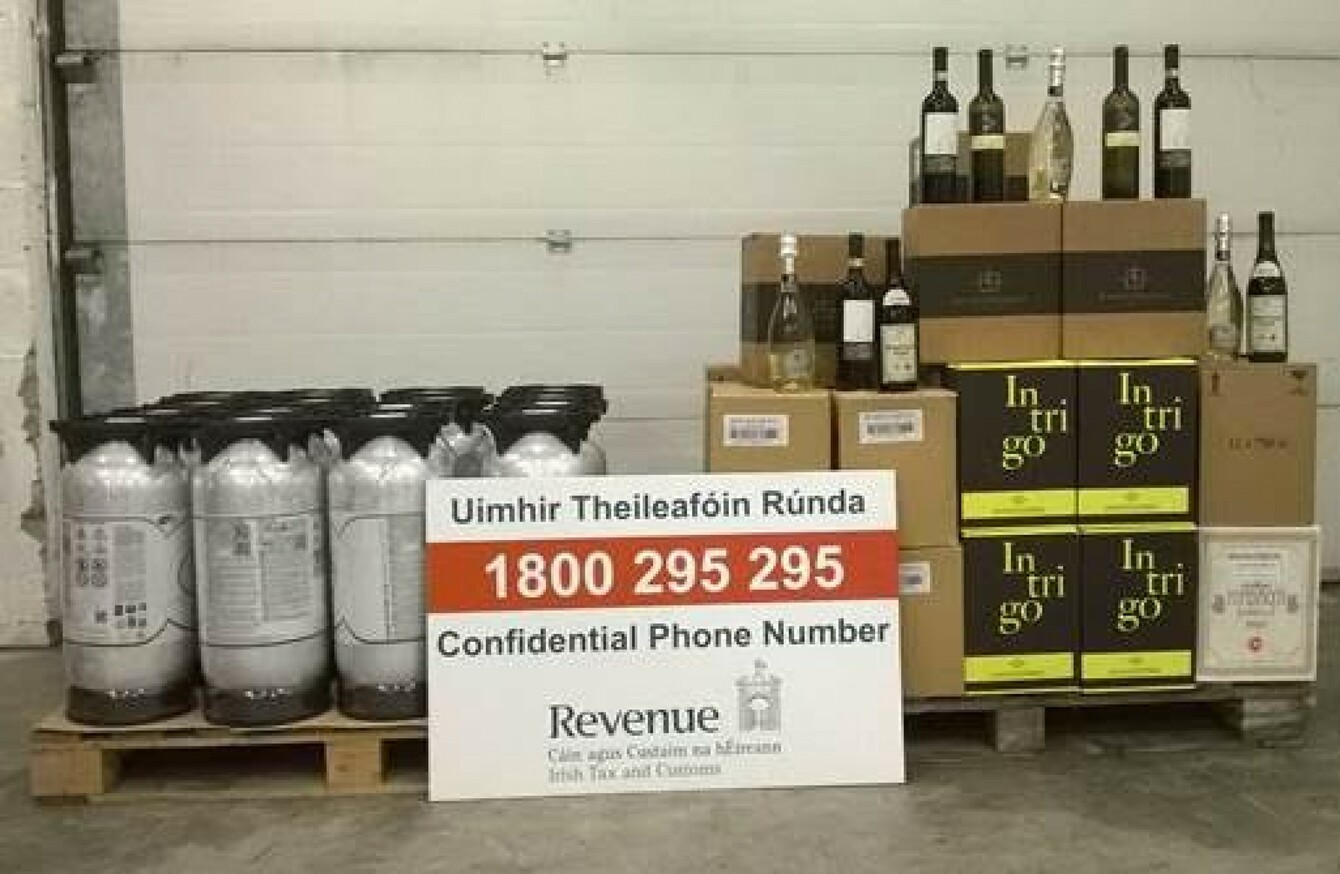 Image: Revenue
Image: Revenue
REVENUE HAS UNCOVERED more than 600 litres of undeclared alcohol at Dublin Port this week.
Revenue officers searched a truck as it arrived into Dublin from Holyhead as part of an intelligence-led operation.
Officers seized 200 litres of beer and 408 litres of wine, which has a retail value of over €6,700, representing a potential loss to the Exchequer of more than €3,300.
A man in his 40s was questioned and investigations are ongoing with a view to prosecution.
The seizure is part of Revenue's on-going operations targeting the illegal importation, supply and sale of alcohol in the shadow economy.
The majority of people pay the right amount of tax and duty.
If you know someone is evading tax or involved in smuggling, contact Revenue's Confidential Freephone 1800 295 295.