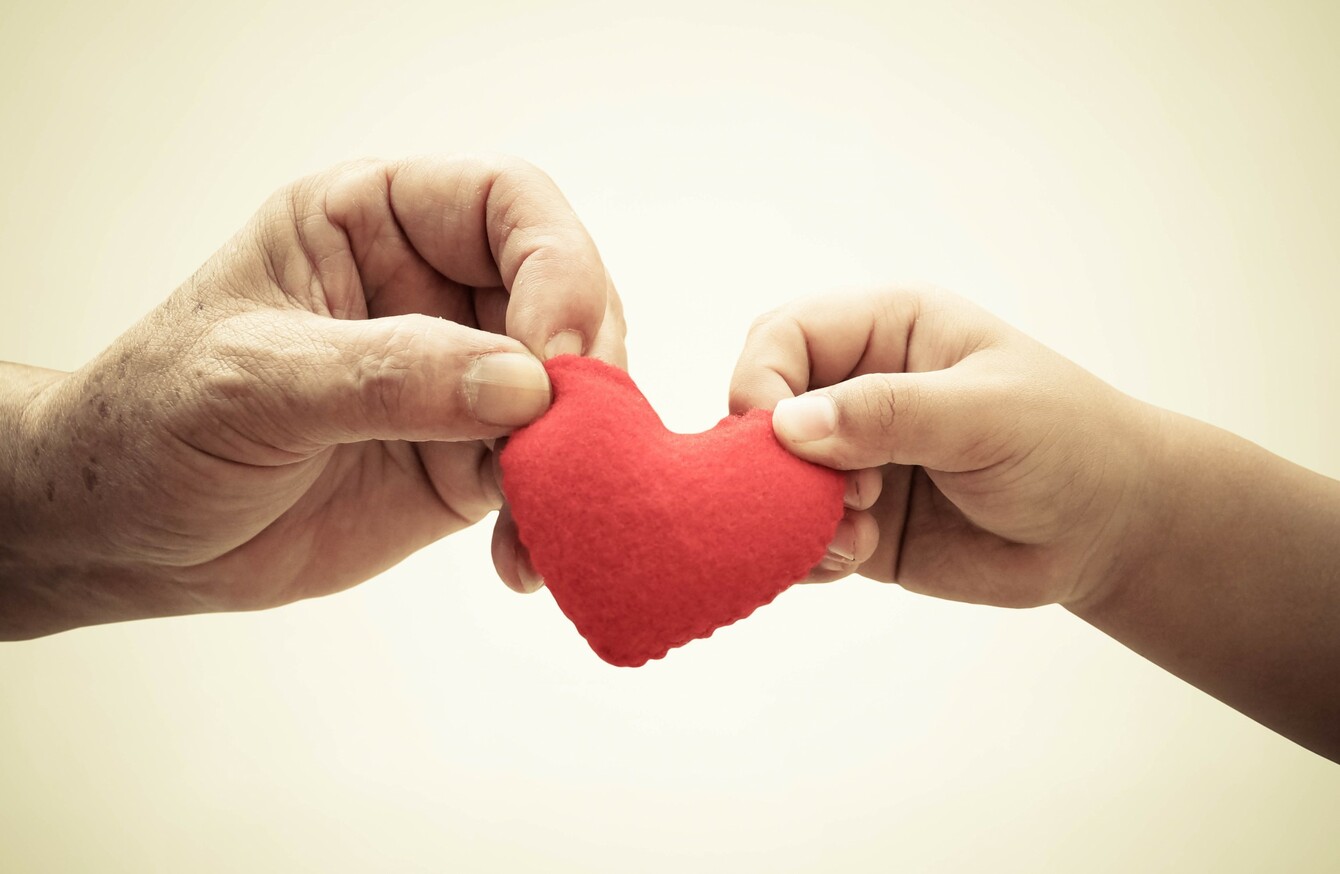 Image: Shutterstock/wk1003mike
Image: Shutterstock/wk1003mike
TODAY, PEOPLE ACROSS the country will be filling in census forms.
But there's also an alternative census kicking off at the same time, which will last for a month and asks some entirely different questions.
Called the Census of the Heart, it aims to "get to the heart of our population" one hundred years on from the Easter Rising.
By asking deeper questions, we're looking for meaningful answers about how it feels to be alive in Ireland in 2016.
The Census of the Heart – which was in part inspired by Bhutan's gross national happiness index – has been created by the Trailblazery, and takes around eight minutes to complete.
It was designed by Mari Kennedy and Kathy Scott. They say their questions "encourage an element of self-inquiry to get people thinking and, more importantly, feeling".
Asking deeper questions
The pair founded a project called the Ireland: Iceland project in 2009, which connected people from those two countries during a time of crisis.
In 2011, participants met the same weekend as the general election, to talk about burning issues in both countries. The same year saw the census taking place.
Mari Kennedy hit on an idea: why not ask deeper questions in the census? "For me, the moment came when I got the census form and my dad was in hospital dying, and I was really heartbroken," recalls Kennedy.
I got the census and I just started looking through it and I felt 'my God, this is so cold, and I want someone to ask me how I am, not who I am and where I live and if I have wifi in my house'.
"I was interested in the human being: what about all of us who are going through what we are going through?"
Taking people on a journey
They had missed the boat in 2011, but planned for the next census. One of the challenges was to ensure people would be engaged with the process and find it meaningful.
"We had to go: how do we take people on a journey of filling this out?" says Scott. "We have eight minutes of their time, how do we get them to tell us the meaning of their lives?"
They decided to use the alternative census to bring people on a journey, from their identity in Ireland to their connection to their career, family and community, and on to their inner feelings.
Kennedy describes it as "a time to reflect and check in with themselves and back out into the future".
Their research advisor is Kristín Einarsdóttir, and they have also been helped by the SmartLab at UCD.
The census covers the island of Ireland and is available as gaeilge.
Mining the data
What will they do with the results?
"We are hoping to first compile all the data," says Kennedy. "Then see what the patterns are and there are a couple of things we will look at – asking some artists to respond to what we have. We will also work potentially with UCD. They want us to talk to them and see what we can get from the data."
They want to see what the data says about how people feel about living in Ireland in 2016.
"We have a big hope it might influence social policy," say the pair.
Scott says she believes "there is an appetite there for people to express how they feel about Ireland", and hopes they will use the Census of the Heart to do just that.
You can find the census here. It runs online from today until 22 May 2016.