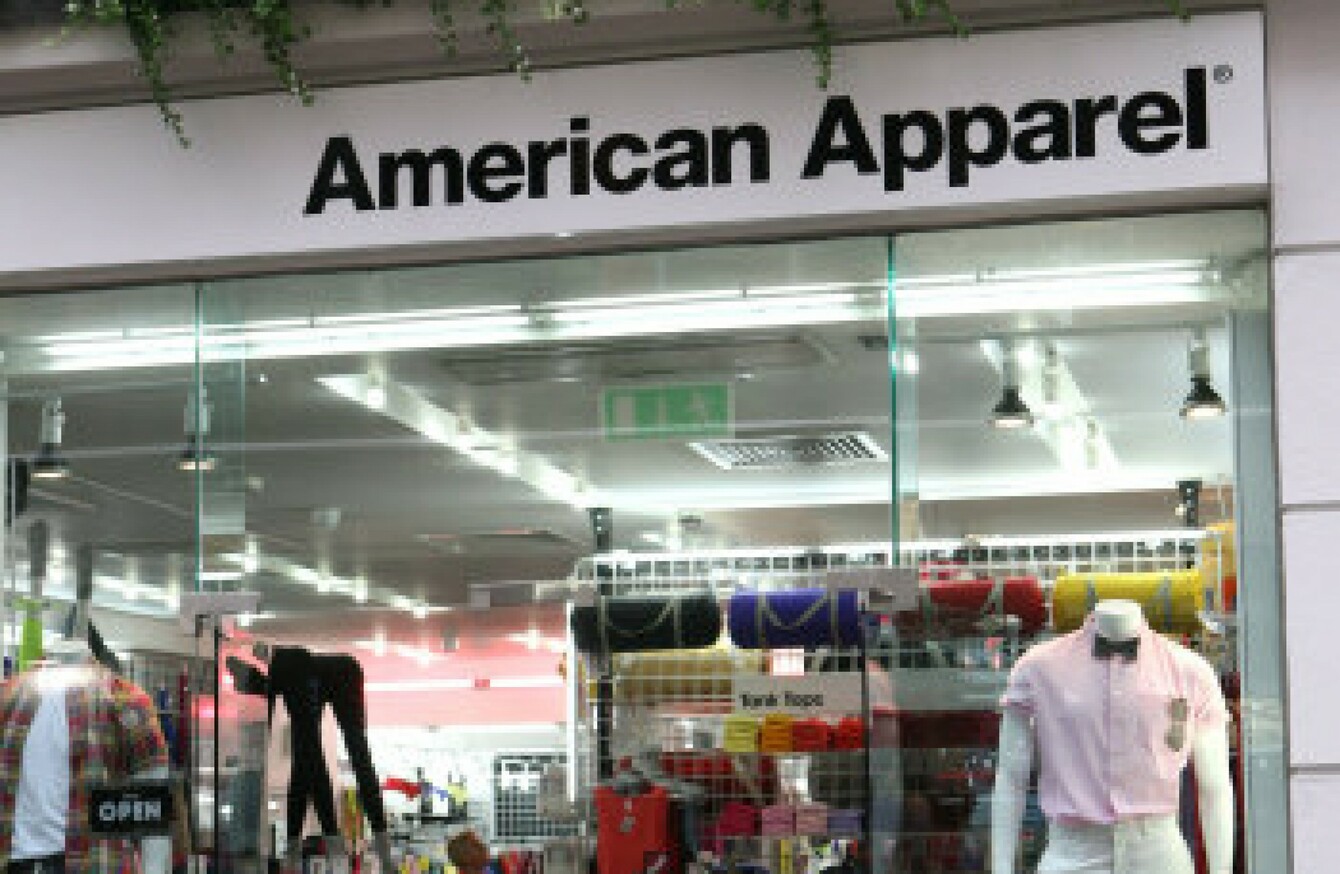 File Photo
Image: PA Archive/PA Images
File Photo
Image: PA Archive/PA Images
THE HIGH COURT has appointed a provisional liquidator to American Apparel clothing retailer in Dublin city centre.
Mr Justice Paul Gilligan appointed insolvency practitioner Mr Kieran Wallace of KPMG as provisional liquidator to American Apparel Ireland Ltd, which operates the store on Grafton Street, after being informed the company was insolvent and unable to pay its debts.
The company is part of the US based American Apparel group. The group which had stores all over the world had been trading in Ireland since December 2007.
The company, represented in court by Kelley Smyth Bl. petitioned the court for the appointment of a liquidator following its American parent's decision to file for bankruptcy in the US.
This meant the parent could not longer support the Irish with stock supplies, credit and finance management.
The High Court heard that ownership of the company had been transferred a year ago after it had filed for bankruptcy. However the company has again experienced trading difficulties and once more decided to file for bankruptcy following a resolution by its shareholder.
Similar bankruptcy and restructuring actions have been taken in the various jurisdictions where the group operates in.
It leased its premises at 114 Grafton Street, and its landlord claims to be a considerable creditor. The court also heard that the Irish based company's only reliable assets are the stock it has in its premises.
The company has no warehouse in Ireland and its Dublin store sold clothing it had ordered from other group companies that retained stock on their premises.
It sought Mr Wallace's appointment so that the winding down of the enterprise will be done on an orderly basis.
Following the application Mr Justice Gilligan in appointing Mr Wallace also granted him several powers including the power to trade and sell the company's stock, secure the company's assets and the power to retain the firm's employees.
The matter will return before the courts in December.