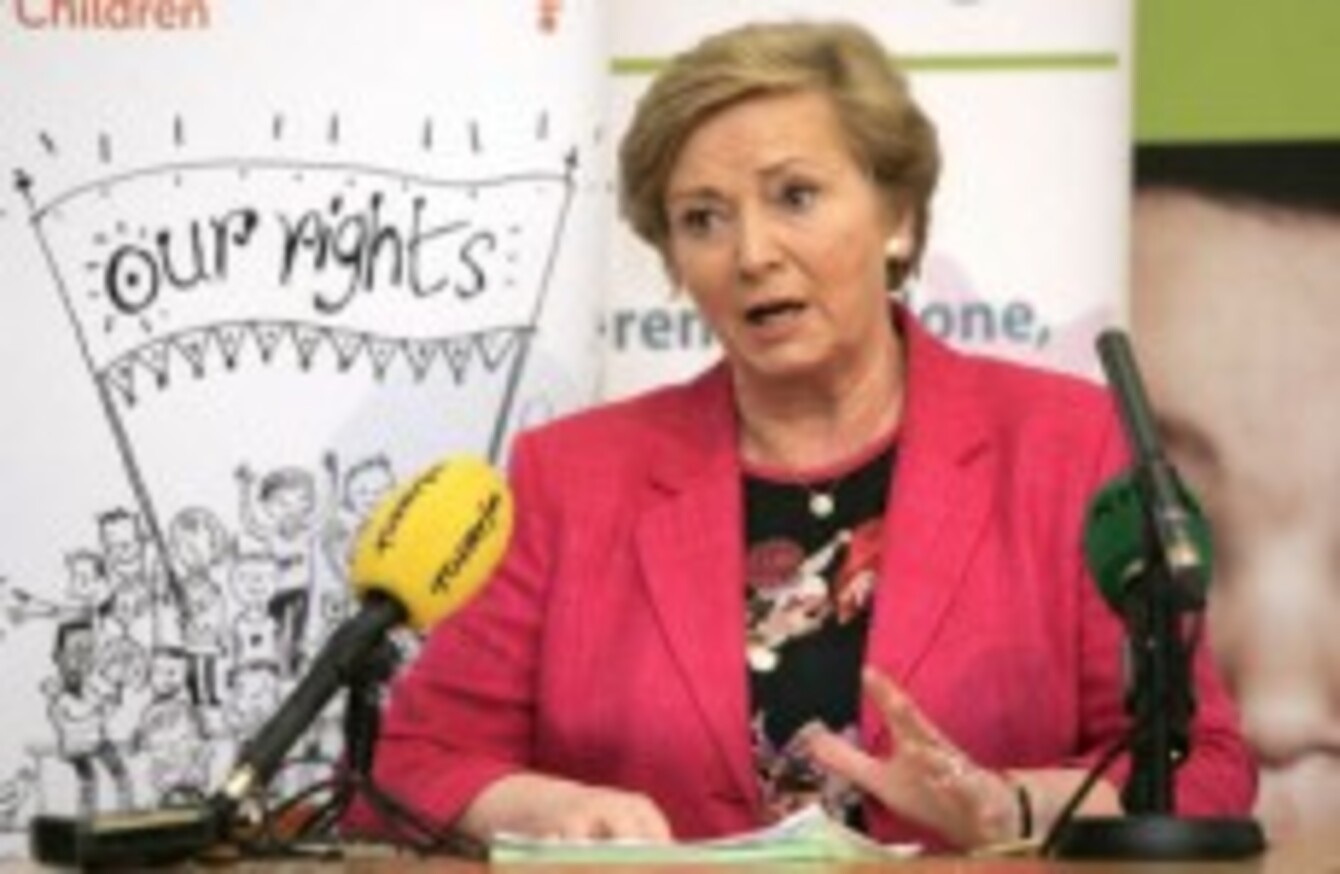 Minister for Justice Frances Fitzgerald
Image: Mark Stedman/Photocall
Minister for Justice Frances Fitzgerald
Image: Mark Stedman/Photocall
THE MINISTER FOR Justice and Equality has today published a Bill for the setting up of a new body aimed at changing An Garda Síochána.
The new Garda Síochána (Policing Authority and Miscellaneous Provisions) Bill 2015 will establish the Policing Authority, a body that will have power over areas of recruitment and strategy for An Garda Síochána.
The establishment of the new authority has been approved by the government and will devolve a number of powers away from from the Department of Justice.
It has been described by Minister for Justice, Frances Fitzgerald, as being "at the core of the government's justice reform programme."
What new powers will the authority have?
The new body will have a number of functions in overseeing policing.
Included in these will be reviewing the adequacy of recruitment, training and development of staff; looking at how performance and accountability is measured; ensuring that resources are used as efficiently as possible; and overseeing corporate governance in the Garda.
As part of its functions, the body will engage in meetings with the Garda Commissioner, some of which will be in public and broadcast.
Within these, specific responsibilities the body has been tasked with include:
Appointing individuals to the ranks of Garda Superintendent, Chief Superintedent and Assistant Commissioner, 
Approving the 3-year Garda strategy statement, and, 
Establishing a code of ethics within the force.  
Structure
The Policing Authority will be made up of a chairperson and eight other members, who will be appointed by the government.
The selection process to fill these positions will begin shortly, with former chairperson of the Revenue Commissioners, Josephine Feehily, already having been nominated as chairperson.
The new body will be accountable to the Public Accounts Committee as well as other Committees of the Oireachtas.
Reaction 
Speaking about the the new legislation, Minister for Justice, Frances Fitzgerald, said, "The establishment of an Independent Authority represents fundamental reform of policing oversight in Ireland."
This is the most far reaching reform of An Garda Síochána since the foundation of the State.
"The new Authority will also provide a new engine to drive reforms of the policing system and practices to ensure that An Garda Síochána is fit to meet the ongoing and emerging challenges of 21st century policing," she went on.