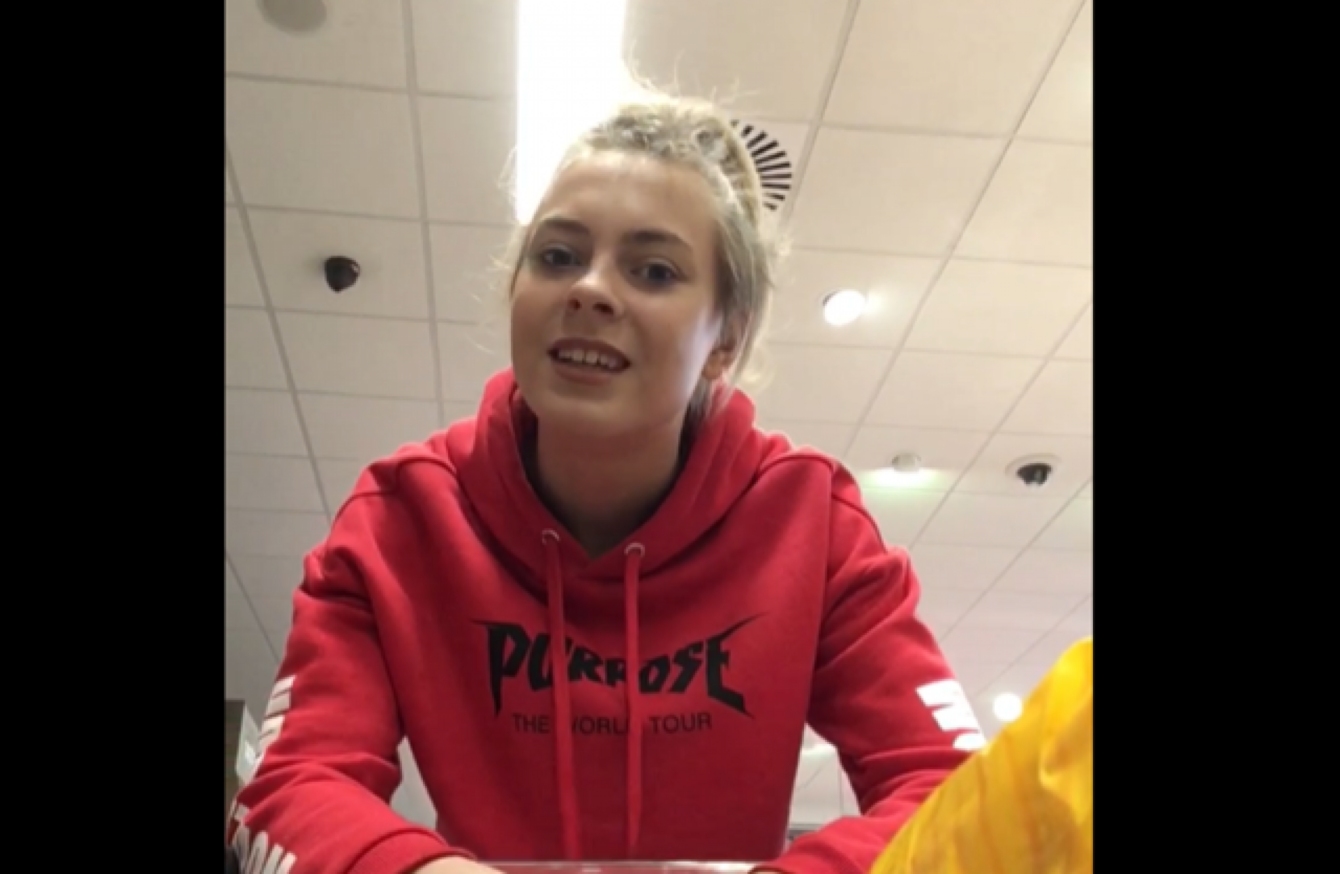 Updated May 1st 2019, 3:32 PM
THE TWO ACCUSED boys in the murder trial of Ana Kriegel 'shared a look' while showing gardaí the path they walked the day she disappeared, the court has been told. 
The Central Criminal Court today heard from a number of gardaí who were involved in the initial search for Ana.
Two boys, known as Boy A and Boy B, have pleaded not guilty to Ana's murder. Boy A has also been charged with aggravated sexual assault – a charge he also denies.
Garda Conor Muldoon from Leixlip Garda Station was working on Monday 15 May last year when the Kriegel family arrived to report Ana missing. 
Garda Muldoon said it would be "a regular enough occurrence" that parents of children would come to the station to report a child missing. Most of those times, the garda agreed, the child would come home of their own volition.
Muldoon created the missing person's incident on the garda Pulse system and the investigation officially began shortly after 9pm that day. He informed his partner Garda Eoin Kelly and Sergeant Brendan Tighe about the situation which was normal garda procedure.
Geraldine Kriegel told gardaí Ana was last seen in the company of Boy B and gardaí obtained an address for him. 
That same night, Garda Muldoon went to Boy B's house at around 10.45pm and asked to speak to him.
The court heard that Boy B stood inside the door behind his mother. He confirmed that he knew Ana and had last seen her that afternoon. However, at this time he did not mention Boy A. 
Gardaí said that they returned to the station and conducted a number of patrols of the area but found no trace of the 14-year-old. There were also a number of inaccurate sightings of Ana which gardaí fully investigated and found to be false.
Officers called to another boy's home at 11.30pm, someone with whom Ana had contact with previously. That boy, who is not one of the accused, told gardaí that he hadn't spoken to Ana in over a month.
The officers finished their shift around 6am and updated the new unit on the investigation.
Different accounts
Sergeant John Dunne of Leixlip Garda Station was one of the officers to conduct the investigation the day after Ana went missing. 
He agreed with prosecuting counsel Brendan Grehan that Ana's father had told him that she had previously threatened to kill herself. Ana had attended Pieta House, as well as counselling services in the Kildare area, the court heard.
Sergeant Dunne called to the home of Boy B at around 8.30am on the Tuesday morning. It was at this moment he first mentioned Boy A. 
The court heard that Boy B allegedly called to Ana's home and said he had called over to her on behalf of Boy A. 
He told gardaí that Ana was fond of Boy A but he did not like her back. He said the point of the meet-up was that Boy A could tell Ana he was not interested in a relationship with her.
That same morning, two days before Ana's body would be found, Boy B showed Sergeant Dunne the path he had taken on the day of her disappearance. Later that afternoon, Sergeant Dunne called to the home of Boy B again and asked him to show him the path he took. 
At this point, both Boy A and his father were also present. 
Boy B stated to Sergeant Dunne that he stopped walking at a certain point. It was at this moment, Sergeant Dunne said he saw the two accused "share a look". Prosecution council said that the boys' accounts of the direction they went did not match up. 
As a result of this conflicting information, Sergeant Dunne said he went back to Boy B's home to ask his mother if she would bring him to the station so he could make a statement. 
Boy A continued to show the route he took to another sergeant. 
'Terrified and worried'
Earlier, Ana Kriegel's mother described how she was instantly worried when she heard her daughter had left home in the company of Boy B because "nobody ever called for her". 
Continuing her evidence at the Central Criminal Court, Geraldine Kriegel described how she started searching for Ana when she didn't respond to calls or texts on the day of her disappearance. 
Geraldine Kriegel explained today how she got home from work shortly after 5pm on Monday 14 May and asked her husband if he had seen Ana. 
"I came in and I went out into the back garden as Patric [her husband] was out in the back garden – it was beautiful day. I said 'where's Ana?'. He told me she had left the house with Boy B and I remember thinking 'what is she doing with Boy B – what's he calling for, nobody calls for Ana'. She had no friends. I was immediately concerned."
Ana's family searched for her over the next four hours. Geraldine Kriegel told the court that she texted Ana, telling her to answer her phone or else the gardaí would be called. 
We were so worried. I was in between feeling between paranoid mother and being terrified."
The family searched for Ana until about 9pm that night when they were advised by a retired garda friend of the family to go to the local garda station, which they did.  
Counselling session
Geraldine described how that day started like any other. She woke Ana up and gave her a kiss goodbye and headed to work. 
Ana attended a counselling session on the day she went missing. She went home from school, changed out of her uniform and walked into town. She then came back and went up to her room before there was a knock on the door, the court heard. 
Under cross-examination, Geraldine was asked if Ana was prone to fits of anger and impulsive behaviour. 
Her mother said: "She wouldn't hurt a fly."
'She was different'
The trial also heard from Patric Kriegel, Ana's father, today. 
He described how his daughter was a happy child up until she started secondary school. 
He said she was excited to start secondary school as she would have the opportunity to make new friends.
But Patric told the court: "She got stressed (when she went to secondary school) – that was not like her at all. She would come home and the stories we heard were not very happy stories.
"I think people didn't understand her because she was different. She was herself. Full of fun."
Patric described how Ana was tech savvy and had a number of accounts on different social media platforms. The court also heard from Patric that Ana would sometimes engage in attention-seeking behaviour. This included how she set up two fake online accounts which then sent her abuse. Her school found out about this and her parents were updated. 
Ana would regularly go for walks in the area on her own where she would listen to music, the court heard. However, the family always used an app on which her location could be tracked. Ana removed herself from this app in the months leading up to her death. 
Patric also detailed his last conversation with Ana prior to her death. 
He said he was in the back garden of his home when he heard the doorbell ring. He said he could see Ana at the front door and that she was whispering to someone. He could not see who he was talking to. 
Patric, who is originally from Paris, told the court: "I saw Ana through the front door but she was whispering. A lot of teenagers seem to whisper quite a lot. That didn't last for very long – she went back upstairs very quickly and she had her jacket on her. 
"I said to her 'you know you are supposed to study' and she said 'oh nobody told me that'. I said  'well okay but don't be long' and she answered me back and said 'no I won't be long' and I believe that she meant that." 
He looked out the window to see Ana and Boy B walking in the direction of a local park. Patric said he remembered seeing the boy carrying a dark rucksack.  
The trial continues tomorrow. 
Comments are closed for legal reasons.