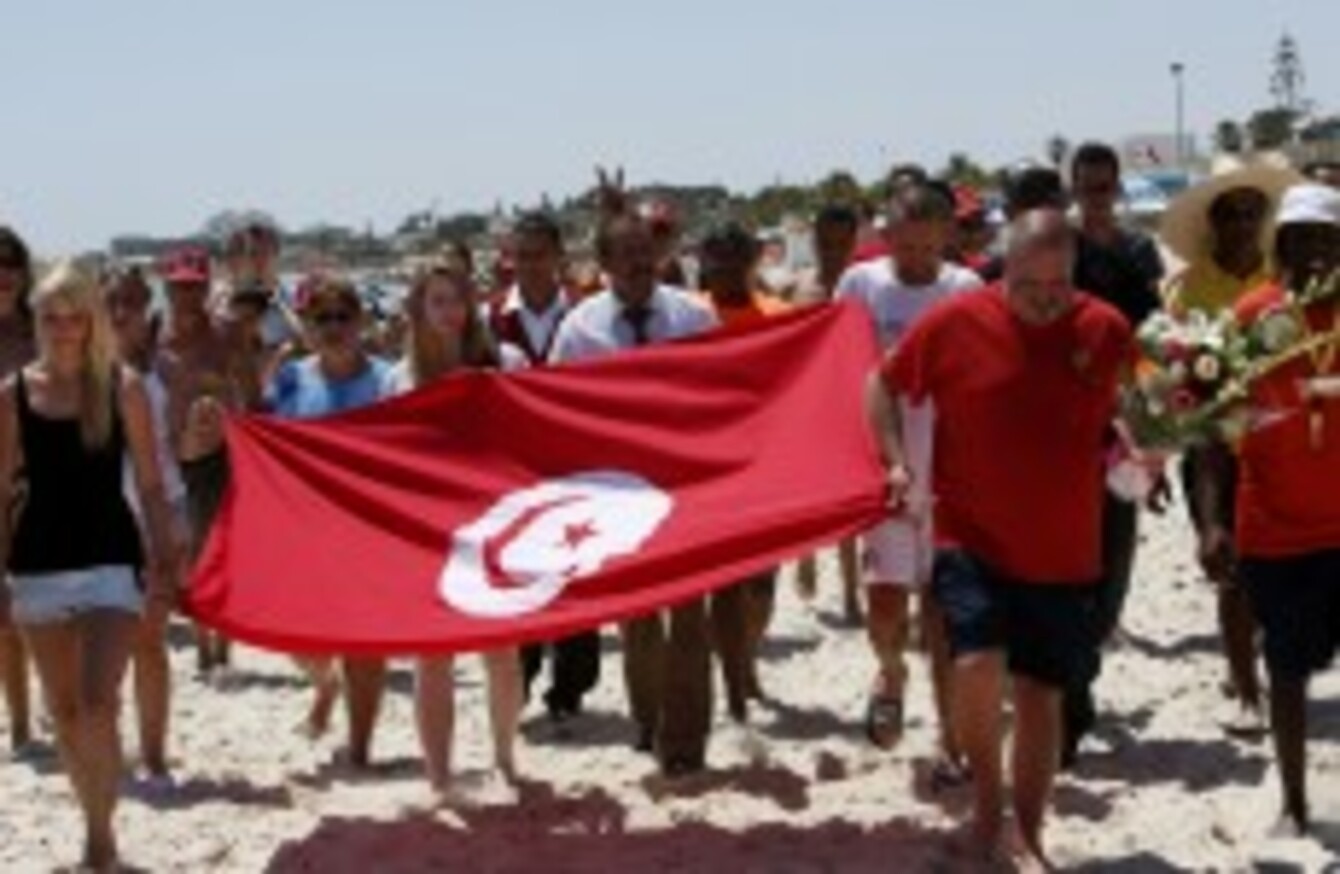 A MUSLIM SOCIAL activist and cleric has said that the terrorist attacks that occurred last Friday in Tunisia, France, and Kuwait are a product of Western people encroaching on the Muslim world.
Anjem Choudary, a high-profile British cleric and former chairman of the Society of Muslim Lawyers, said that: "being naked on a beach, alcohol, drugs, these are things that are rejected by all Muslims" in relation to the attack in Tunisia that left 38 people dead, including three Irish citizens.
Choudary was speaking to Adrian Kennedy on 98FM's Dublin Talks radio show earlier today.
"The real question to ask is why is there such instability in North Africa. It is not so much a question of blame. We need to look more deeply into this," Choudary said.
The presence of regimes in these countries, the bombing and drone attacks of the British and Americans in places like Syria and Iraq – there are innocent people being killed in these areas and there is I think a real thirst for revenge.
These people are not drawing distinction between innocents and others – it is a very volatile situation.
When asked if he thought Western tourists should forego the likes of Tunisia and leave such countries to their own devices Choudary replied "at the moment I would say that is absolutely the case, yes".
ISIS are not happy with these tourist resorts being westernised. It has definitely been a factor before with the likes of the

Bali bombings

, although not every Muslim will attack people.
Being naked on a beach, drinking alcohol, drugs – these things are all rejected by all Muslims.
Source: DublinTalks98fm/SoundCloud
Choudary would not specifically condemn last Friday's attacks, nor say that he condoned them.
What is taking place in these countries, the Western influence, is anathema to what Islam stands for. Until that's dealt with nothing will change.
#Open journalism No news is bad news Support The Journal

Your contributions will help us continue to deliver the stories that are important to you

Support us now
These things happen in war. I cannot simply pat you on the back and say off you go to Tunisia. It is not a safe place to go.
When questioned on the reliance of Tunisia and other countries on Western tourism to survive Choudary replied that the only reason such countries rely on such tourism is "they cannot stand on their feet due to Western interests".
Let me ask you – if drones were constantly bombing Dublin, do you think the Irish would carry on as if nothing were different?
English-born Choudary (47) has been outspoken on Western relations with Muslim countries for many years, although his support from within the mainstream Muslim community has tended to be quite limited.
He has previously stated that his loyalty is to Islam first before any specific country, and is an advocate of Sharia law being introduced to the UK in its entirety.