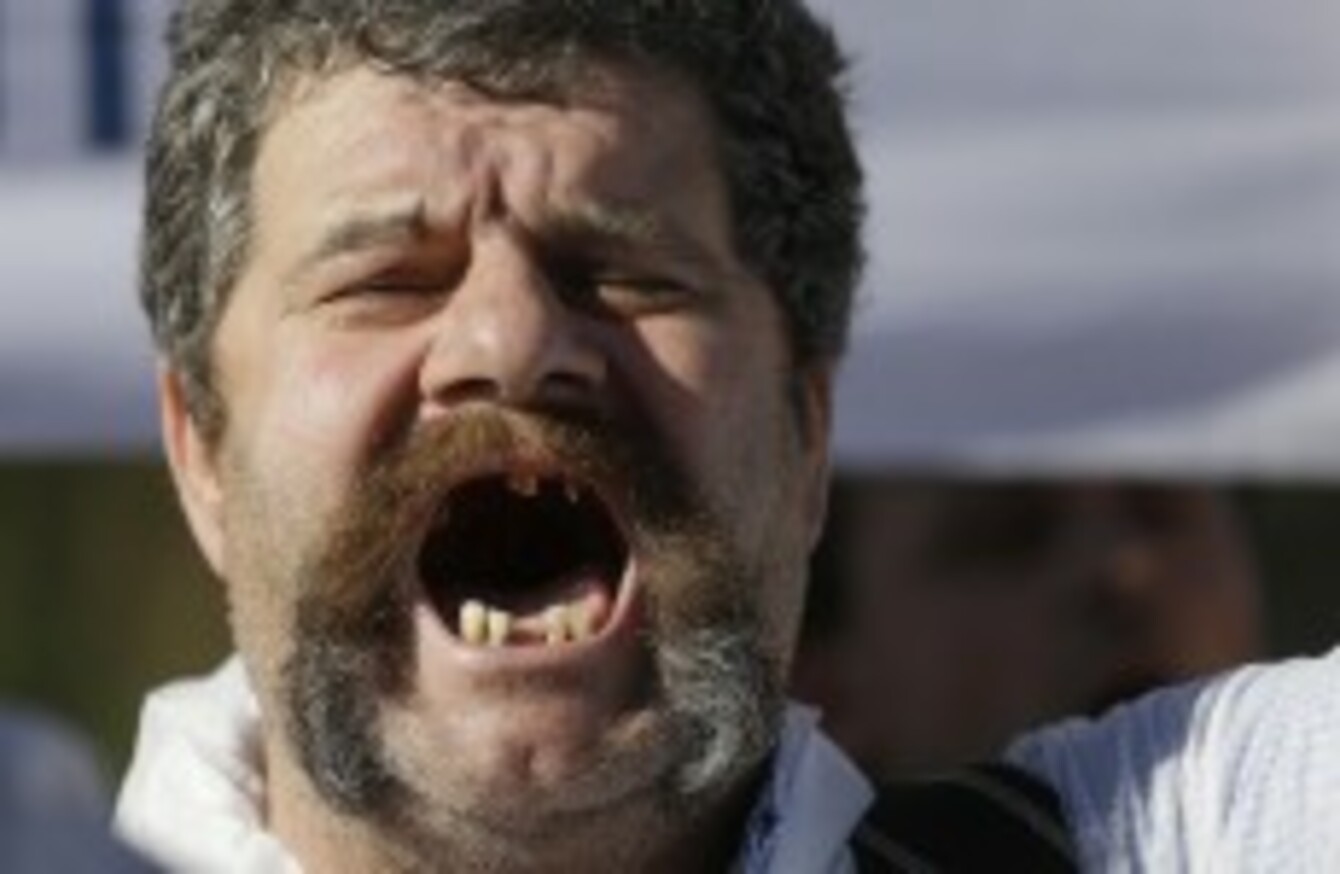 File photo
Image: Dimitri Messinis/AP/Press Association Images
File photo
Image: Dimitri Messinis/AP/Press Association Images
PROTESTS AGAINST AUSTERITY are taking place across Europe today with a series of work stoppages planned.
The Day of Action and Solidarity has been called in protest at rising EU unemployment and some governments' austerity measures with 40 groups from 23 countries involved in today's protest.
Strikes are planned in Greece and Italy with demonstrations already under way in Spain and Portugal and other protests taking place in Belgium, Germany, France and the UK as disruption is likely to affect transport links and services, BBC News reports.
There is no indication that any protests will take place in Ireland but services to and from Dublin Airport are likely to be affected.
Aer Lingus has already cancelled flights to the Spanish cities of Madrid and Barcelona. Ryanair has so far not cancelled any flights although some of its services can expect to be affected.
Unions in Spain and Portugal started striking at midnight local time overnight.
More than 700 flights across the continent are expected to be cancelled with a Spain holding its second general strike in the last eight months.
'Wage-dumping'
On its website the European Trade Union Confederation said that a "large-scale mobilisation" is taking place across the continent today.
The statement says: "The aim of this European day of action and solidarity is to call upon Europe's leaders to demonstrate their determination to really get to grips with the deterioration in employment and to respond to the growing social anxiety felt by Europe's citizens.
"Austerity is a total dead end, and must be abandoned. Social protection and wages can no longer be sacrificed. This is a social emergency, and it is time to listen to what the citizens and workers have to say, and to change course."
Union-led rallies are being called across France, Belgium and in Poland, where workers decry "social and wage-dumping" in their country.
High-speed Thalys rail services between Belgium and Germany have been cancelled for the day.
In Germany, the union federation DGB has called protests across the country including in Berlin and Frankfurt.
"For now it is mostly people in southern Europe suffering from a crisis they are not responsible for. But the consequences will surely be felt in the rest of Europe," it said.
- additional reporting from AFP