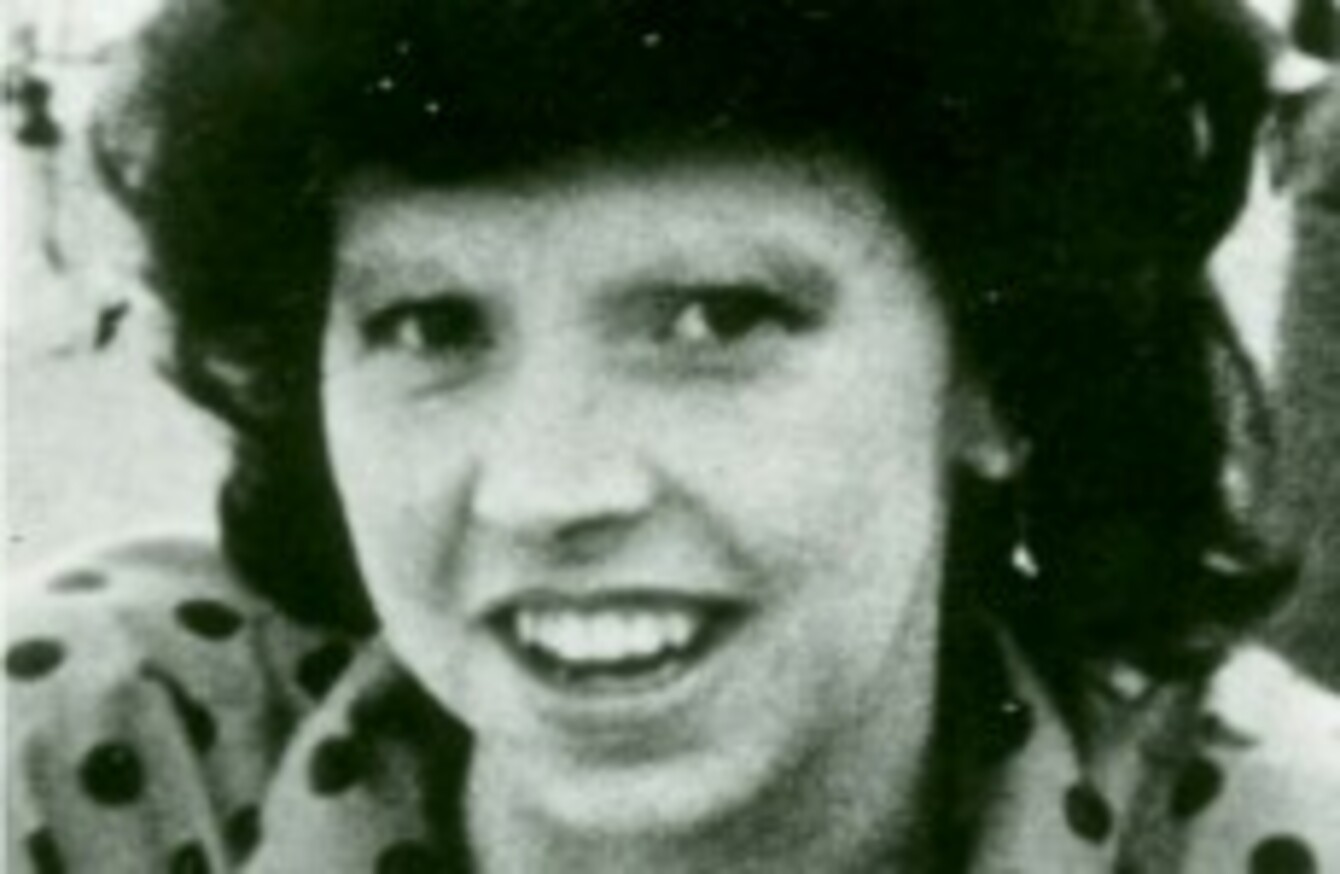 DETECTIVES INVESTIGATING THE murder of 27-year-old Antoinette Smith have launched an appeal to the public for information on the 26th anniversary of her disappearance.
Antoinette 'Angie' Smith (nee Greene) attended a David Bowie concert in Slane, Co Meath on Saturday 11 July 1987, and returned to Dublin city centre at approximately 11.30 pm.
Antoinette was last seen on O'Connell Street at 2.30am on Sunday 12 July. She was wearing dark blue denim jeans, a denimn jacket, a David Bowie T-shirt (depicted below) and a pair of navy-blue high heels (size 5). She was also carrying a Texaco sports bag (depicted below).
On 3 April 1988, Anointette's remains were found at Glendoo Mountain, Enniskerry, Co Dublin. She had been strangled.
The Texaco sports bag has never been found.
Detectives, along with Antoinette's family, are appealing to members of the public who may have information that could help gardaí in their investigation to call Crimestoppers on 1800 25 00 25 (FREEPHONE).
Your call is confidential and you do not need to leave your name or address.