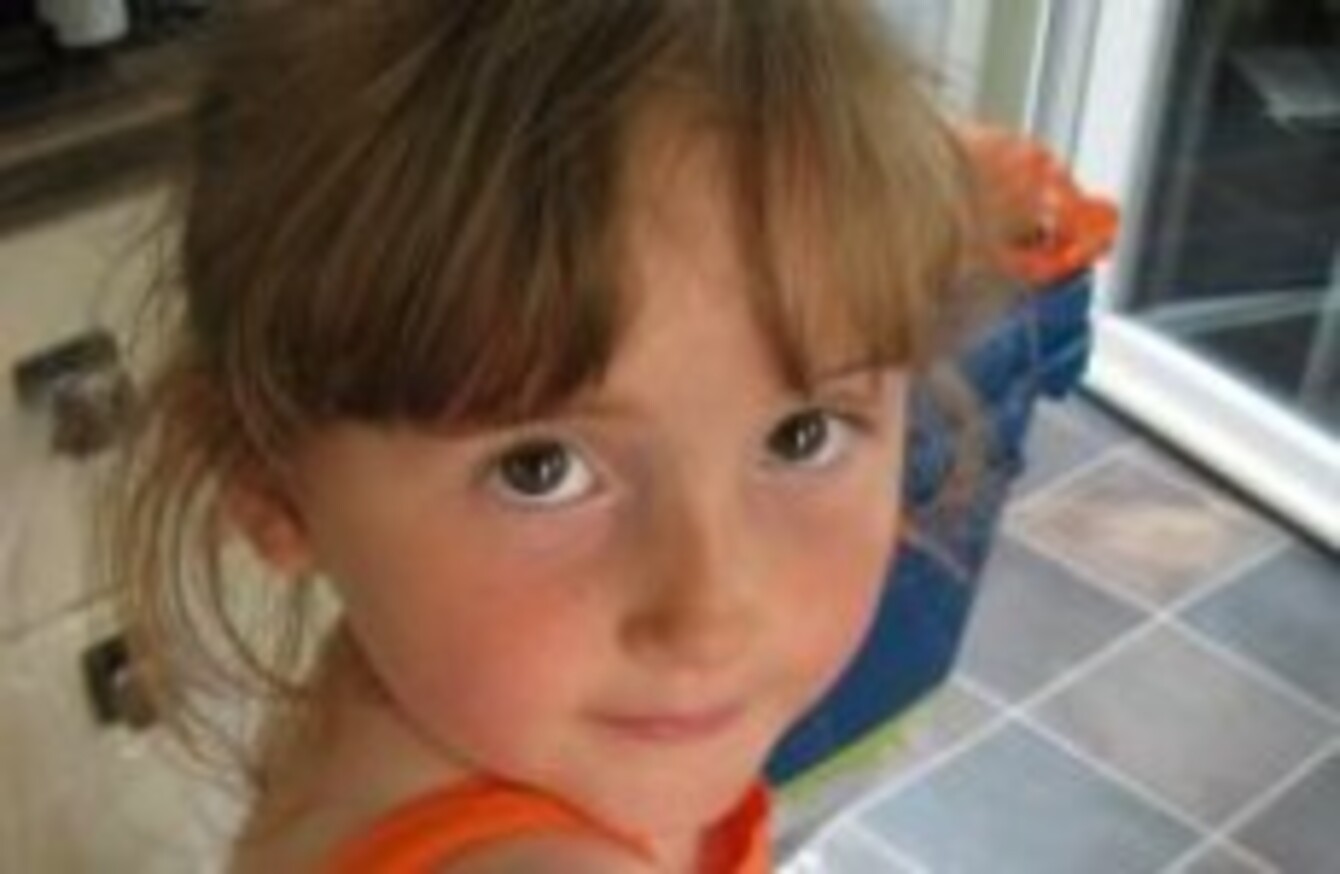 Image: Dyfed-Powys Police
Image: Dyfed-Powys Police
A LEADING FORENSIC psychologist has been brought in to assist the Welsh authorities in their search for missing five-year-old April Jones, as the investigation enters its fifth day.
Dr Joe Sullivan is an expert in the character and behaviour of child sex offenders and previously advised British and Portuguese police in the search for Madeleine McCann.
Police have until 5pm today to question a 46-year-old man about April's disappearance, after which he must be charged or released – although they can apply for a further 24 hours warrant of detention, reports the BBC.
Mark Bridger was arrested at 3.30pm on Tuesday following the five-year-old's disappearance from the mid Wales town of Machynlleth.
Detective Superintendent Reg Bevan holding up a photo of the land Rover belonging to 46-year-old Mark Bridger who has been arrested following the abduction of April Jones. (Rui Vieira/PA Wire)
April was last seen willingly getting into a vehicle, believed to be a Land Rover Discovery, at around 7.30pm on Monday after playing with friends at the Bryn-y-Gog estate.
It is understood that police have been searching a small farmhouse in the village of Ceinws, where Bridger had been living most recently, with search teams also lifting up pavement slabs outside the property.
Bridger's dark blue Land Rover Discovery has been seized for inspection by police.
Detectives have appealed to anyone with information of Bridger's movements between 5pm on Monday and 3.30pm on Tuesday to contact them.
They have stressed that members of the public should not assume that someone else had already contacted them with their information. Detective Superintendent Reg Bevan said: "Even if you feel yours is trivial, please contact us."
Readers in the UK can call 0300 2000 333 with any information.