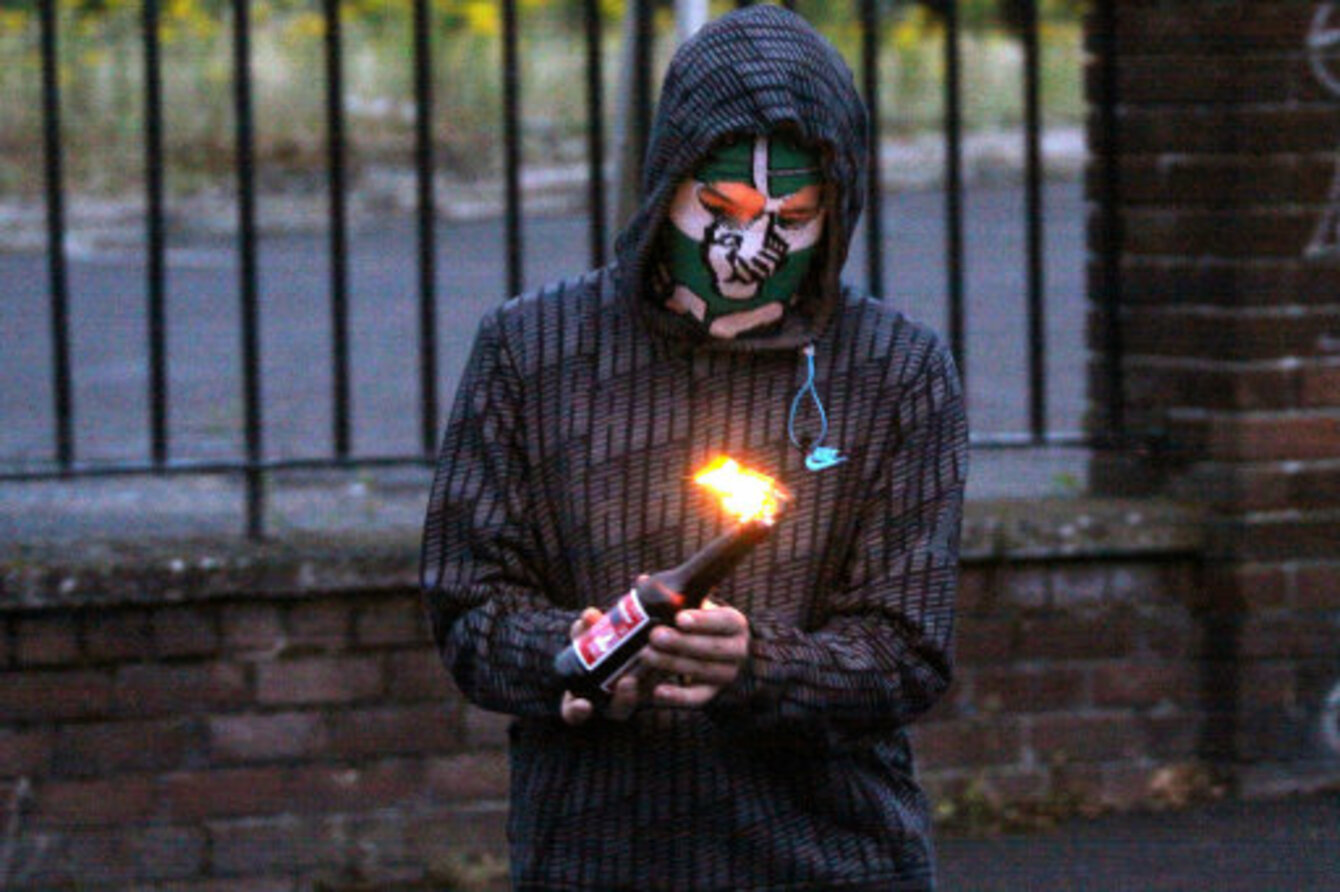 FURTHER VIOLENCE broke out in the Ardoyne area of Belfast last night for the fourth consecutive night. Rival groups of nationalist and unionist youths have been clashing on the north Belfast streets. Police fired baton rounds in an attempt to disperse the rioters.
Police were attacked with golf balls and petrol bombs, and used a water cannon to disperse the crowd. Before last night's attacks, over 80 PSNI officers had already been injured in the continuing unrest, with one female officer seriously injured after a concrete block was dropped on her.

Two men were arrested last night, one of whom was released pending further inquiries. A smaller number of people is reported to have turned out to confront police last night than on previous nights.