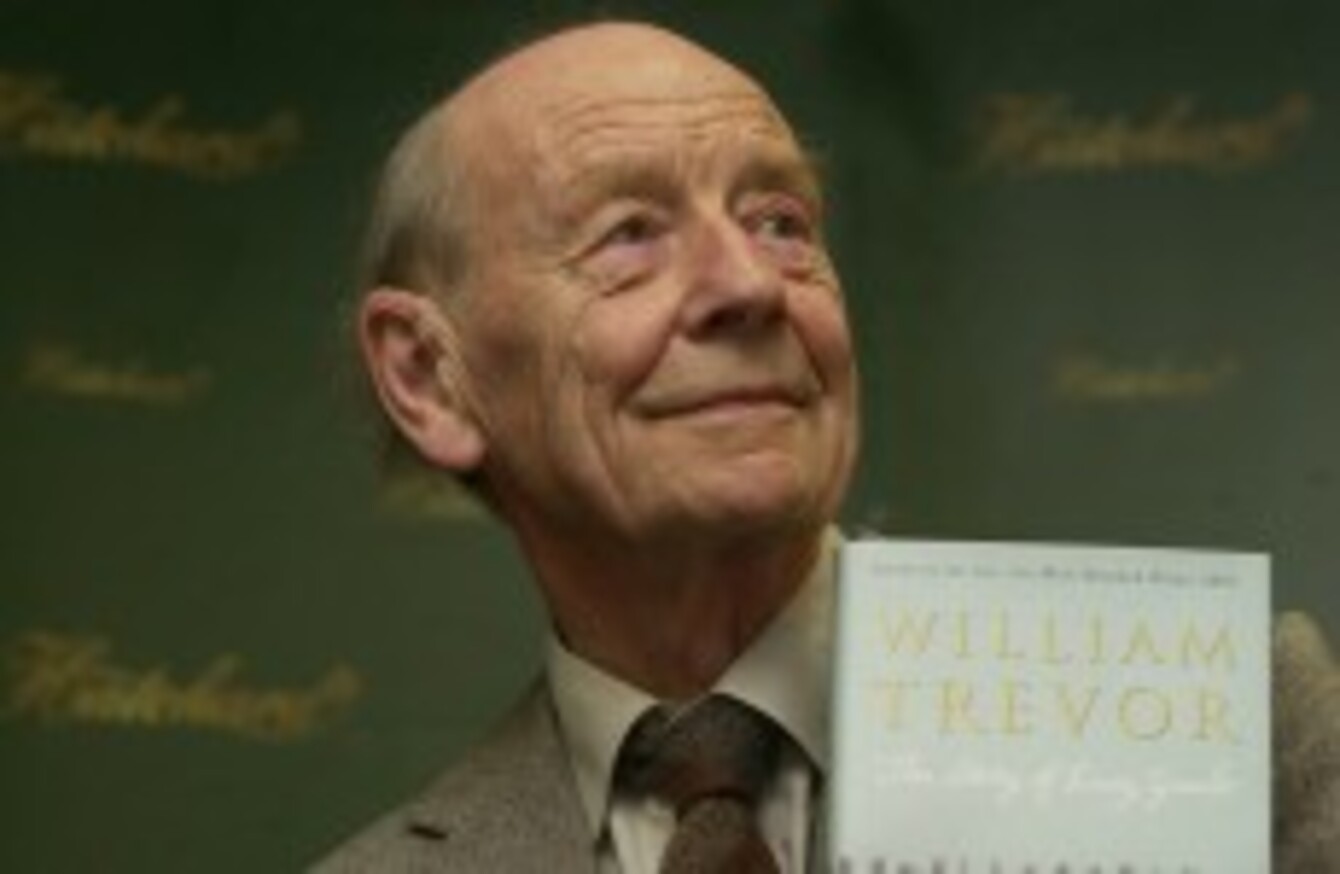 Irish author William Trevor
Image: PA Archive/Press Association Images
Irish author William Trevor
Image: PA Archive/Press Association Images
THE ARTS COUNCIL has announced the list of nominees for the first Laureate for Irish Fiction.
It is hoped that the new position will promote Irish literature internationally and "encourage the public to engage with high quality Irish fiction."
The Laureate will be selected in January 2015 and will have a three year term. Over this time they will receive an award totaling €150,000.
In the position the new laureate will be teaching creative writing in UCD for a year, and then after that, in New York University for a year. They will also be engaging in a number of public events and promotions.
The introduction of the position comes after the success of the position of Laureate na nÓg, which has been running for six years and is currently held by novelist Eoin Colfer.
Speaking to TheJournal.ie about the new position, Director of the Arts Council, Orlaith McBride said, "in Ireland we have an unparalleled influence on the world in terms of fiction, and that tradition continues today."

We recognise that there needs to be something at a high level that promotes Irish literature nationally and internationally and that promotes fiction.
The nominees for the position are a selection of the big hitters in Irish literary fiction. Included in the list of 34 are Booker prize winners Anne Enright, John Banville and Roddy Doyle; celebrated short-story writer William Trevor and, Donal Ryan – author of last year's breakout success 'The Spinning Heart'.
The be awarded the prize, writers have to fulfill the criteria of having:
A significant contribution to the field of literature in Ireland and internationally, one which has had a considerably positive impact on readers.
A demonstrated commitment to engaging with the public, the media and the literary sector.
An internationally recognised body of high quality literary writing.
Nominations were made by 119 different organisations and individuals – including bookshops, libraries, book clubs, arts organisations, poets and playwrights.
The panel to select the inaugural Laureate for Irish Fiction will be chaired by Irish poet Paul Muldoon who is currently a professor at Princeton University and poetry editor of The New Yorker.
The five other judges are current Ireland Professor of Poetry Paula Meehan, literary critic Blake Morrison, inaugural Laureate na nÓg Siobhán Parkinson, fiction editor with The New Yorker Deborah Treisman and novelist Juan Gabriel Vásquez.
The full list of those nominated can be found here.