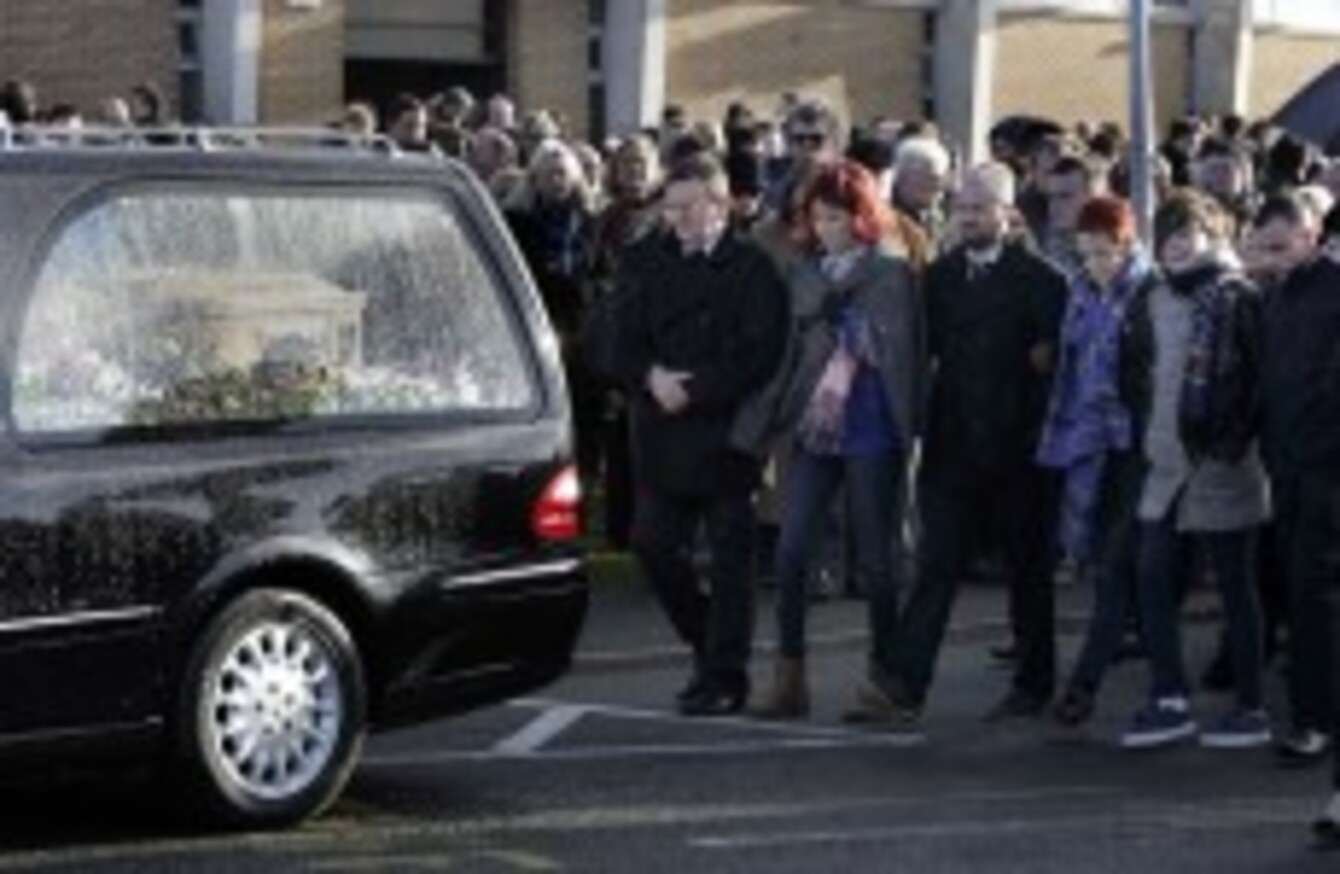 Image: Mark Stedman/Photocall Ireland
Image: Mark Stedman/Photocall Ireland
THE FUNERALS OF Niamh Doyle and Ashling Middleton took place today in Carlow and Kildare today.
The two 19-year-old women, and their friends Gemma Nolan and Chermaine Carroll, were killed in a horrific crash in Athy on Tuesday night.
Family and friends of Niamh Doyle heard of her "gentleness and encouragement" of other people. "That kindness brought peace and love to her family and to the friends she made," Father Tom Little told the congregation this morning in Carlow.
Among the mourners were her parents Ber and Beronica, her sister Louise and brother Kevin and her boyfriend Shane.
"Five girls became friends, school mates in St Leo's College and became known as the class of 2013." Fr Little said in his homily. "That friendship brought with it, a brightness to our world, where the girls grew in knowledge and maturity to become the great people they were."
This afternoon, Ashling Middleton's family said goodbye in Naas, Kildare, to a young woman with a "witty sense of humour" and a presence which "could bring such light and goodness".
Father Liam Morgan spoke particularly about the heartbreak of her mother Sharon, who also lost her husband a number of years ago. Ashling was her only child.
"Not for the first time, Sharon finds herself confronted by a loss that is so deep and so painful."
The funerals of Gemma Nolan and Chermaine Carroll took place yesterday in Carlow.