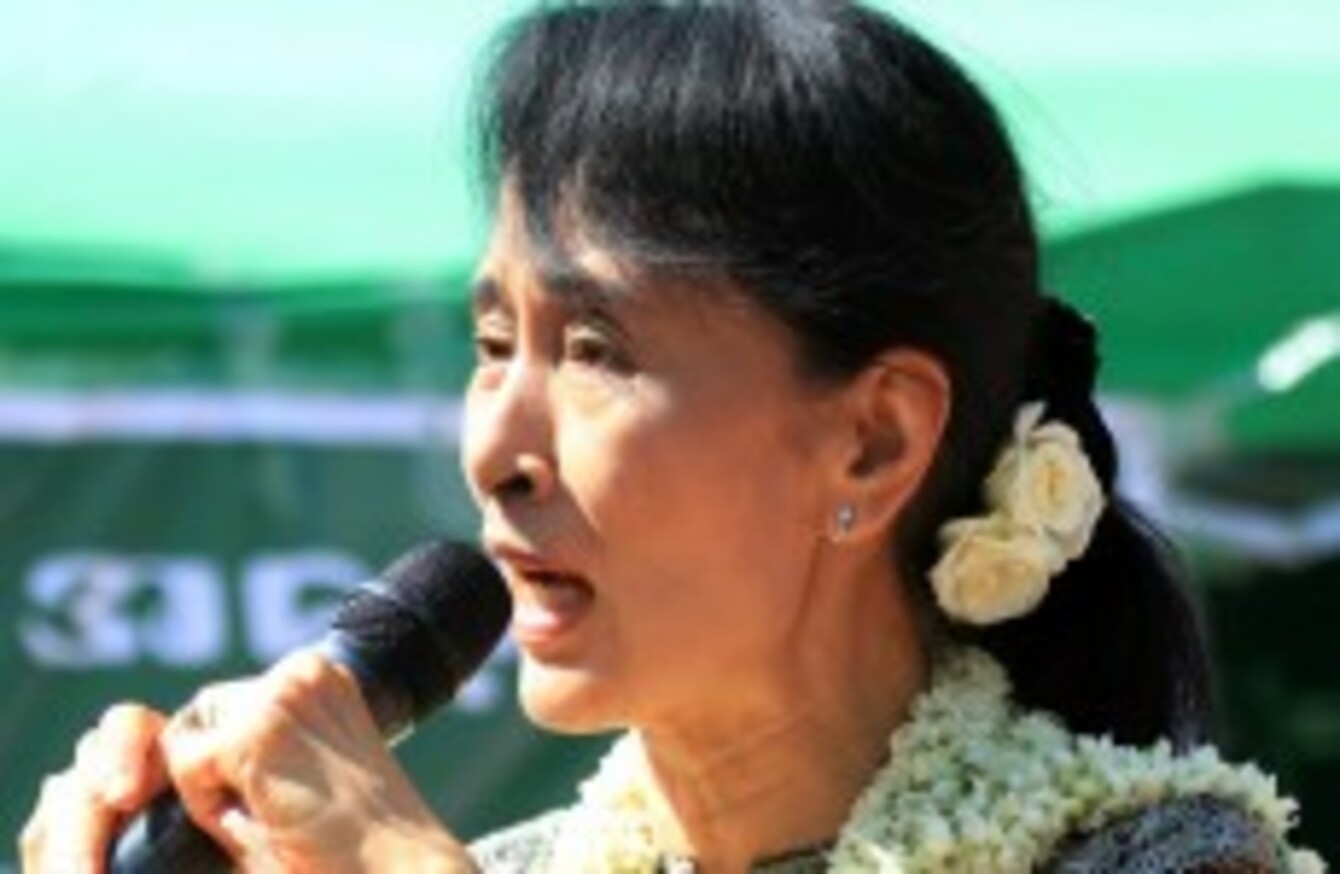 Aung San Suu Kyi
Image: Khin Maung Win/AP/Press Association Images
Aung San Suu Kyi
Image: Khin Maung Win/AP/Press Association Images
AUNG SAN SUU KYI has announced that she is to formally end her political boycott and run in elections.
Suu Kyi's National League for Democracy (NLD) party announced its decision to end the boycott on the same day the US expressed its approval concerning new reforms being embraced in the country, the Telegraph reports.
The NLD was officially dissolved last year by the country's military junta, as it refused to be included in 2010 elections due to a law that would have barred many of its members from becoming lawmakers, Reuters reports. However, that law has since been repealed.
There are 48 available seats in Burma's senate and lower house, however it has not yet been decided which district Suu Kyi will attempt to represent. No date has yet been set.
The US Secretary of State Hillary Rodham Clinton is to visit the country next month – marking the first time in more than 50 years a US secretary of state will visit Burma.
Last weekend, UN secretary general Ban Ki-moon that he planned to visit Burma soon in order to encourage reforms.