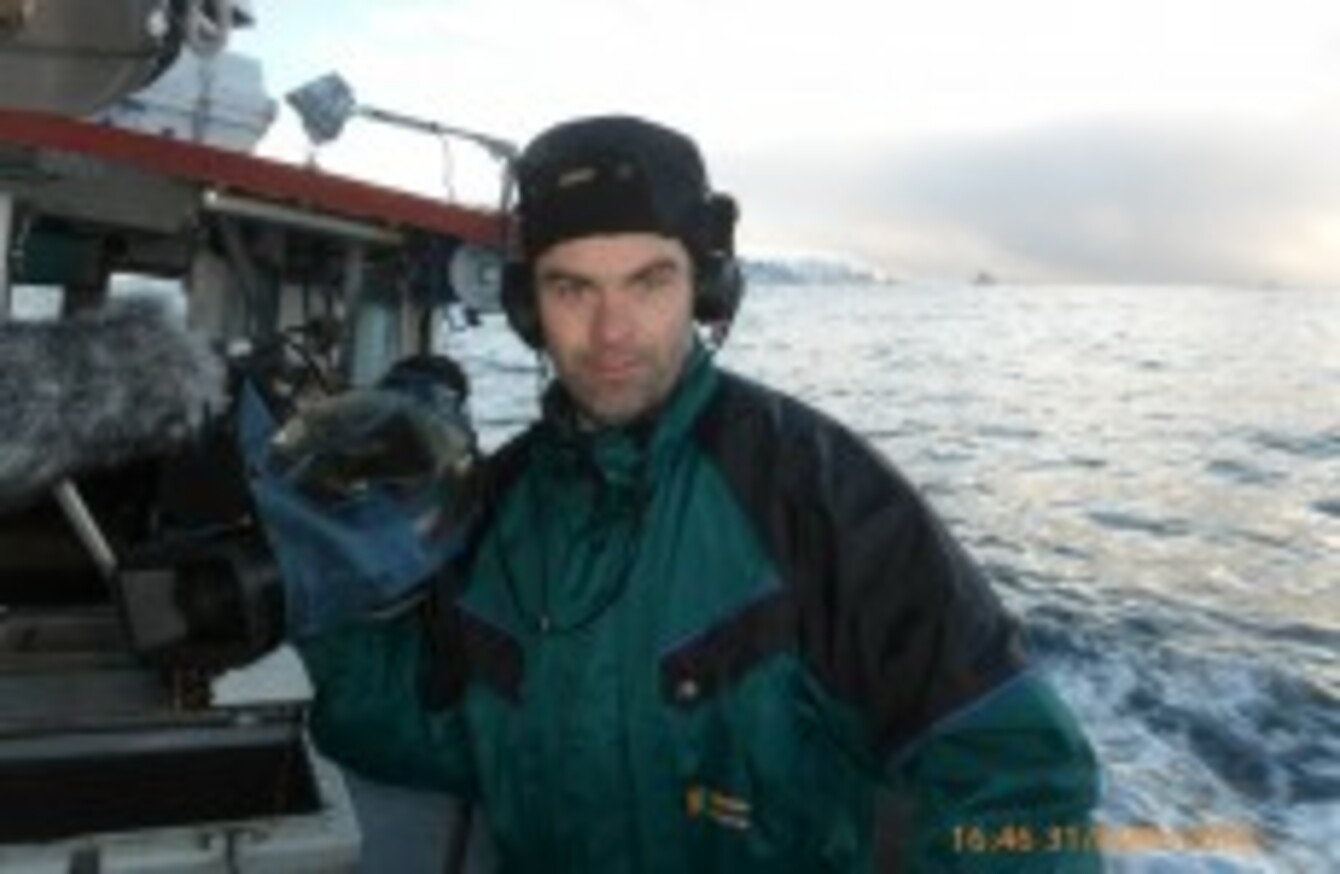 Richie O'Donnell filming in the north Atlantic
Richie O'Donnell filming in the north Atlantic
YOU MAY NOT have heard of Richie O'Donnell.
But you probably have heard of his film, The Pipe. The critically-acclaimed documentary detailed a number of issues around the Corrib Gas Pipeline.
For his next move, O'Donnell went further afield, looking to tell the story of the natural resources sold off from Ireland's seas.
This is where the public comes in.
O'Donnell is crowd-funding to finish the film, which he has shot in Newfoundland and Norway as well as the west.

Source: Risteard O Domhnaill/Vimeo
The €25,000 that needs to be raised makes the project the largest ever undertaken on Fundit, but O'Donnell isn't put off by that.
"It's quite ambitious, some people say too ambitious, but I don't think so."
The film
Atlantic looks to tell the story of Ireland's offshore resources, from fishing to oil to gas.
The value of Irish fish sales in 2012 was over €800 million when exports and domestic sales are added together, but Richie argues that it could be comparable with our agriculture exports, which are around €5.5 billion.
"I started shooting with fishermen and people involved in the coast and that led me to a general resource management issue.
"Our fisheries have been woefully mismanaged, as has our oil and gas.
"Irish politicians don't value our offshore resources. If it's land or bog, we value it and understand it.
"But if it's off over the horizon, it gets used as a bargaining tool."
The film focuses on fishing communities in Norway and Newfoundland, as well as Ireland and O'Donnell says we have a lot to learn.
"In Norway, they value their resources, so they've put a four-year moratorium on on drilling and seismic activity, but Ireland, fishing communities are decimated."
He says that he is trying to use Ireland's attitudes to fishing to "connect the dots" between our management of oil and gas.
"We have an amazing fishing system and some promising hydrocarbon systems in the Atlantic, but we don't seem to value it."
Politics and Funding
The Pipe put O'Donnell on the map, but also in the sights of powerful vested interests, something he says has made getting Atlantic made difficult.
"I think there's a problem in this country taking on anything where there's a powerful vested interest.
"Some people don't want to touch these stories. That is why we're going down the crowdfunding route.
"If we can do this and bring the film straight to the people who want to watch it, then that could open up a massive opportunity."
Funders will receive rewards, with the lowest amount, €10, getting a copy of the film.
O'Donnell says he hopes that, funding permitting, the film can shine a light on the issue.
"We will offer the film out free of charge. We're going to set up debates around the film and let people have it free of charge.
"And then we'll work on the next story that needs to be told."