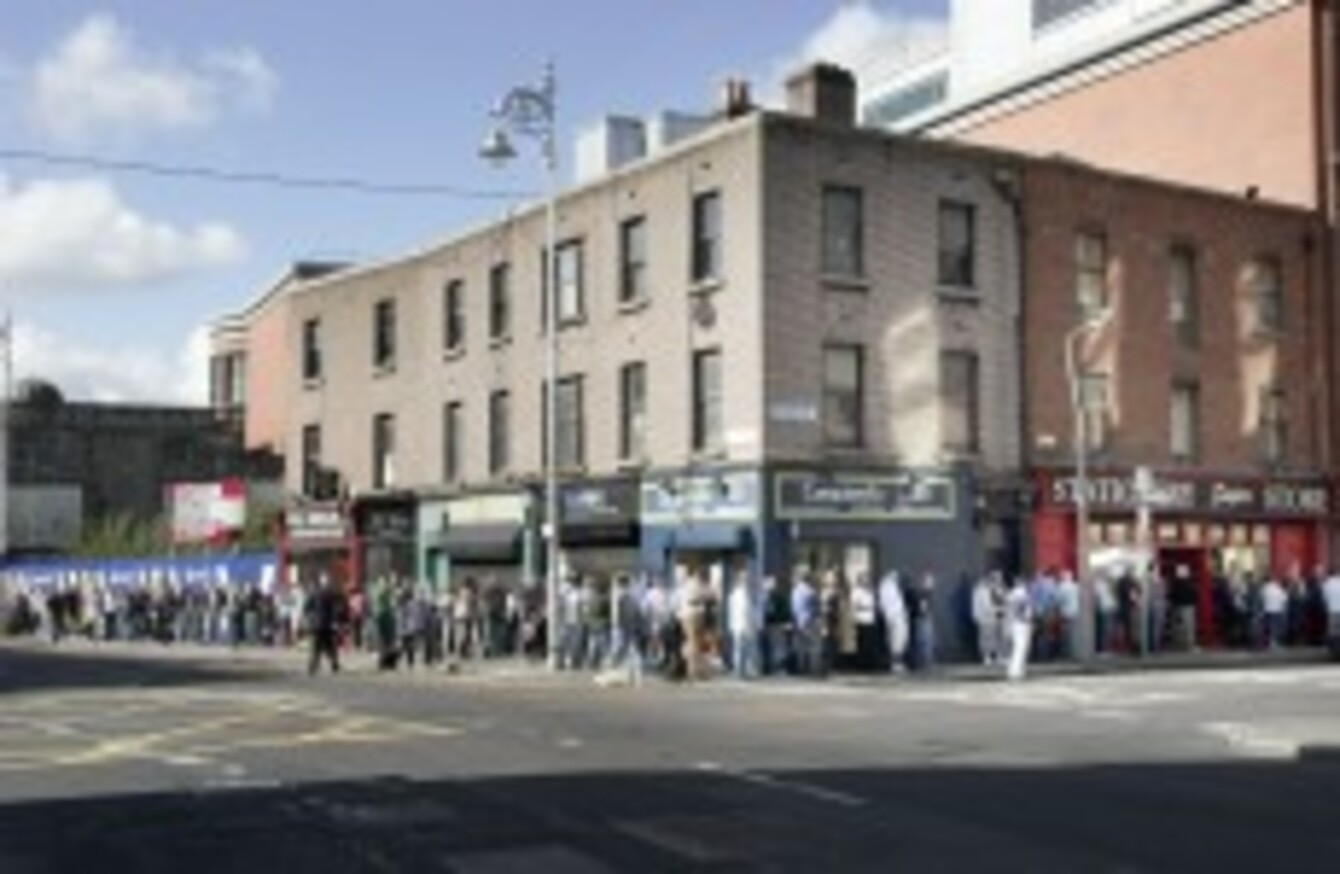 Image: Mark Stedman/Photocall Ireland
Image: Mark Stedman/Photocall Ireland
THERE IS NO evidence that unemployed people who take part in the Back to Education Allowance scheme will improve their chances of finding a job.
A review of the government-backed scheme reveals those who avail of the scheme are less likely to have found a job four years later when compared to other jobseekers, according to an Economic and Social Research Institute (ESRI) report, published today.
It shows that unemployed people who signed up the the Back to Education Allowance scheme in 2008 had lower levels of employment in 2012 and 2014 than those who did not take up these options.
The Back to Education Allowance was set up in 1996 to allow people on welfare continue to receive income support while they return to full-time education, either second level or third level.
'Very stark' results 
The report, which was commissioned by the Department of Social Protection, states that while the results are "very stark" they are similar to international research results, which indicate the benefits of returning to further education only come to fruition over the medium to long term rather than the short to medium term.
Tánaiste and Minister for Social Protection, Joan Burton said it's important to have an independent evaluation of schemes such as the Back to Education Allowance as it is taxpayers' money that goes to provide the funding for these schemes.
It's essential that the department gets value for the money spent on these schemes and, most important of all that unemployed jobseekers benefit from these schemes by getting a job.
She said a number of changes have already been made to the scheme following recommendations from the Labour Market Council.
These include having case officers vetting all applications for labour market relevance an intended course of education someone wants to do. Payment rates have also been standardised with Jobseeker payments.
Burton said that as a result, the number of participants to the scheme has fallen from 25,000 to 18,000.
She said plans are underway to link up the welfare and education sector with an IT systems which will allow better tracking of progression.
JoBbridge 
The evaluation of PLC courses by SOLAS should also be a priority, said that Labour Market Council, as these make up a significant number of the courses undertaken under the scheme.
The department said this evaluation is already underway by SOLAS (formerly FÁS).
The review of the Back to Education Allowance scheme is just the first review of a number of education and welfare initiatives.
The department said a detailed evaluation plan of the Intreo activation process and the JobBridge scheme are about to commence.
These will be followed with evaluations of the BTWEA, CE and TÚS.