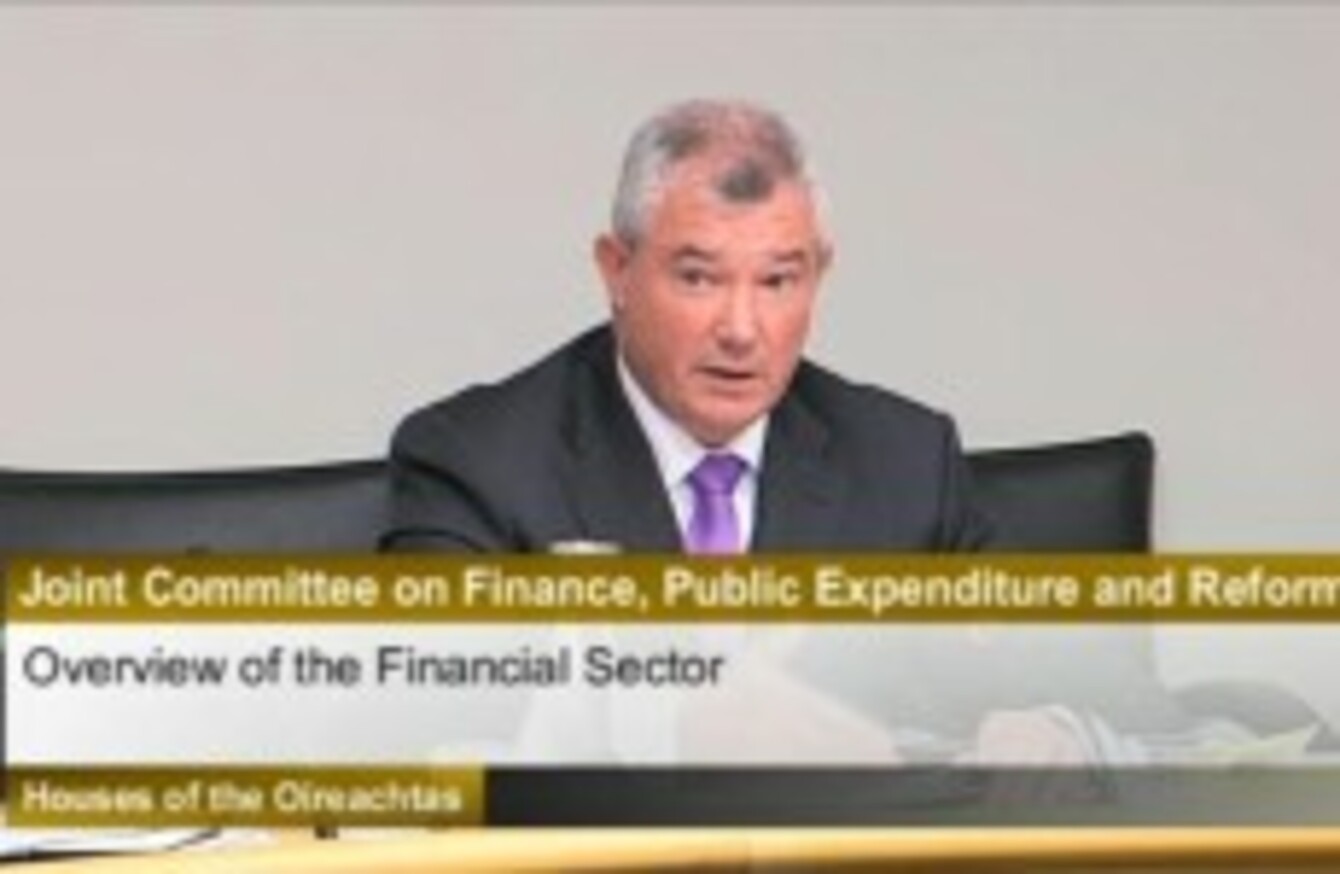 Image: Screengrab
Image: Screengrab
THE DIRECTOR OF Bank of Ireland's Mortgage Arrears Resolution Process (MARP) division has said that the bank has met and exceeded targets for resolving mortgages that are in arrears.
Stephen Mason was appearing before the Oireachtas Joint Committee on Finance today to discuss the mortgage arrears crisis.
Alongside the company's CEO Richie Boucher, Mason said that at the end of June there were 11,774 mortgages in default. 3,104 of those were classified as being in the legal or resolution process and 3,164 had been made an offer in terms of a restructure.
Boucher said that the bank "does not consider a letter from the bank to be a legal process", adding that the bank only considers a legal process to be begun when a solicitors letter has been sent out.
However, the bank was not able to provide a breakdown on what procedures had been initiated with those 3,164 mortgage holders.  They did say that of the 337 split mortgages in the country, Bank of Ireland was responsible for 226, or 67 per cent.
The bank's presentation shows that at the end of June, nearly 5,000 people had been offered term extensions, 3,578 had been offered reduced payments, 1,167 were offered arrears capitalisation and 1,514 were offered a mixture of measures.
Boucher said that the offers made in the second quarter would "largely" follow those trends.
The lack of a breakdown provoked anger from committee members, with Sinn Féin TD Pearse Doherty accusing the Bank of Ireland representatives of playing "the committee for fools" and Fine Gael TD Kieran O'Donnell saying that the bank should have the figures available.