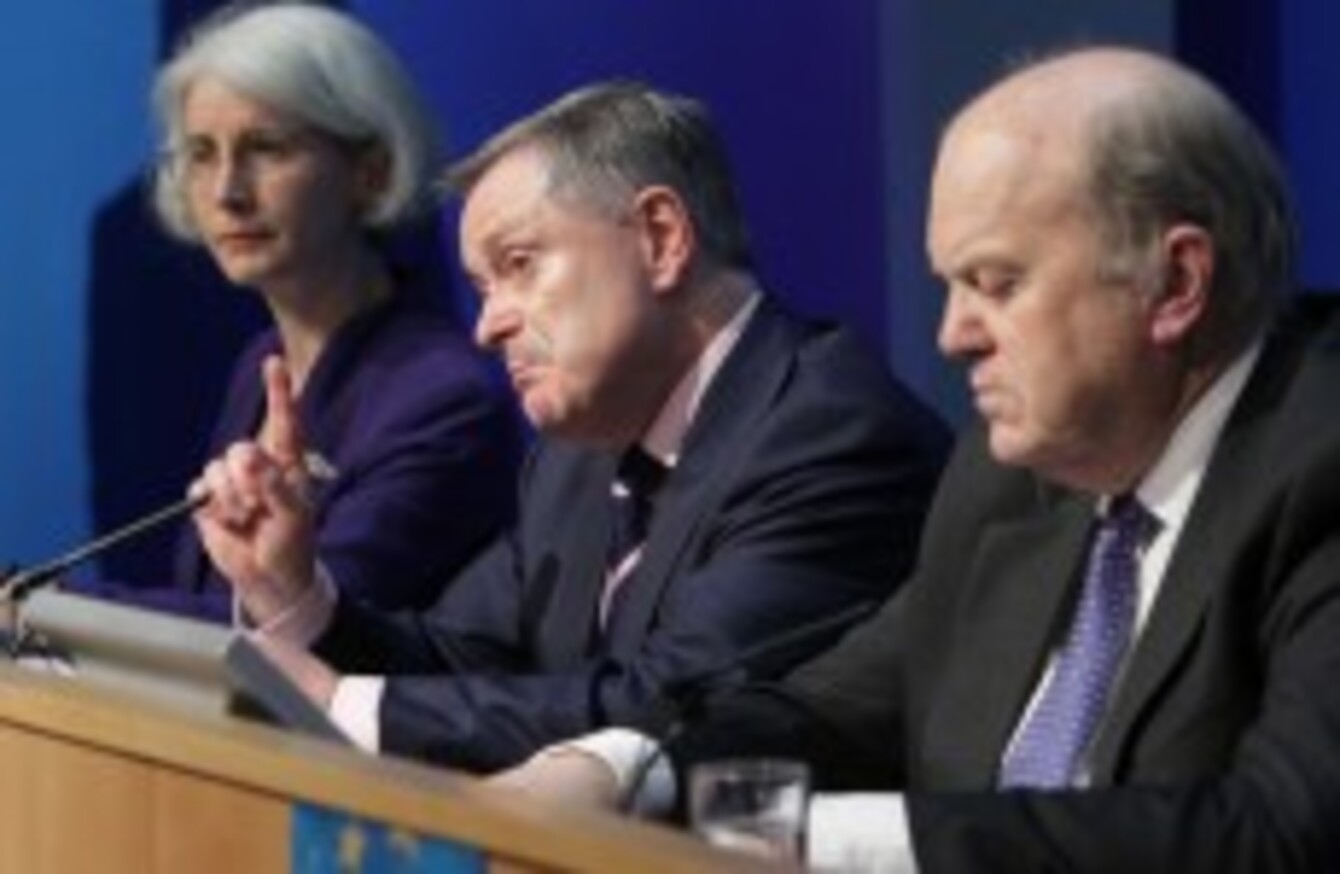 Brendan Howlin at a press conference in Dublin this evening
Image: Sasko Lazarov/Photocall Ireland
Brendan Howlin at a press conference in Dublin this evening
Image: Sasko Lazarov/Photocall Ireland
BRENDAN HOWLIN HAS rejected claims that ministers should be ashamed over the abolition of the bereavement grant that was announced in this afternoon's Budget.
Speaking at a press conference in Government Buildings this evening the Minister for Public Expenditure and Reform said that there is a "very generous provision" for the spouse of an elderly person who dies.
The decision to abolish the one-off payment of €850 that is made available on the death of a family member to most citizens who make PRSI contributions has been described as a "disgusting" today and attracted widespread criticism.
Howlin accepted that it was a government decision but said that the grant was examined as part of all social welfare provision.
"Obviously the bereavement grant goes to the survivors and we've looked at obviously all social welfare provision," he said.
The Labour Party minister pointed out that if an elderly person dies their spouse gets six weeks' payment as well as a €6,000 widower's grant.
"So it's a very generous provision there," he said.
He added of the now abolished bereavement grant: "In essence it goes to the estate of the person who has died and making any of these decisions are difficult… So I think the notion of any question of shame is entirely inappropriate."
Earlier Howlin's fellow Cabinet colleague, Social Protection Minister Joan Burton, said that there are a range of income supports available to the bereaved.
"If someone loses spouses or partner, there are no changes to other supports to assist with the cost of bereavement," she pointed out.