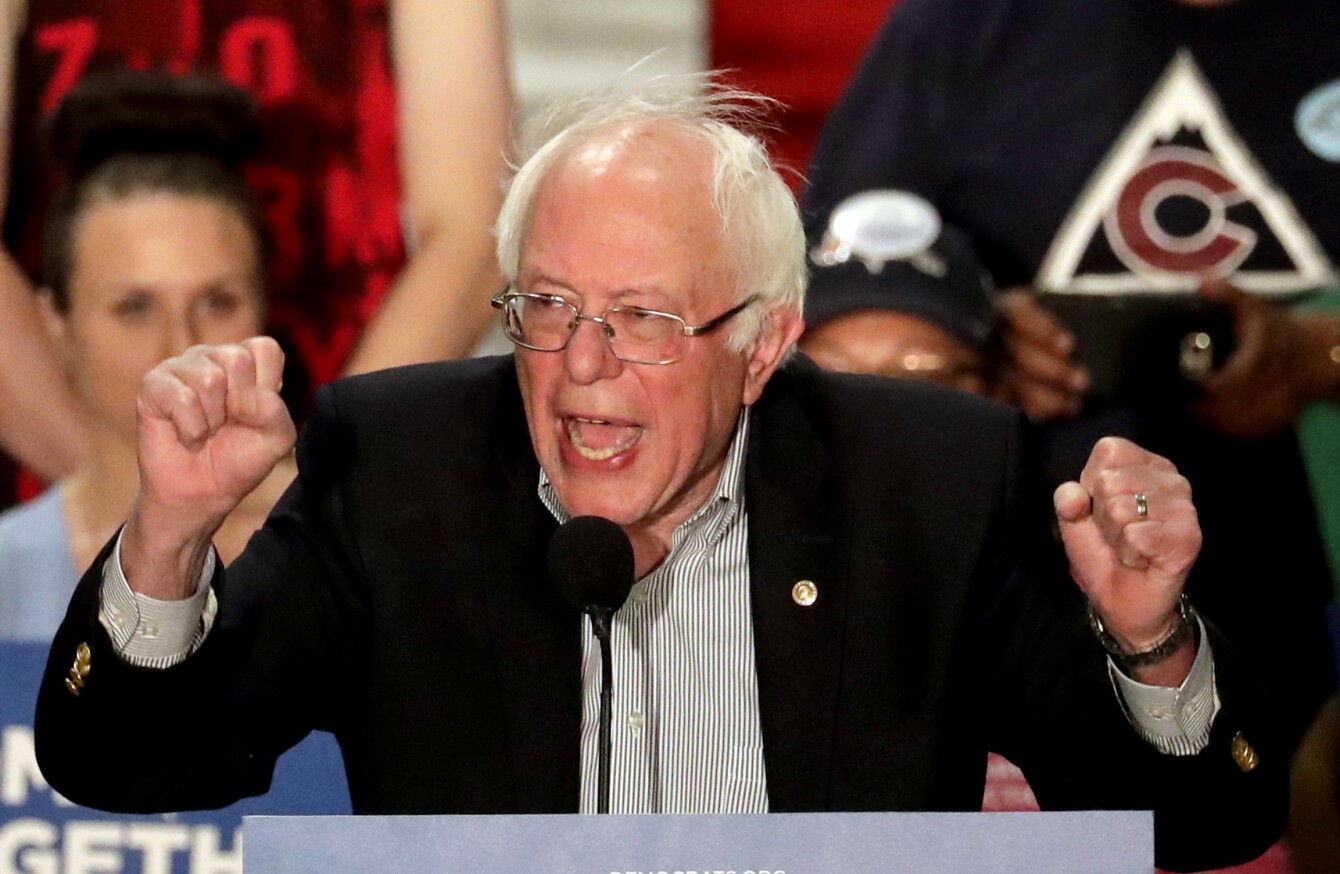 Image: Matt York
Image: Matt York
BERNIE SANDERS – THE left-wing firebrand who ran a surprisingly competitive campaign against Hillary Clinton in last year's US Democratic primaries – is coming to Dublin for an appearance at the Bord Gáis Energy Theatre this summer.
The independent senator from Vermont is appearing as part of the Dalkey Book Festival.
Organisers are clearly planning for a much larger crowd than could be contained in a venue in the south Dublin suburb or its environs – so the much larger Bord Gáis theatre has been booked for the evening of Sunday 4 June.
Sanders, who is also the longest serving independent in US congressional history, will join David McWilliams in conversation for 'An Evening with Bernie Sanders'.
The veteran politician was bested by Hillary Clinton in the Democratic primary, but was credited with persuading the party to adopt a significantly more left-leaning platform.
He's been travelling to venues across America in the company of new Democratic National Committee Chairman Tom Perez in recent weeks – attempting to build opposition to the Trump presidency in what's been titled the 'Unity' tour.
In case you were wondering, though – he still hasn't joined the party.
"Do you consider yourself a Democrat?" he was asked in a recent MSNBC interview.
"No, I am an independent," he replied, going on to examine what was wrong with the party he had sought to lead into last year's White House vote.
Source: MSNBC/YouTube
At a rally in Boston earlier this month he said the Democrats needed to radically restructure.
"It wasn't that Donald Trump won the election, it was that the Democratic Party lost the election," he added.
Ticket prices for his Dublin appearance are being kept low. They're priced at €15, and you get a copy of his book (which retails at around €12 anyway) to take home. They go on sale on Friday.