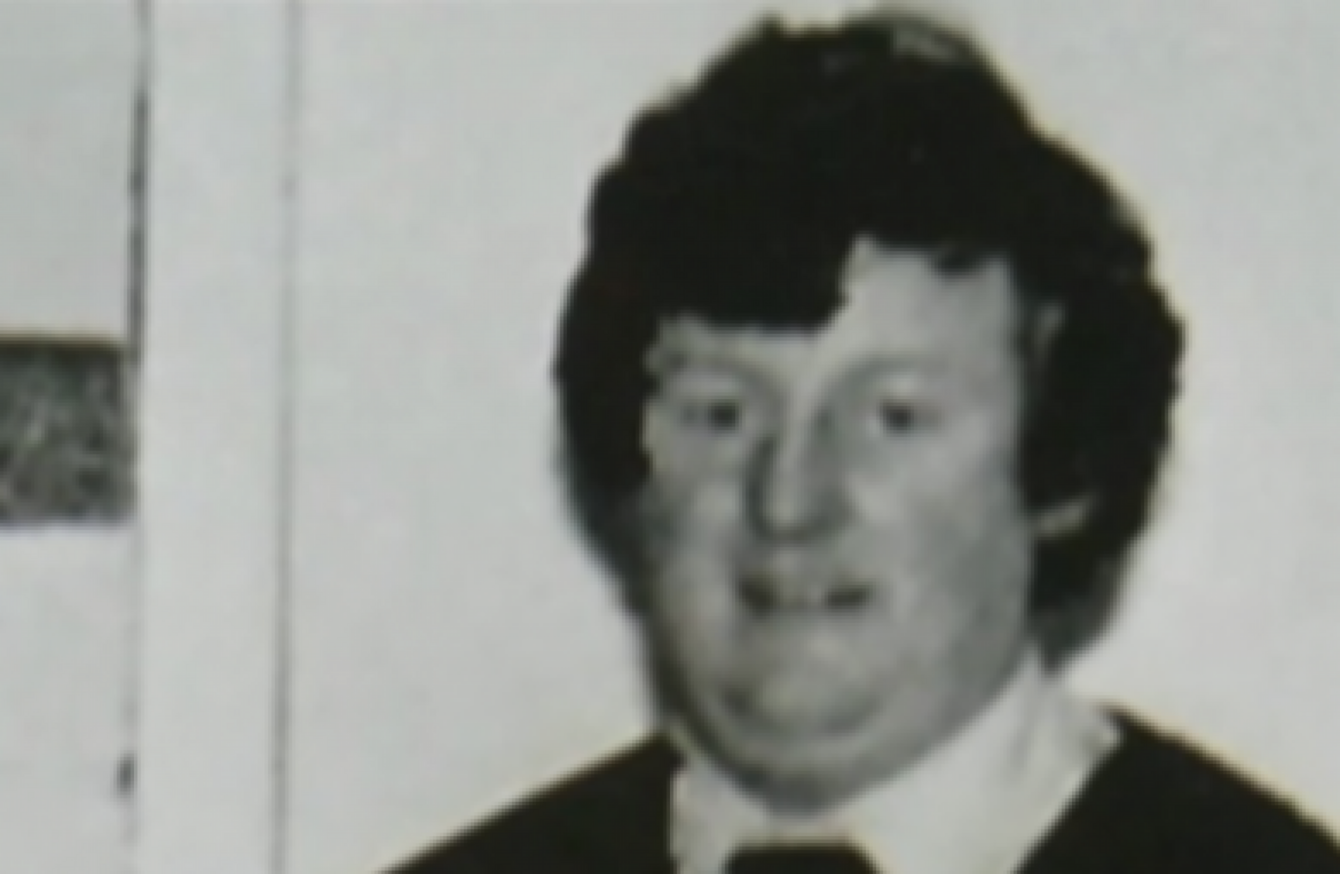 File photo of Bill Kenneally from the 1980s.
Image: With permission from RTÉ
File photo of Bill Kenneally from the 1980s.
Image: With permission from RTÉ
THE COMMISSION OF Investigation into the response to allegations of child sexual abuse made against Bill Kenneally will formally commence its work on Monday.
The former sports coach is currently serving a 14-year prison sentence in relation to 10 counts of indecent assault against minors which took place in Waterford in the 1980s.
He was originally charged with 70 counts spanning dates in the 1970s and 1980s.
A number of survivors of the abuse allege that there was collusion between the gardaí, the Catholic Church and elements within the political system which prevented the paedophile from being arrested and charged at a much earlier stage.
Retired Circuit Court Judge, Mr Justice Barry Hickson, is overseeing the investigation.
Speaking today, Justice Hickson said the formal commencement of the Commission of Investigation is "an important day for the survivors of abuse committed by Mr Kenneally and for the wider community", noting that the survivors "have been calling for an investigation for a number of years". 
"As there are criminal proceedings ongoing, it has been complex to establish this Commission of Investigation and I want to acknowledge the considerable work undertaken by the Department of Justice and Equality with the assistance of the Attorney General's Office.
This Commission will inquire into what, if any, level of knowledge of the offences committed by Bill Kenneally was held by a number of organisations including An Garda Síochána, the Waterford Diocese, the South Eastern Health Board, Basketball Ireland and certain political figures in the relevant time period.
'Particularly sensitive' 
Hickson added that, given the "particularly sensitive" nature of the case and the fact that Kenneally is due to stand trial for further alleged offences, the commission must ensure  its work "in no way adversely impacts on any further criminal proceedings, including on the accused's right to a fair trial or on the rights of those who have made further allegations of sexual abuse to have their claims fully investigated and, where appropriate, prosecuted".
He thanked people for "refraining from any public comment that might undermine criminal proceedings" and asked for the continued cooperation of all concerned, including politicians and the media. He said he will keep the Director of Public Prosecutions informed of the commission's progress. 
Hickson has written to all parties mentioned in the terms of reference, seeking any written legal submissions they may wish to make by 20 November. Following consideration of the papers received, the commission hopes to commence formal hearings later that month.
Comments are closed for legal reasons.