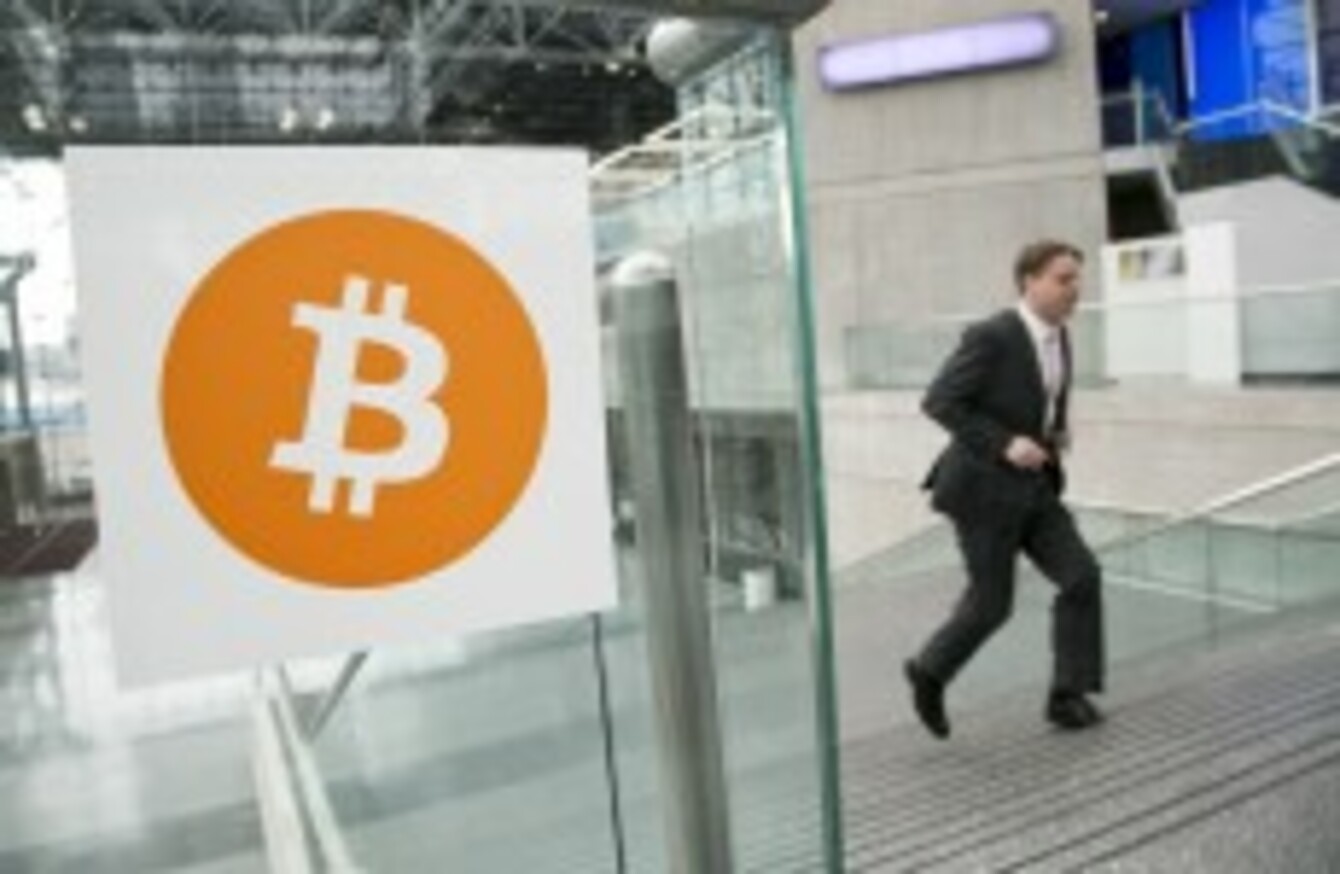 Image: AP/Press Association Images
Image: AP/Press Association Images
THERE'S BEEN A lot of talk over the last few years about Bitcoin, with many questioning whether it is a runner at all.
It's attractive to some as you can pay for goods and services with a currency that is not regulated by governments or banks. 
However, critics say that the digital currency lacks transparency, resulting in an increased risk of fraud and money laundering.
Students at Trinity College Dublin want to solve that problem.
Credit check 
They believe a Bitcoin 'credit-check' database, in which potential business partners could scope each other out, could be the answer.
By making the crypto-currency more transparent, while also maintaining sufficient anonymity to make it appealing to a wide range of legitimate businesses, they argue this could be a "happy compromise". 
To minimise the risks, a research-led Trinity team determined that a 'Bitcoin regulator' would want to know three main things:
How much currency is in circulation
How it was distributed and whether anyone was stockpiling it
And whether there were any patterns in the transactions that people should be concerned about
Through their research, the team discovered that it is actually not that difficult to break through Bitcoin's reputed anonymity, stating that Bitcoin's system is much like that used by Swiss numbered bank accounts.
Transparency
What makes it different is that every time someone makes a transfer from one numbered Bitcoin account to another, it gets written into a giant ledger that is open for the world to see.
So how did the team go about making it a lot more transparent?
Using this giant ledger, called the 'Bitcoin Blockchain', Professor of Computer Science in the School of Computer Science and Statistics at Trinity, Donal O'Mahony, said they were able to trawl through every Bitcoin transaction to date to look for patterns.
O'Mahony, who is overseeing the team's investigations, said they managed to build a database of all accounts before they set about linking them together to try to understand how some were connected.
Once someone goes public with a Bitcoin address – say in an email asking for payment – all related addresses can be found to help paint a picture of their activity over time.
The big players
Why is it important to know what Bitcoin accounts are connected?
Trinity Masters student Cian Burns said the big benefit is that tracing related addresses could protect other users from further fraud.
Our trawl gave us a unique insight into some very high-profile Bitcoin fraud cases that were being conducted across the world. Regulation is further down the line, but a database of accounts could certainly protect people and raise the appeal of Bitcoin for legitimate businesses.
The team of researchers are continuing their project this year and one direction they might investigate is the creation of an online database that could be used to perform a 'Bitcoin credit-check' on someone you are about to do business with.
Professor Mahony said while the search for the perfect electronic currency will go on, students and researchers like those working at Trinity College "will continue to tinker with possibilities to provide the perfect union of all desirable properties for an Internet payment system".
"Who knows – within a matter of six, 12 or 18 months, we could all be paying for our groceries with this new thing on our mobile phones," he said.
You can be sure that like the Skibbereen Eagle of old, Trinity College and its students will be keeping a close eye on Bitcoin from now on.