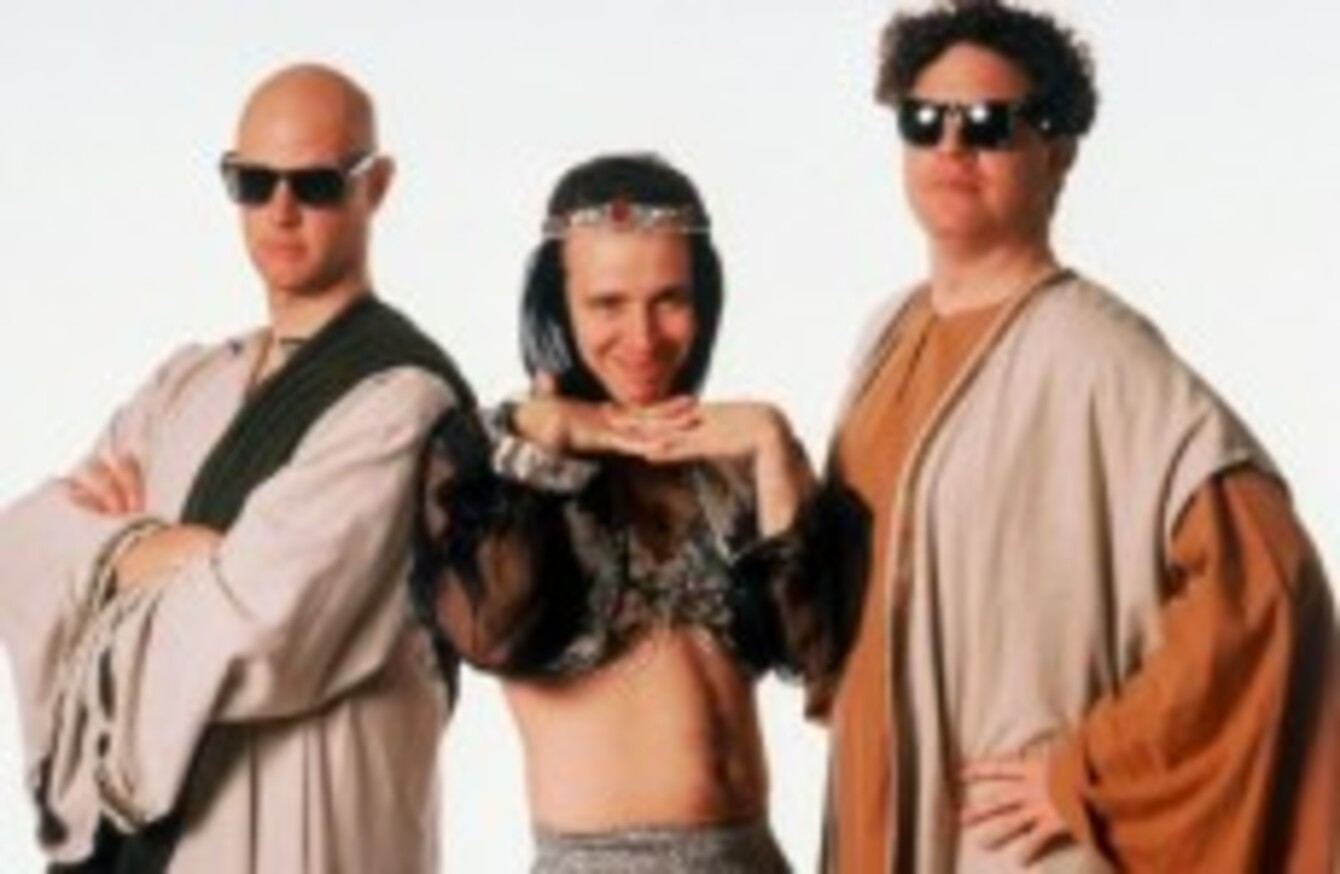 The cast of The Bible: The Complete Word of God (Abridged)
The cast of The Bible: The Complete Word of God (Abridged)
A PLAY THAT was banned from being performed after it was slammed as being "disrespectful to Christians" and "blasphemous" is to go ahead this week.
Councillors in Newtownabbey last week pulled a performance of The Bible: The Complete Word of God (Abridged) from the council-run Theatre at the Mill, with one councillor saying that there was a "need to protect Christian values".
Compared to the likes of Monty Python, the show has toured the world, even playing at the Jerusalem Festival without objection.
Following the banning, Austin Tichenor of the Reduced Shakespeare Company addressed the matter in a podcast, stating that people who had "never seen it or read it" had decided to ban the production.
Censorship
In a conversation with the producer, Davey Naylor, Tichenor said that the cast and producers were "hardly the victims here" but that it was the people of Newtownabbey that were having their "freedom of speech and freedom of religion" curtailed.
Naylor said he felt sorry for people of Newtownabbey who couldn't see it and "make their own mind up" adding that it all came down to censorship.
However, less than 24 hours after the podcast was posted, the artistic council of the theatre reversed its ban and the Newtownabbey Borough Council voted to uphold the artistic leadership of the theatre and allow the banned play to go ahead.
Ban lifted
The production company tweeted:
However, The Irish News reports today that there were angry scenes at last nights Newtownabbey Borough Council meeting, with several DUP councillors denouncing the decision to put the play back on.
Following the U-turn, the production company said there has been such a rush to buy tickets that the theatre's online booking system has crashed.
The play will be staged at the Theatre at the Mill, Newtownabbey tomorrow and Thursday night.