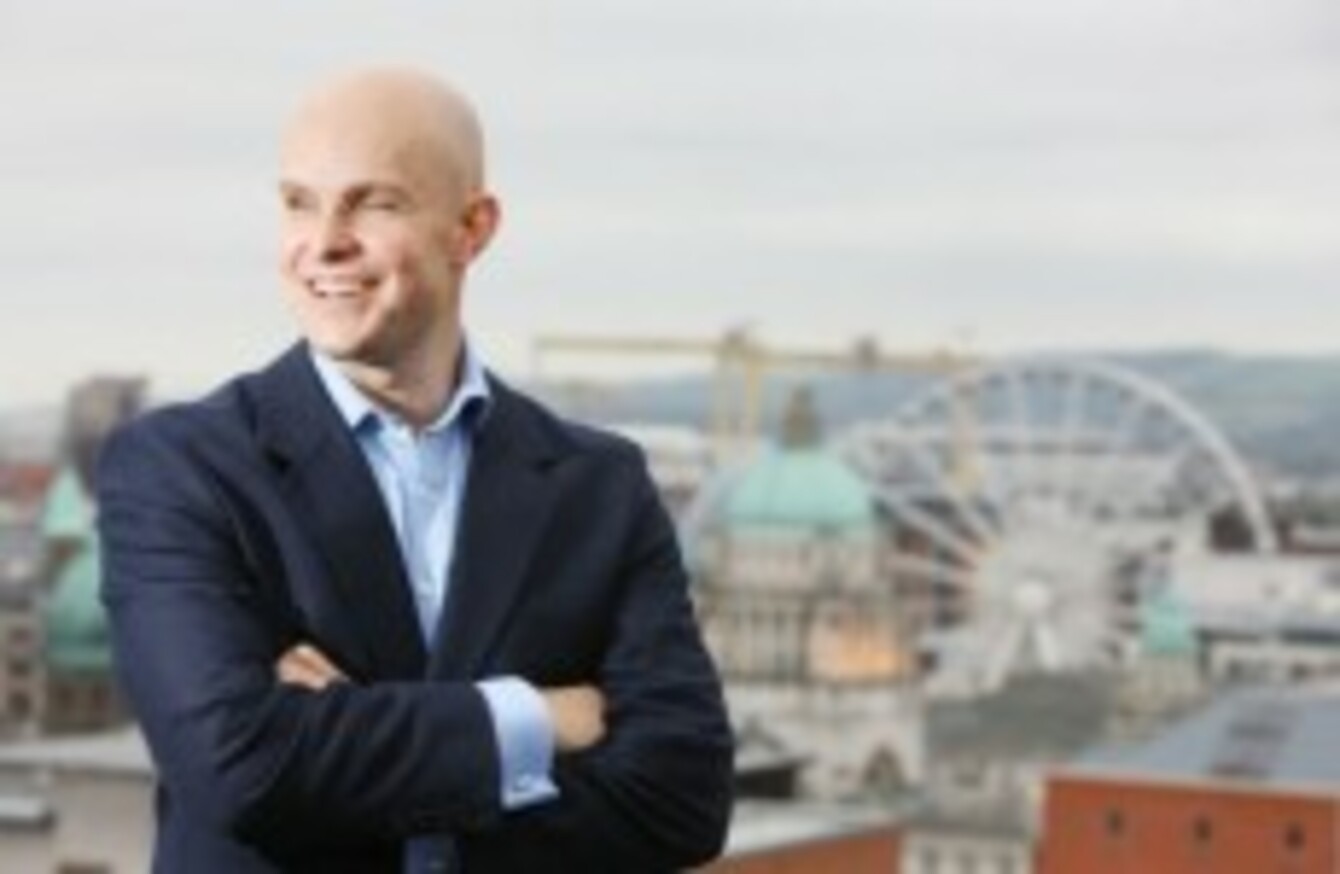 Mark Pollock before his accident in the summer of last year.
Mark Pollock before his accident in the summer of last year.
RUNNERS (AND WALKERS) are being asked to take part in a special fundraising run… in the dark.
It's not quite a blindfolded run but the Run for Mark in the Dark takes place on an upcoming winter evening to symbolise the challenges facing blind adventurer and motivational speaker Mark Pollock. Mark lost his sight in his final year in Trinity College Dublin at the age of 22 but went on to win Commonwealth medals at rowing, become the first blind Irishman to race to the South Pole and take part in numerous tests of athletic endurance.
Over a decade after going blind, utter tragedy hit Mark when he was paralysed from the waist down in an accidental fall just weeks before he was due to marry his fiancée last summer. He almost died in the fall and his body was ravaged by potentially-lethal infections in the months afterwards.
Now, however, he is taking part in a programme called Project Walk, investigating aggressive physiotherapy methods from the United States in the hope that he can re-educate his body into walking.
The Run for Mark in the Dark is a fundraiser to support that project. The run will be held simultaneously in Belfast, Dublin, Cork and Galway at 7.30pm on 16 November – participants can run between 4km or 10km, depending on the location. (Or you can walk it, if you don't feel up to the jog!) Full information and registration is at www.run4mark.com.
Speaking to TheJournal.ie, Pollock said that the first few months after his fall were literally a matter of survival. He said:
For the first six months, from July to Christmas, I was in the acute phase. I was very sick, going from nearly dying to stabilising my back to fighting off waves and waves of infections.

All along I was watching people go off to rehab and do their six months of physio and then leave the hospital. I began to wonder what happens after you've been in the gym every day and then leave hospital – what happens then?
This need to prepare for his future outside rehab – and desire to do everything within his power to give himself the best possible chance of a full recovery (if that is possible) led Mark to investigate his options. He said:
It is this tension between realism and optimism, between the acceptance that I am in a (wheel)chair and have to learn the skills to live with this, and the hope that I am keeping alive that there is something out there that might help me recover.
The hope is that physical aggressive therapy, as practised in certain programmes in the US, might be one option. He is also hoping that his experience with Project Walk might introduce some of its methods in Ireland. He said:
I can't feel or move my legs but what I want to do is explore the possibilities by doing it myself and explore the possibilities that aggressive physical therapy might present and bring that conversation back to the medical community in Ireland.
Mark Pollock can also be seen making his TV hosting debut this November. He will present a new documentary TV series, kicking off on Setanta Sports at 9pm next Monday, 7 September, called 'Yes, I can'. The show will feature four inspirational people who battle physical challenges every day buut who have always wanted to try extreme sports and have never had the chance.
This is a clip of a documentary, Blind Man Walking, made by film-maker Ross Whitaker about Mark's race to the South Pole:

Mark Pollock

Mark Pollock, left, hiking with a friend before his accident.

Mark Pollock

Mark became the first blind man to sail around Ireland non-stop shortly before his accident last year.

Mark Pollock

Mark, right, after completing a marathon at the North Pole in 2004.