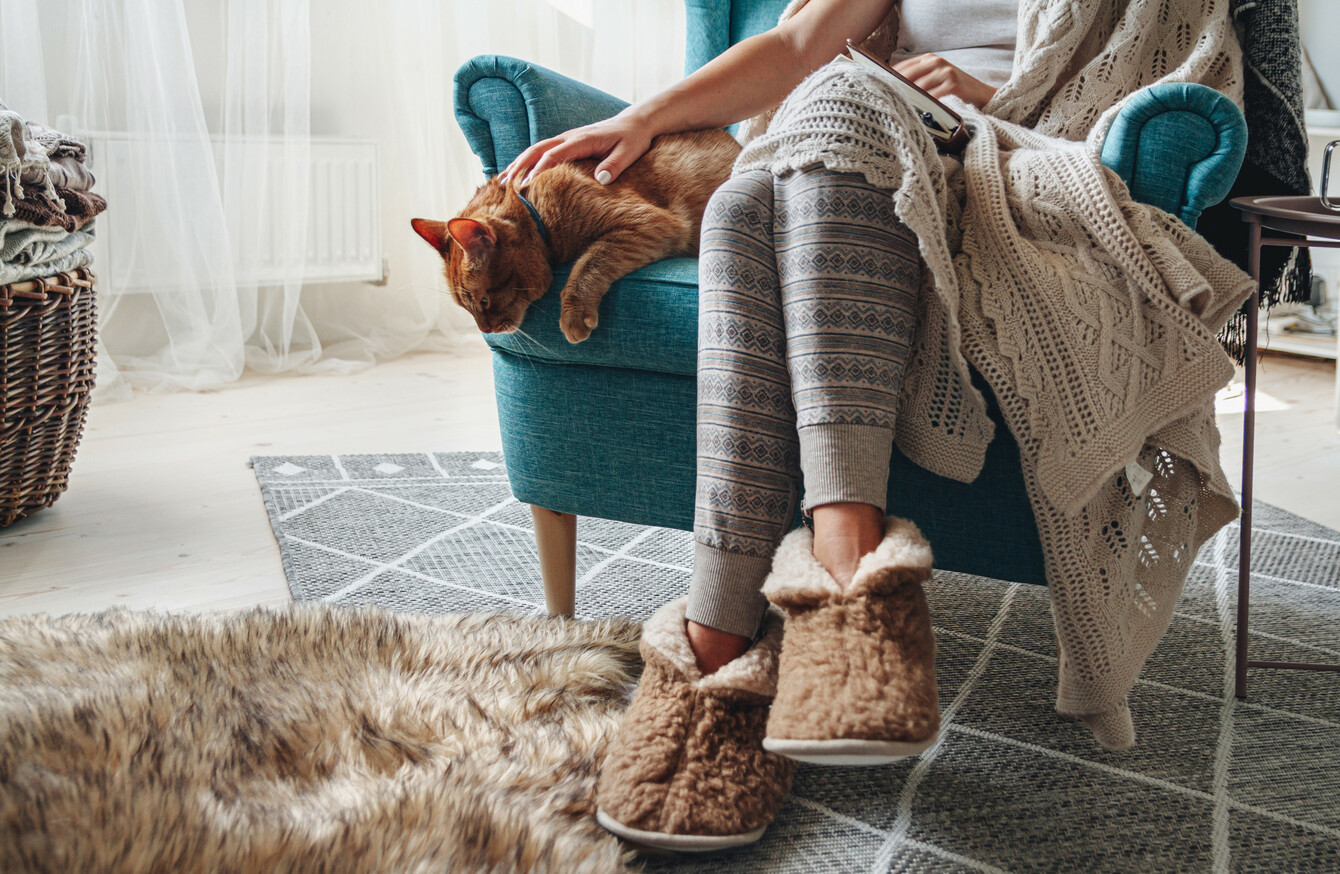 Image: Shutterstock
Image: Shutterstock
THE COLD WEATHER is slowly but surely creeping in, and soon enough fires will be lit, heating systems will be turned on and winter duvets will be taken out.
While there are plenty of ways to make your home cosy as temperatures drop, taking a few extra steps can help make sure that no heat (or money) goes to waste. 
According to Dublin-based Local Hero and heating specialist Luke Dunphy, doing these jobs now can make a big difference come the winter months. 
From tasks you can do yourself to jobs that need a professional's touch, Luke shared his advice for ensuring your home is as cosy as can be. 
Tasks to do yourself
Take safety measures first
Before anything else, Luke says an important first step is to test your carbon monoxide alarm – or to install one if you haven't already. Carbon monoxide is a poisonous gas that you can't see, smell or taste, so this isn't a step you'll want to skip.
"From a safety point of view, the first thing is to check if your carbon monoxide alarm is working, or check that you have one," he says. "A lot of people don't have carbon monoxide alarms with the gas boilers."
Bleed your radiators
After that, a quick and easy job to carry out yourself is bleeding the radiators. "Anyone can do it," says Luke. "You only need two tools; a radiator bleed key and a flathead screwdriver. 
It's the most cost effective job that you can do yourself.
"Basically, if you have a radiator and the top half of the radiator is cold, that means it's full of air. Once you turn the bleed key, water will rise to the top, meaning the radiator will be hot all the way to the top and the room will get warmer quicker." Before you get started, though, make sure you have a rag or old cloth on hand to soak up any liquid that comes out.
Check the thermostat
Another simple but effective task is to test whether your thermostats are working accurately. Here's how to do it: "If you turn on the time clock for the boiler and you turn up the thermostat, the boiler should work," says Luke. "Leave the boiler for a few minutes. Then, once you turn the thermostat down to zero, it should turn the boiler off."
Luke also recommends checking all of the thermostats are turned to a "comfortable temperature" of between 20 to 21 degrees. 
Tasks to book a Local Hero for
Check your windows for draughts
A common problem that Luke sees in customers' homes is windows in need of maintenance. We don't think of windows as something that need maintenance, but over time, they develop leaks as seals and other parts decay – meaning you could be losing substantial amounts of heat during the colder months. However, this doesn't have to be a costly job.
"The biggest problem for losing heat is draughty windows. You don't need a whole new window, sometimes it's just maintenance," says Luke. "New handles, new hinges and a piece of rubber can do a lot towards keeping the inside of the house warm." 
Get your boiler serviced (or replaced)
If you've ever had a broken boiler in the dead of winter, it's likely you'll know the importance of getting it serviced by a professional annually. "You're required, from a safety point of view, to do it every year," says Luke.
"A lot of people wait until their boiler is broken. Whereas if they had just gotten it serviced, the broken part or whatever it may be could have been easily fixed." 
The service includes an engineer checking its functionality, that the right temperatures are coming out and that it's clean on the inside. "It's basically making sure that the boiler is operating safely and efficiently," says Luke.
The expected lifespan of a gas boiler is 10-15 years. If you have had your boiler for around this time, replacing your existing boiler with a modern and highly efficient model could help lower your gas bill. Boiler installs from Local Heroes also come with a 10-year guarantee* provided by Bord Gáis Energy. If you do need to get your boiler replaced, make sure you're using a RGI qualified engineer like a Local Hero.
Insulate the attic
Once you have your heating system set up and ready to go, Luke says having your attic insulated by a professional is a great way of reducing heat loss. Similarly, if you have old insulation that's well past its best days, you could benefit from having an upgraded solution installed.  
"It's a really simple job to do," he says. "It doesn't take long at all. The benefits to the house would be massive by keeping the heat inside the house." 
 Preparing your home for the future? With Local Heroes, you can get even more out of your home by easily finding and hiring reliable tradespeople in Cork, Dublin, Limerick, Galway, Carlow, Kilkenny and Waterford . All work comes with a 12 month guarantee backed by Bord Gais Energy. Get a quote in a few clicks here. *Terms and conditions apply, see localheros.ie.