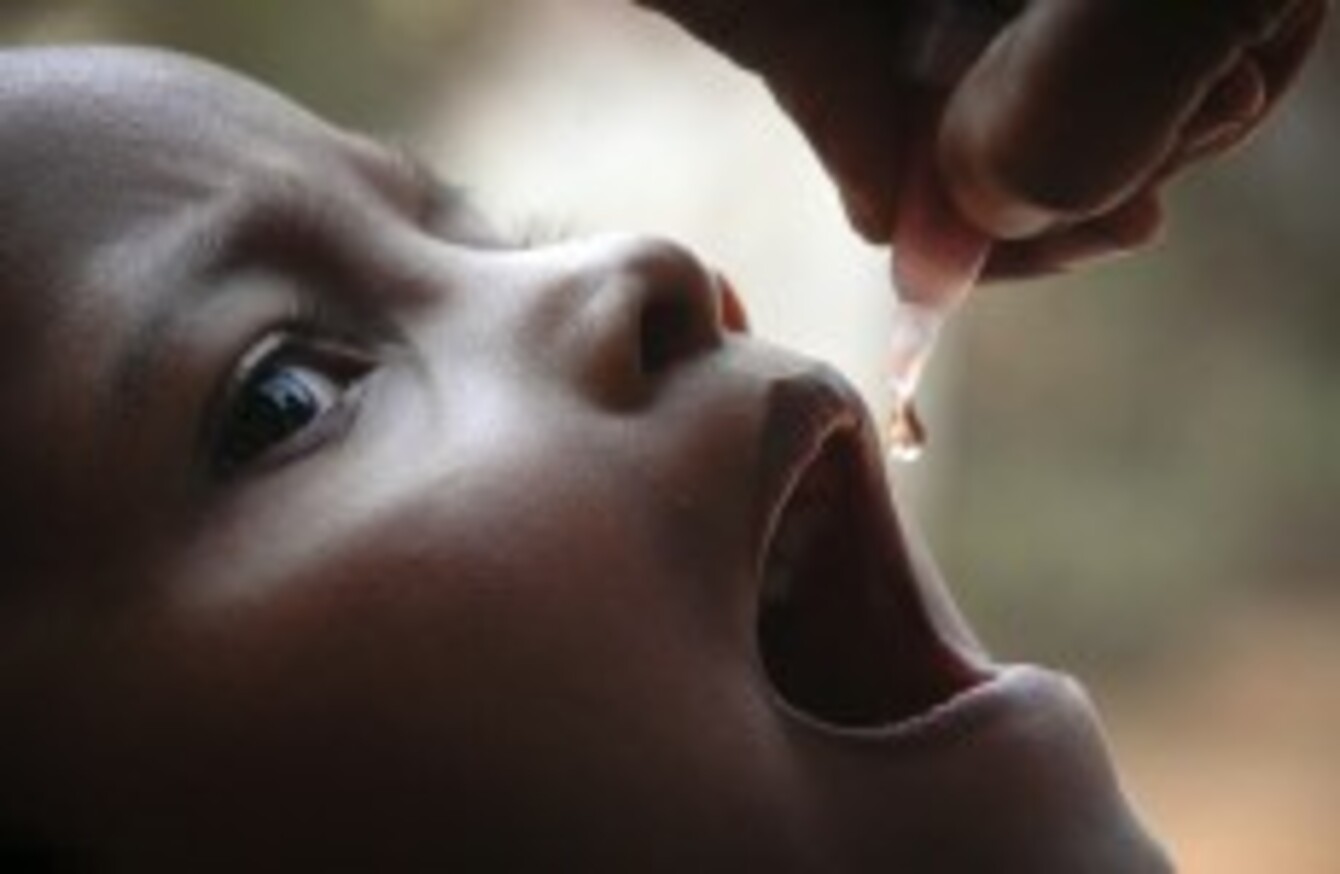 A child is given drops of polio vaccine at a health centre in India
Image: AP Photo/Biswaranjan Rout
A child is given drops of polio vaccine at a health centre in India
Image: AP Photo/Biswaranjan Rout
POLICE HAVE FOUND the the bullet-riddled body of a kidnapped female health worker dumped in a field in northwest Pakistani, an official said on Monday.
Salma Ghani, about 32 years old, was taken by five unidentified men from outside her house in Peshawar, the main city in northwest Pakistan, on Sunday.
Senior police official Rahim Shah said Ghani's body had been recovered from a wheat field on the edge of the city. She had been shot several times, he said.
"It is not yet clear whether she was killed for taking part in polio vaccination drives," Shah said.
Some 56 people have been killed in militant attacks on anti-polio teams in Pakistan since December 2012.
Militant groups such as the Pakistan Taliban oppose immunisation, saying it is a cover for US spying.
Violence, and the threat of it, have badly hampered a campaign to stamp out polio in Pakistan, which along with Nigeria and Afghanistan are the only countries where the disease remains endemic.
Pakistan recorded 91 cases of polio last year, up from 58 in 2012, according to the World Health Organisation (WHO). Victims are left dead, paralysed or with withered limbs.
Pakistan's failure to defeat polio stands in stark contrast to its neighbour and great rival India, which recently celebrated the eradication of polio three years after its last case.
The WHO has warned that Peshawar is the world's "largest reservoir" of the wild polio virus.