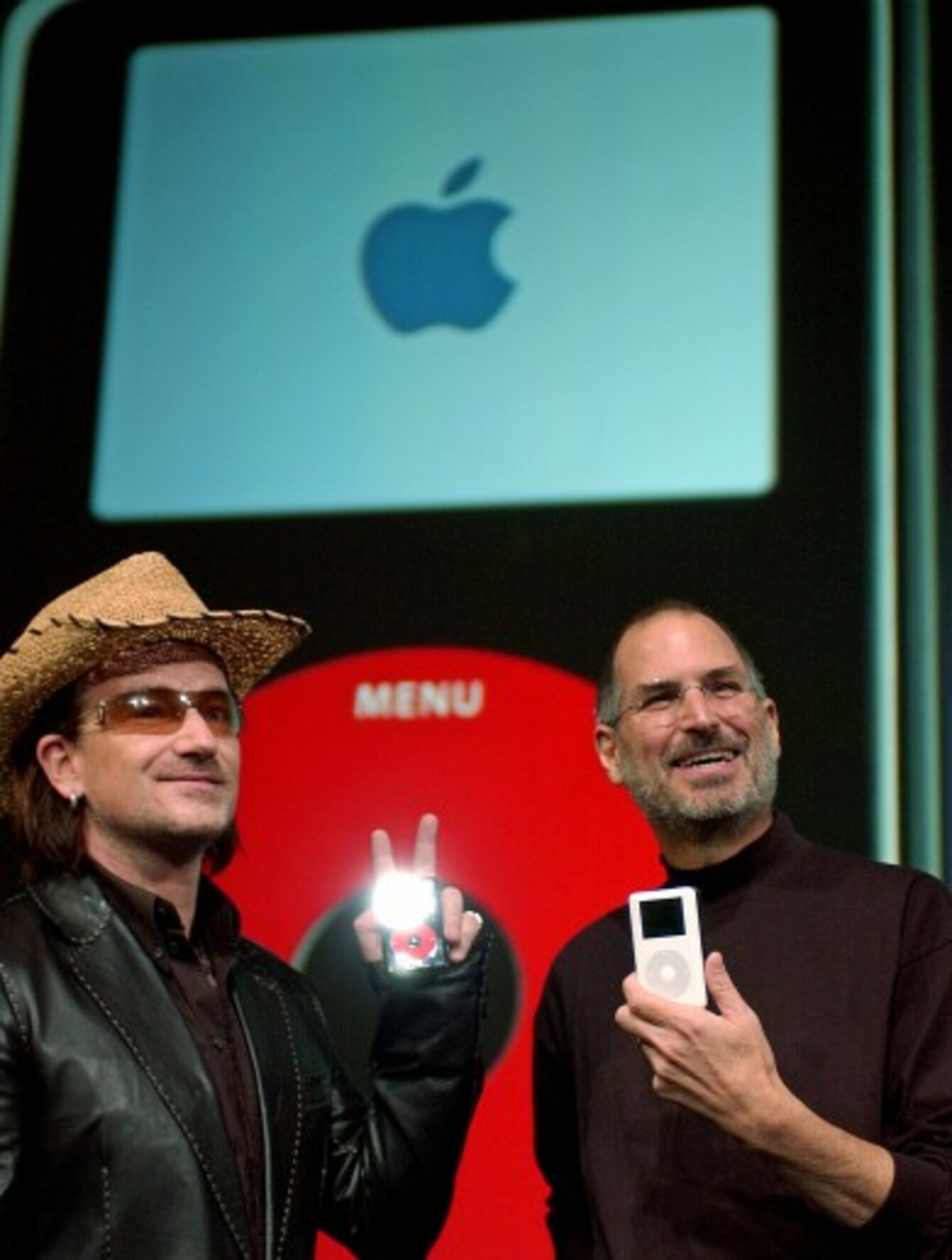 U2 frontman Bono with former Apple CEO Steve Jobs
Image: PAUL SAKUMA/AP/Press Association Images
U2 frontman Bono with former Apple CEO Steve Jobs
Image: PAUL SAKUMA/AP/Press Association Images
BONO HAS DEFENDED Ireland's controversial tax loopholes that allow multinationals to avoid paying millions by shifting their profits through the country.
The U2 lead singer, who has previously come under fire for his own band's decision to siphon some of their profits offshore to the Netherlands, told the UK's Observer newspaper that Ireland had "tax competitiveness" to thank for its development.
"We are a tiny little country, we don't have scale, and our version of scale is to be innovative and to be clever, and tax competitiveness has brought our country the only prosperity we've known," he said.
"We don't have natural resources, we have to be able to attract people."
Ireland's cosy tax arrangements with numerous multinationals have recently come under fire from US president Barack Obama and UK prime minister David Cameron, among others.
In particular its set up with Apple, which has led to the company paying an effective tax rate of as little as 2%, will be put under the microscope after the European Commission claimed Ireland had been giving the US tech company illegal state aid for the better part of 20 years.
U2 recently struck a deal with Apple to automatically feed the band's new album, Songs of Innocence, for free to about 500 million iTunes users in an arrangement reportedly worth $100 million (€78.9 million) to the act.
'More hospitals and firemen' thanks to tax
Bono said Ireland had been the winner with "more hospitals and firemen and teachers" through its tax policies.
He has previously claimed credit for helping to bring multinational companies like Google and Facebook to Ireland, telling RTÉ last year:
We live on a small rock in the North Atlantic and we would be underwater were it not for very clever people working in government and in the Revenue who made tax competitiveness a central part of Irish economic life."
Both Apple and Ireland's leaders have denied any wrongdoing in the tax arrangements between the tech giant and the country, although Finance Minister Michael Noonan has reportedly been considering moves to close the infamous "double Irish" tax loophole in tomorrow's budget.
READ: 'Double Irish' tax loophole in the firing line
READ: Enda Kenny: The 'Double Irish' tax loophole isn't our fault and we don't promote it