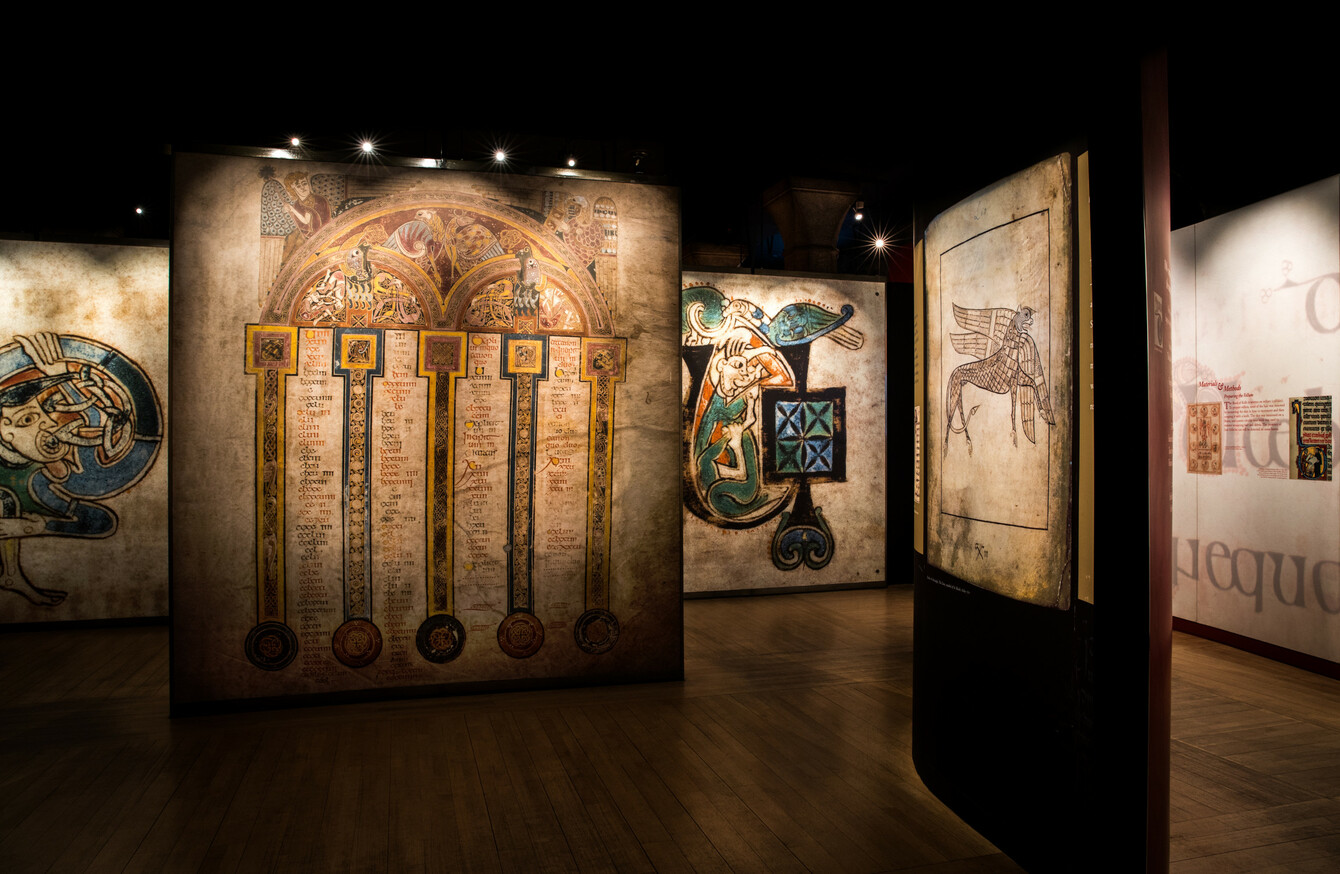 Image: Dylan Madden
Image: Dylan Madden
THE STRONGEST INFLUENCE on days when the most people visited the Book of Kells exhibition in Trinity College was… rain.
According to figures released this week, rain was present across 70% of the ten most visit days at the ten most visited days during the traditional off-peak period of September to May last year.
During the ten busiest days, 80,000 visitors from China, the US and Europe passed through the doors to see the attraction in Trinity College.
The Book of Kells and Old Library Exhibition on the grounds of the college in the centre of Dublin, with an increase of 15.5% on visitor numbers year-on-year bringing in 964,000 people in 2017.
There was a lot more interest in the exhibition in visitors from certain countries, with a 60% increase in the number of visitors from the US, 50% more from Germany, and 33% more from the UK.
The most popular tourism attraction in Ireland last year was the Guinness Storehouse, with 1.7 million passing through its doors.
In all, there just under 10 million overseas visitors to Ireland in 2017, making it another recording breaking year.
Tourism revenue was worth over €5 billion to the Irish economy last year.