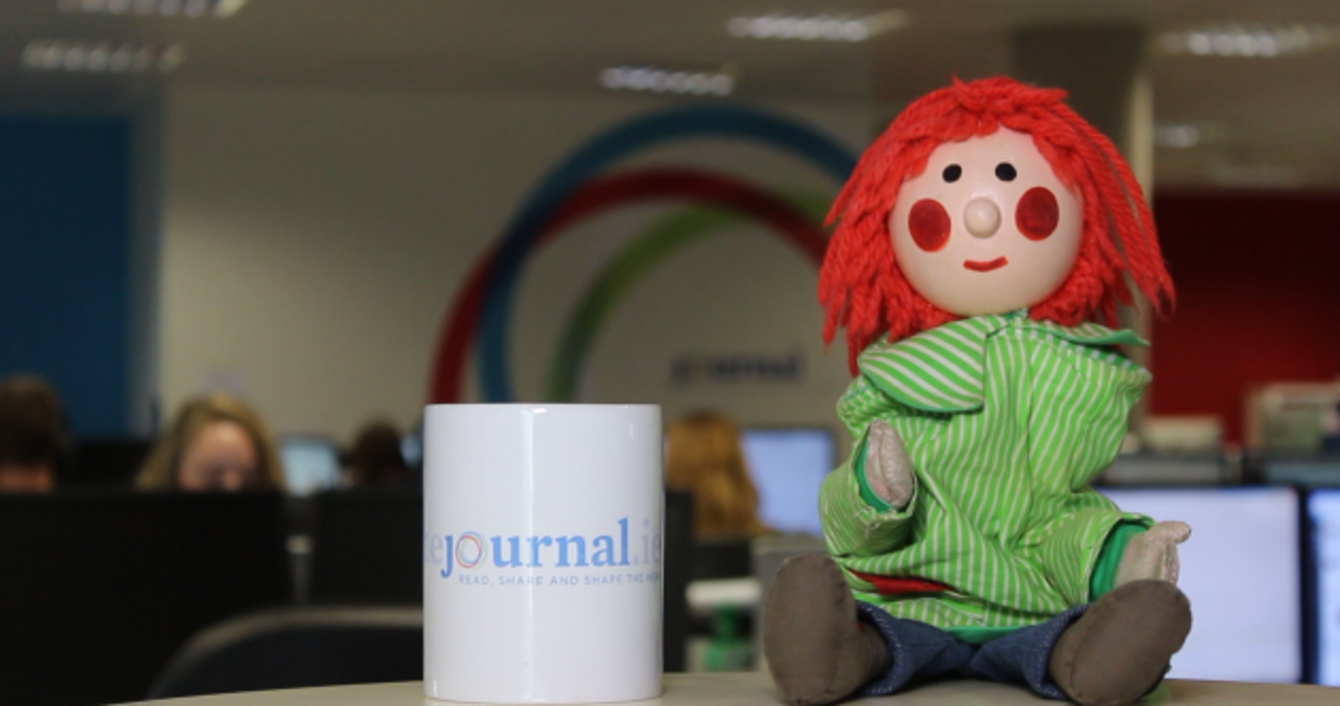 ON SUNDAYS THEJOURNAL.IE sits down with a Minister or a prominent TD to discuss some of the biggest issues of the day.
Earlier this month we spent a day with Health Minister Simon Harris, while last month we discussed the eighth amendment and water charges.
This week we spoke to Bosco.
On Wednesday RTÉ said that it will no longer produce any programming for young people. Instead, the national broadcaster plans to commission all of its content for young people from the independent sector.
However, In a statement on Friday evening the broadcaster said it "accepted that there has been a breach of the 'Guiding Principles Agreement' which commit to prior consultation on significant issues."
It added that TUG and RTÉ management agreed to enter into comprehensive discussions on this matter and that discussions will conclude no later than 31 January 2017.
Source: TheJournal.ie/YouTube
Before this development Bosco visited TheJournal.ie and was clearly not impressed with RTÉ and didn't pull any punches giving opinions on the broadcaster:
I think it's because they (RTÉ) don't care about children … because if they did care about children then they wouldn't take away the programmes.
"It made me very sad because I didn't want that to happen. I don't think anybody wanted it to happen.
"Now they say that they're going to get lots of other people to make the programmes and I'm sure they're going to do a very good job, but it's not going to be the same when there's no RTÉ junior … I think it means the end of children's programmes properly."
When asked if Bosco trusted the adults in RTÉ, the puppet said:
No, I don't. I think I'd give them the sack. I think that they should ask everybody what they think because doesn't everybody pay to have children's television when they pay their tv licence.
'Boss men' 
Bosco said, "I actually tweeted Enda Kenny in the Dáil, mister boss, and he never tweeted me back. I wanted to talk to him about what he was going to do about it and making bad decisions but he never tweeted me back.
"But I tweeted the Rubberbandits and they tweeted me back and they said they'd help save children's telly."
Speaking about other people in power, or soon to be, Bosco gave some interesting opinions on President-elect Donald Trump:
I hope that he gets to like all people in the world, because I think he only likes people who wear a lot of make-up at the moment, but maybe when he gets to know everybody else he might like them.

I think that it will be very good for people who build walls because he wants to build walls all over the place.
#Open journalism No news is bad news Support The Journal

Your contributions will help us continue to deliver the stories that are important to you

Support us now
Bosco added, "I hope he does a good job though for the whole world, that's all we can do, hope he does a good job."
Source: TheJournal.ie/YouTube
'RTÉ inspired by witch' 
Speaking about upcoming shows, Bosco said, "I'm gonna go talk to all the boys and girls and mammies and daddies and then they're going to see the story of Hansel and Gretel.
There's a witch in it and she's scary, she tries to put the children in the oven. Imagine, imagine trying to put the children in the oven It's a bit like RTÉ trying to put all the children's programmes in the oven. Maybe that's where they got the idea from.
"They were reading the story of Hansel and Gretel and they said 'let's get rid of all children's programmes, I know, we'll put them in the oven'."
Bosco ended by saying that boys and girls in Ireland needed to have Irish TV so they can use words like 'unreal' and 'deadly' and not words like 'that's so awesome you guys'. Bosco said:
"I just think that it's really important that they make Irish children's television so that children still know what it's like to be Irish because a lot of children watch American children's programmes and then they say stuff like 'Hey guys' or 'Aw man' and they forget to stay stuff like 'uafásach' for instance or 'dia dhuit' or 'how's it going'."
Bosco is performing a number of shows around the country from December to February, full details can be read here.