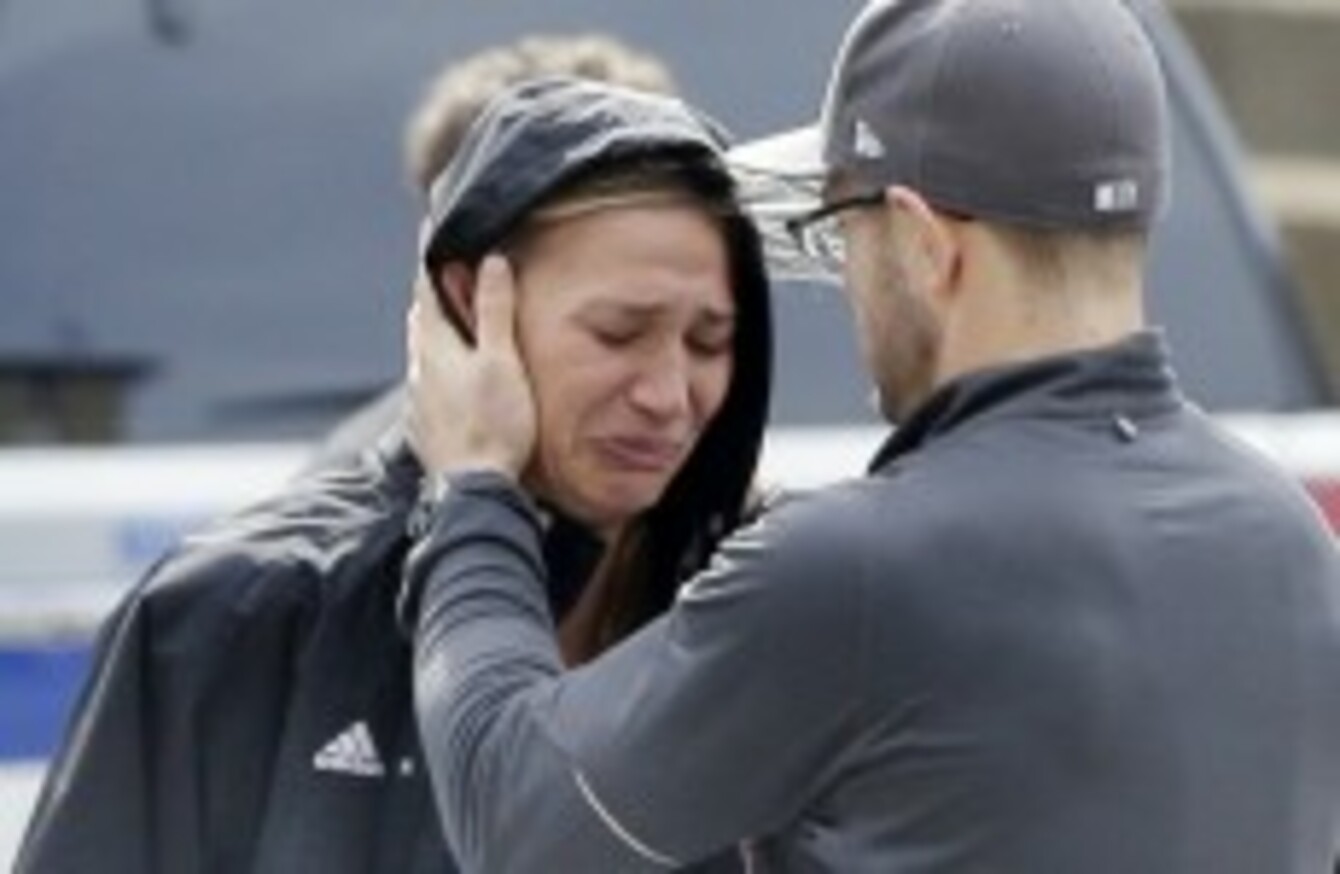 Image: Elise Amendola/AP/Press Association Images
Image: Elise Amendola/AP/Press Association Images
Updated
BOSTON AUTHORITIES HAVE asked residents and visitors to remain calm following two explosions in the city this afternoon.
Police Commissioner Ed Davis said there is an "ongoing situation" as his department treated three incidents at the Boston Marathon finish line and JFK Library related events.
Two simultaneous explosions occurred at the finish line of the Boston Marathon at Boyleston Street at about 2.50pm local time. At about 4.30pm, a third incident was reported at JFK Library.
Two deaths and 23 serious injuries have been confirmed by authorities. All casualties occurred at the race line. No injuries were reported at JFK Library. Later, police said the incident was thought to be fire related.
All victims have now been removed from the scene and officers have been sent to local hospitals "to be in touch with family and possible witnesses".
Davis asked people to stay at home or remain in their hotel rooms. Authorities have asked people not to go outdoors or to congregate in large crowds.
There have been reports of police dealing with multiple devices but Davis explained that all bags discarded at the marathon finish line are being treated as suspicious. Explosive experts are examining the items.
"At this point, we have not found another device," confirmed the Commissioner, dismissing earlier reports.
There were no warning about the events or anything that peaked intelligence interest, according to Davis.
Massachusetts Governor Deval Patrick described the attack as "horrific".
Speaking from The Westin hotel, he said he had received a call from US President Barack Obama who assured the city of the full cooperation of the FBI.
Security in New York City has been ramped up in the wake of the explosions. The Mayor's office said NYPD is "stepping up security at hotels and prominent locations in NYC until more is known about the Boston Marathon". A New Jersey police helicopter has been spotted at the One World Trade Center construction site.