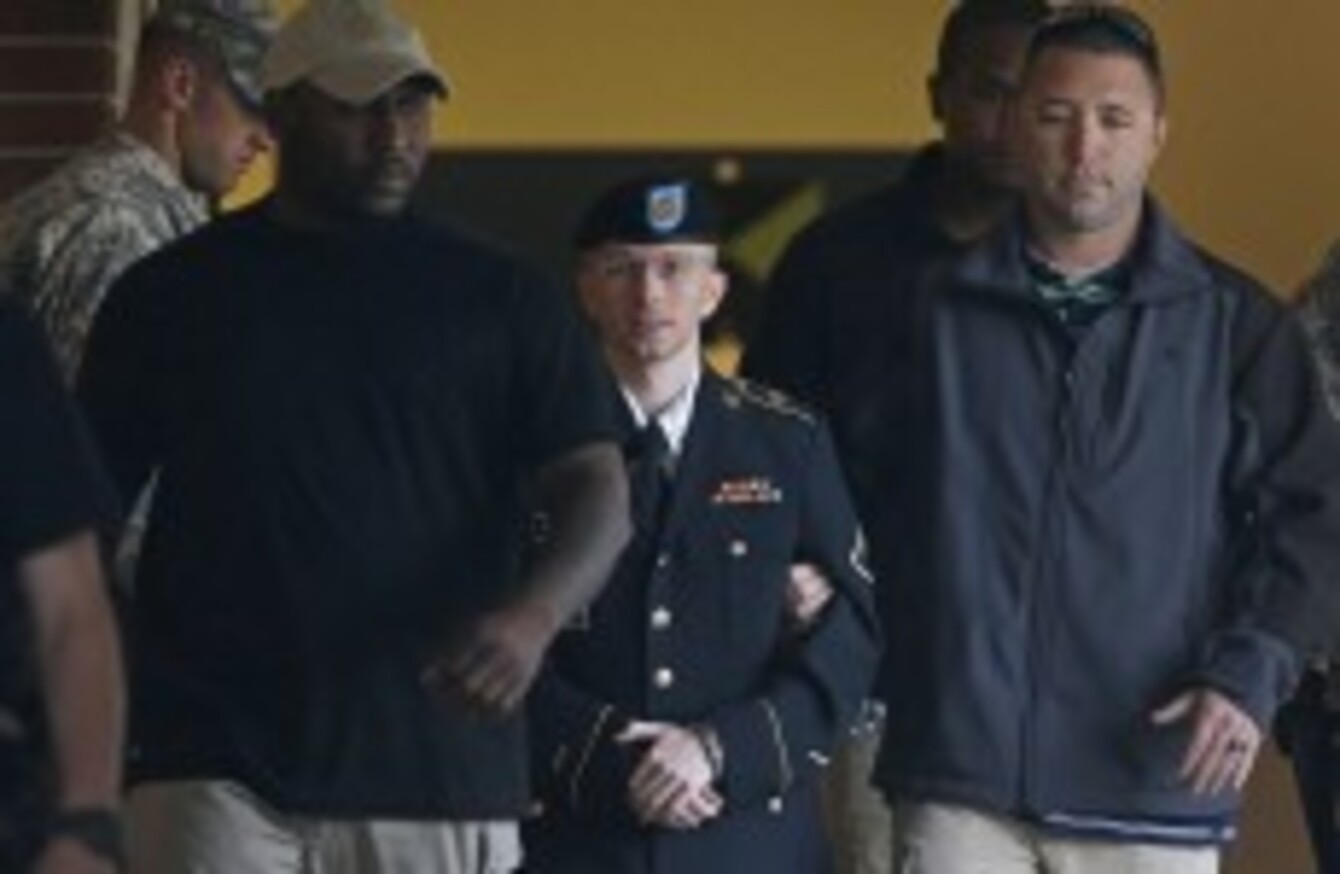 Bradley Manning (centre) is escorted to a security vehicle outside the courthouse in Maryland yesterday
Image: AP Photo/Patrick Semansky
Bradley Manning (centre) is escorted to a security vehicle outside the courthouse in Maryland yesterday
Image: AP Photo/Patrick Semansky
A VERDICT IS expected today in the military trial of US soldier Bradley Manning who is accused of giving thousands of classified documents to anti-secrecy website WikiLeaks.
Manning has spent three years in custody accused of the largest leak of classified information in US history. The 25-year-old Army private has been charged with aiding the enemies of the United States, which carries a maximum penalty of life in prison. He has also pleaded guilty to lesser charges at the court martial which is presided over by a military judge.
He was arrested in May 2010 while he was serving as an intelligence analyst near Baghdad and subsequently charged.
His lawyers have argued that Manning had permission to read the secret US cables and should not be charged with hacking or stealing the information.
The case has focused on whether Manning is a whistleblower who shone a light on the tactics used by the US military in the wars in Afghanistan and Iraq or a traitor to his country who leaked classified secrets which put lives at risk.
WikiLeaks has never confirmed that Manning was the source of its information.
The verdict is due at 1pm EST (6pm Irish time) today.
- Additional reporting by AFP